study, titled "Blockchain Development" released by LinkedIn shows that the platform has observed a growth of more than 33 times in comparison to the number of existing offers during the year 2017.
Notably, the United States, specifically San Francisco, New York and Atlanta has more demand for this type of work. In terms of skills, Solidity (the programming language used for development in Ethereum) takes the lead. The industries which demanded more blockchain developer jobs are  IBM, ConsenSys and Chainyard.
The need for experienced blockchain professionals is followed by engineers with experience in Machine Learning, Sales, Medical Representatives, Data Science, and other similar fields.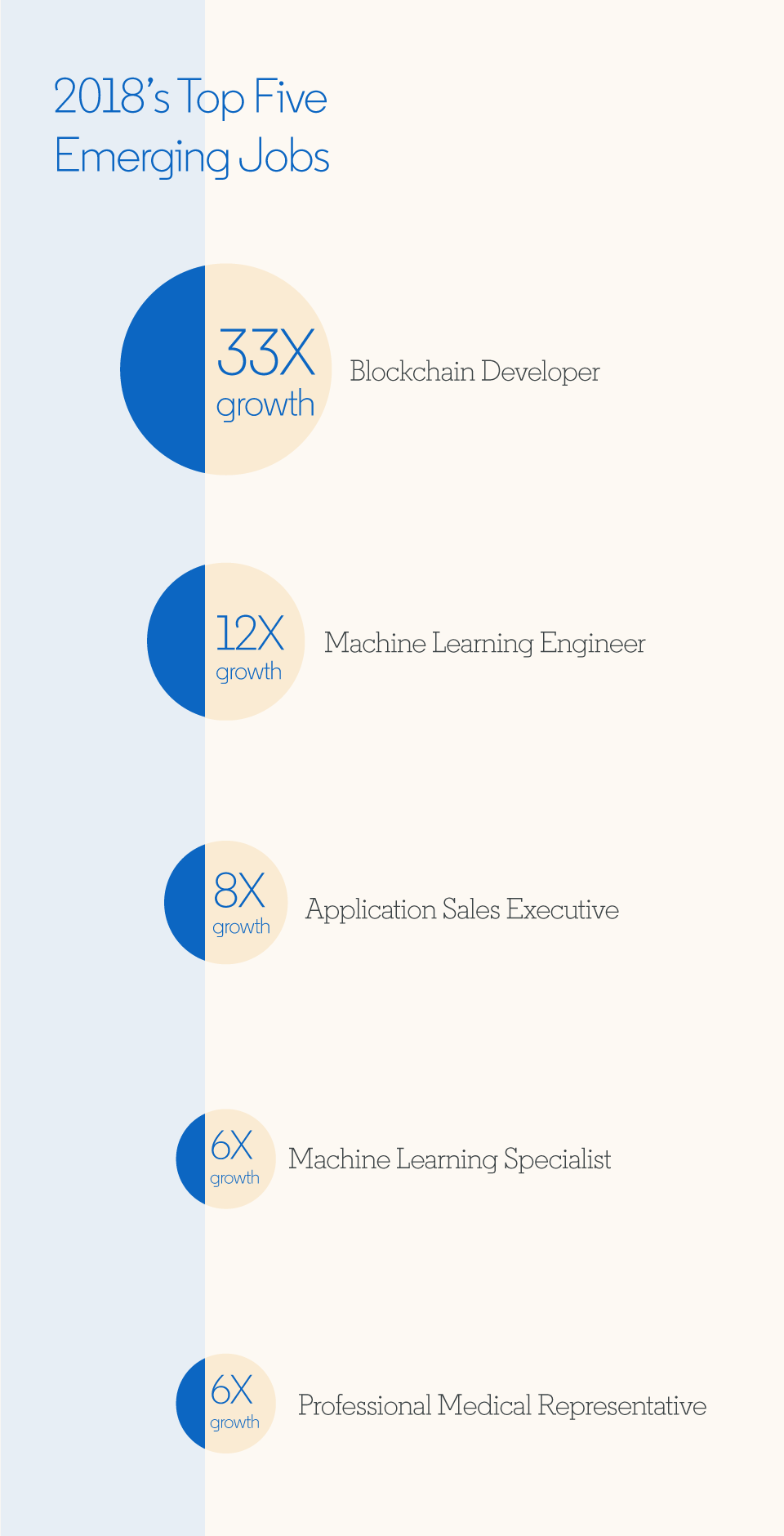 However, the LinkedIn research team isn't to keen by the results. The platform is quite cautious before making any kind of prediction about the stability of blockchain technologies as areas of research that are worth developing industries in the near future:
"It also may not shock you that Blockchain Developer is topping the list following this year's surge in interest around blockchain and cryptocurrency. Only time will tell if blockchain will be a long-standing trend in the job market."
The Blockchain is Here To Stay
Similar conclusions have been derived from several independent studies. Not just in terms of job offered, the cryptocurrency ecosystem also saw a rise in accepting cryptocurrency as salaries. A recent survey by Humans.net revealed that about 38% Of Freelancers Regularly Use Cryptocurrencies.
Last year Bitcoin was the most searched Google term, while this could be chalked up to the tokens reaching an all-time high of $19,783 (December 17, 2017). Though the token has been facing a bearish market since the start of the year, Bitcoin Tops Googles' Most Asked Trending List 2018.
The inference that is drawn from such surveys, researches, studies illustrates a rise in mainstream recognition and adoption for the ecosystem. Eventually, this popularity could be the key to turning the markets, as institutional financial firms will be pushed to enter and explore the space.