NBA Fans Can Now Purchase Game Tickets With Bitcoin!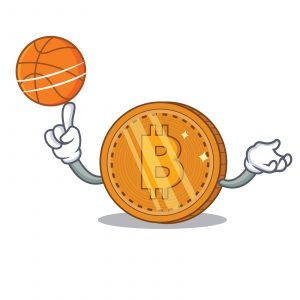 NBA has been in the crypto sphere since the last one week. With NBA superstar Stephen Curry launching his own cryptokitties this week, Dallas Mavericks, a popular NBA tea recently announced that fans and customers can purchase tickets for basketball games with cryptocurrency.The news was announced by the owner itself, Mark Cuban.
Cuban also announced in a press conference that the Mavericks would be partnering with the company 5miles, an online marketplace that sells all kinds of merchandise for cryptocurrency.
 A 5miles patch will also be appearing on the Mavericks Jersey. Cuban said
"This is probably the first deal ever done for a jersey patch where the first exchange was a white paper on cryptocurrencies."
"One of the things that they're taking the lead on that I tink is important is combining the blockchain with a marketplace in order to create a safer environment and a more secure environment."
Grawin Chan the CFO of 5miles says
"What we are comfortable with is, based on our interaction and our experience working with Mark and his team, they're been nothing but a world-class organiztion so far. They're putting everything they can do to investigate excatly what happened and also put in place best practices."
NBA Mavericks player Harrison Barnes will be a spokesman for 5miles. Cuban is obviously impressed by 5miles' business plan considering that merely months ago he had thrown bitcoin into the fad bin.
KryptoMoney.com publishes latest news and updates about Bitcoin, Blockchain Technology ,Cryptocurrencies and upcoming ICO's.