Ontology is a new blockchain/ distributed ledger network that combines distributed identity system, distributed data collaboration, distributed communities, and distributed procedure protocols. This means that the network builds the infrastructure of a peer-to-peer trust network that is cross-chain, cross-industry, cross-application, and cross-device. Ontology is run as an ecosystem that wants everybody to join including the government departments
[toc]
What is Ontology Cryptocurrency?
Onotology is a public platform which can be used by business organisations which does not have any knowledge about Blockchain technology or distributed networks but can use blockchain in their organisation. The blockchain is relatively a new phenomenon and various organisations are still trying to understand it. But as, blockchain is also a complex process and takes time to understand, the organisations can adopt blockchain technology even if they don't know much about it, thanks to Ontology.
Ontology has created tools and templates that the organisations can adopt and tailor them according to their business needs. Ontology is the gateway for the global adoption of blockchain technology in corporate sector. It reduced and even eliminates the time,energy and efforts require to first understand what is blockchain technology and then implement it by the organisations.
Apart from the above, Ontology aims to use cryptographic techniques and distributed ledgers to facilitate proving identification and ownership in a more secure and efficient way. The team hopes to solve fundamental problems in identification systems that are a result of the usage of obsolete technologies that are still used today. Read the following scenario in order to understand better:-
Suppose you go to a new car dealership office and want's to test drive one of their cars. The dealership staffs asks you to provide the Driver's license in oder to verify that you are eligible and verified by the government to drive cars on roads. But what if the staff also retains other information mentioned on the driver's license such as Date of Birth, Address. All of these information can be stored and possibly even sold to third parties.
No one wants their data to get leaked. In the above kind of situations, Ontology aims to move ID information onto their blockchain. Ontology understands that optimizing identification verification is a crucial step in order to begin a new era of fast and decentralized digital business. (Similar to CIVIC – Identity Securing Platform)
In Ontology's words:
"Ontology is a blockchain/distributed ledger network which combines a distributed identity system, distributed data exchange, distributed data collaboration, distributed procedure protocols, distributed communities, distributed attestation, and various industry-specific modules. Together this builds the infrastructure for a peer-to-peer trust network which is cross-chain, cross-system, cross-industry, cross-application, and cross-device."
Ontology was launched by a Chinese company "Onchain" in 2017. The CEO of Onchain is Da Hongfei who is also the founder of NEO- The Chinese Ethereum.

Ontology and NEO
In November 2017, Onchain announced the launch of it new platform "Ontology" in New York City. Hundreds of blockchain enthusiasts and investors were present to experience the launch of new product by the founders of NEO.
Da Hongfei, the CEO of Onchain and NEO said:-
"Not only did we bring the best industry minds together, but the Ontology launch brought our project to the world stage.Ontology and NEO will build a broad ecosystem using blockchain and other new technologies to serve the real economy. "
Ontology never had it's public ICO sale. ONT coins were distributed in March 2018 in the form of Airdrop to those whole held NEO. Almost all cryptocurrency exchanges also supported the airdrop and hence those who held NEO in exchange wallets as well also received ONT. For each NEO Coin, 0.2 ONT was distributed (50% were immediately tradable coins and the other 50% were locked).
Initially ONT was built and existed as a NEP-5 token on NEO Blockchain. But, the ONT Mainnet was officially launched on 30 June 2018 and since then it has it'w own blockchain. All the ONT token on NEO Blockchain has been migrated to ONT Blockchain.
Although it was assumed that Hongfei is the founder of Ontology as well, the official website of Ontology states Jun Li as the founder of Ontology. Jun Li is also the chief architect of Onchain.
There is always been a confusion that Onchain is also the company behind NEO. But it is not. Onchain and NEO are two separate different entities. Here is a clarification about the same by Da Hongfei in an "https://www.youtube.com/watch?v=BcmoSp7bL7g" target="_blank" rel="nofollow noopener noreferrer">interview:-
"First, I need to clarify that NEO and Onchain are separate entities, so Onchain doesn't own NEO, or NEO, Onchain. They are separately funded – NEO is funded by the community, and Onchain is funded by a very famous financial group in China, Fosun. They bought a lot of insurance companies and banks in Europe. So they are separate. Second, Onchain benefits from the NEO ecosystem. The product, called DNA, is very similar to NEO, but it is written in the Go language. OnChain is helping other blockchains and financial institutions to build their blockchains with DNA. It's basically very similar to NEO, and in the future, with NEOx (the cross-chain protocol) everything can be linked together."
Will Ontology and NEO Compete With Each Other In Future?
It is believed by various crypto communities, that once ONT tokens are migrated from NEO Blockchain to Ontology Blockchain, ONT will end up competing NEO since both are working on similar things. Also, as Da Hongfei is both the CEO of Onchain and the co-founder of NEO, it would be very awkward for the two chains to compete for use.
Considering the above situation will in advance,  NEO and Ontology signed a memorandum of understanding on May 14, 2018. The agreement is that NEO will provide the base functionality of a smart economy together with Ontology focusing on identity, ownership, and trust issues. The two separate chains will cooperate with each other and share resources when possible.
How Ontology Works? 
Ontology has divided their efforts to be put in two different technical aspirations, which are:-
The Chain Network
The Trust Ecosystem
Ontology Chain Network
The Chain Network is the underlying protocol of Ontology which provides the foundation for the rest of the system. The Chain Network will handle things such as :-
The consensus algorithm,
Communication protocol,
Security, and
Scaling.
Ontology Trust Ecosystem
Ontology Trust Ecosystem is the part which most users will be interacting with. Trust Ecosystem mechanism will offer the opportunity to bring real world identities onto the blockchain. The team behind Ontology believes that Ontology Trust Ecosystem will serve two purposes:-
To put an end to the theft or impersonation of data,
Second is to empower users with more control over how their personal information is shared online.
The Trust Ecosystem will be divided up into four chains that remain separate, but still have the ability to share information. These are as follows:-
Chain 1: Verification of people, wealth, things, and organizations.
Chain 2: Verify applications and link them together
Chain 3: Verify and link modules, protocols, SDK's and API's
Chain 4: All the different networks chains. This layer functions to link all the chains together.
As stated in the whitepaper, "in order to meet the needs of different industries, the flexible design structure is modularized, pluggable, and easily expandable."
What this means is that Ontology is attempting to be universally adaptable for a wide-range of functions. They hope to be the go-to source for verifying the accuracy and authenticity of things like identity or ownership. Companies like Facebook will be able to easily plug into Ontology for trust.
Ontology Smart Contracts
As of now, Ethereum is the most popular smart contract platform. Ethereum uses the Solidity coding language to write smart contracts. Solidity was written specifically for Ethereum and thus developers has to first learn this new coding language in order to work on Ethereum platform.
Ontology team, on the other hand wants to make it easy for any coder/developer to work on their platform.In order to do so, they created a smart contract tool called SmartX. SmartX allows users to compile, set up, and invoke contracts in two of the most popular coding languages, C# and Python. In the future Java, JavaScript, Go, Rust, and other popular languages will also be supported.
Ontology Mining | Ontology Consensus
Ontology has their own consensus algorithm called Verifiable Byzantine Fault Tolerance (VBFT)
VBFT combines aspects of Proof-of-Stake, Byzantine Fault Tolerance (BFT), and Verifiable Random Function (VRF). This consensus algorithm was selected to increase performance and efficiency, something the team believe is a crucial step in order to be prepared for scaling needs.
VBFT may seem complicated and technical, but it is a fairly simple system. For each consensus round three distinct groups of nodes are chosen using a VRF from the pool of candidates on the Ontology network. Each node in the first group of nodes will submit a proposed block. The next group of nodes is chosen to verify all proposed blocks and vote on the highest priority candidate. Then, the third group of nodes verifies the voting and determines the final result which is written to the blockchain and spread throughout the network.
Ontology has not revealed whether or not nodes will receive a reward for participating in consensus. However, considering that one must lock up funds as stake to be in the pool of candidate nodes, it is unlikely that there will be no incentive structure.
Ontology Roadmap
ONT Coin Structure
As mentioned above ONT tokens were airdropped to NEO holders in March 2018. From this airdrop, 20 million ONT were distributed to the community by the NEO Council.
There will be a max supply of 1 billion ONT coins which are indivisible, and you'll get Ontology GAS (ONG) from holding ONT (similar to how NEO GAS functions).
Breakdown of the ONT Coins distribution:
12% will go to the Ontology community
28% for institutional partners
10% to the NEO Council
25% to the development of the Ontology ecosystem
10% to Ontology technical community rewards
15% to Ontology core team.
Ontology Team
As per the website, the Ontology core team consists of more than 60 members which are composed of experts in:
Blockchain,
Distributed Application Development,
Product Management and Design,
Marketing and Business Development,
The Ontology Team consists of Ontology's core team, teams of partners, community contributors, and technical contributors from around the world including personal technical contributors, technical community groups, and institutional technical contributors. Ontology's core team is composed of experts in blockchain technology, distributed application development, product management and design, marketing and business development, and experts and architects from global financial institutions. At present there are more than 60 core team members.
Team members not only have prestigious educational backgrounds such as Tsinghua University, Peking University, and Chinese Academy of Sciences, but also have experience in organizations such as IBM, Cisco, EMC, and other large financial institutions, big data companies, and internet companies. The Ontology core team has successfully provided blockchain solutions for a number of financial institutions, banks, and brokerage firms.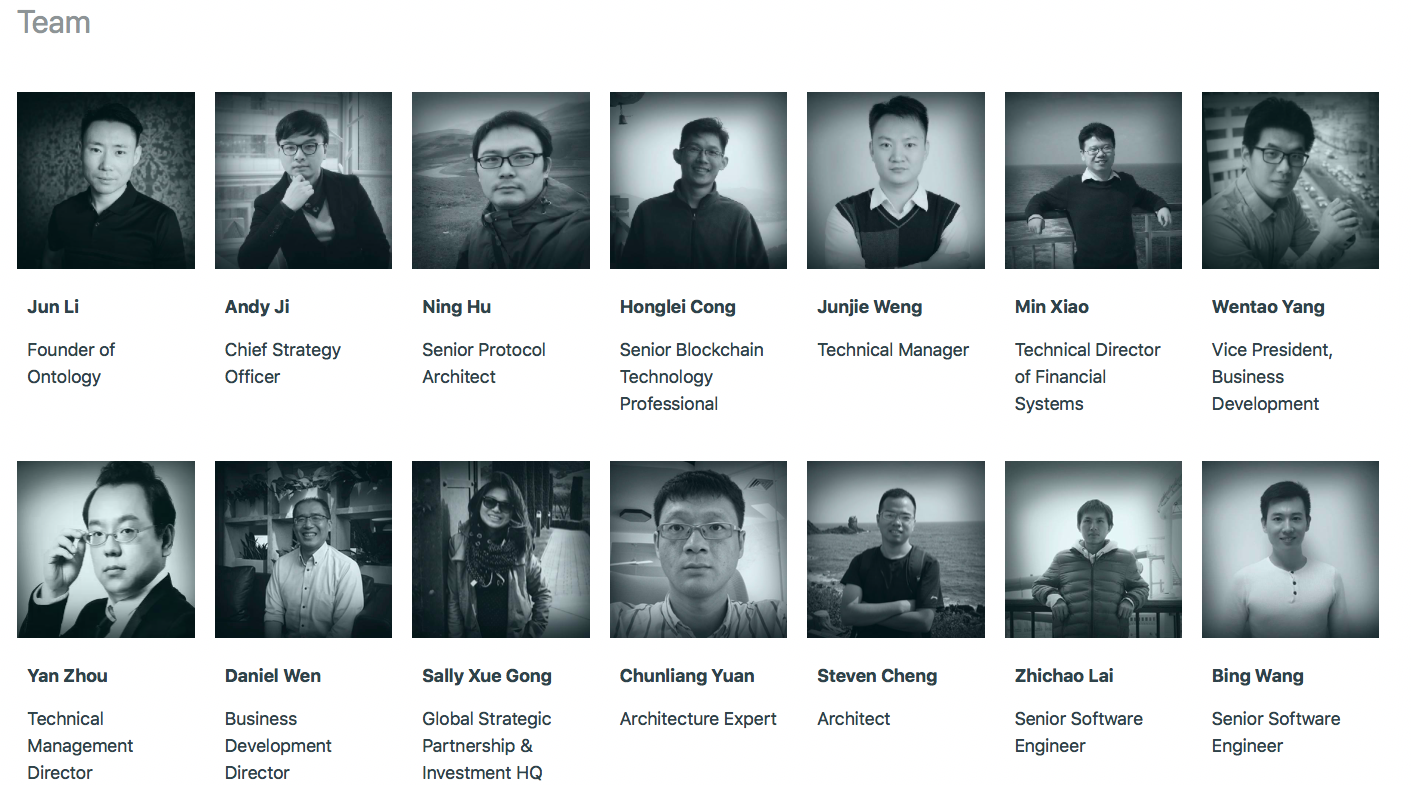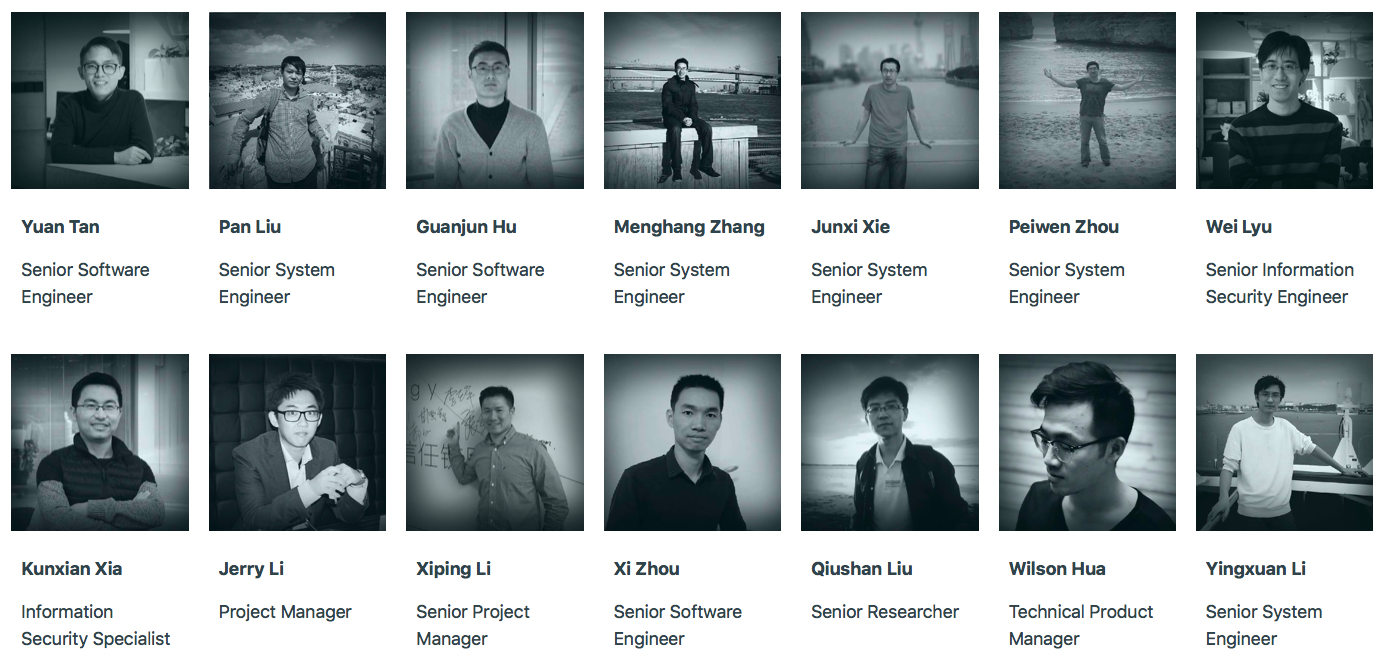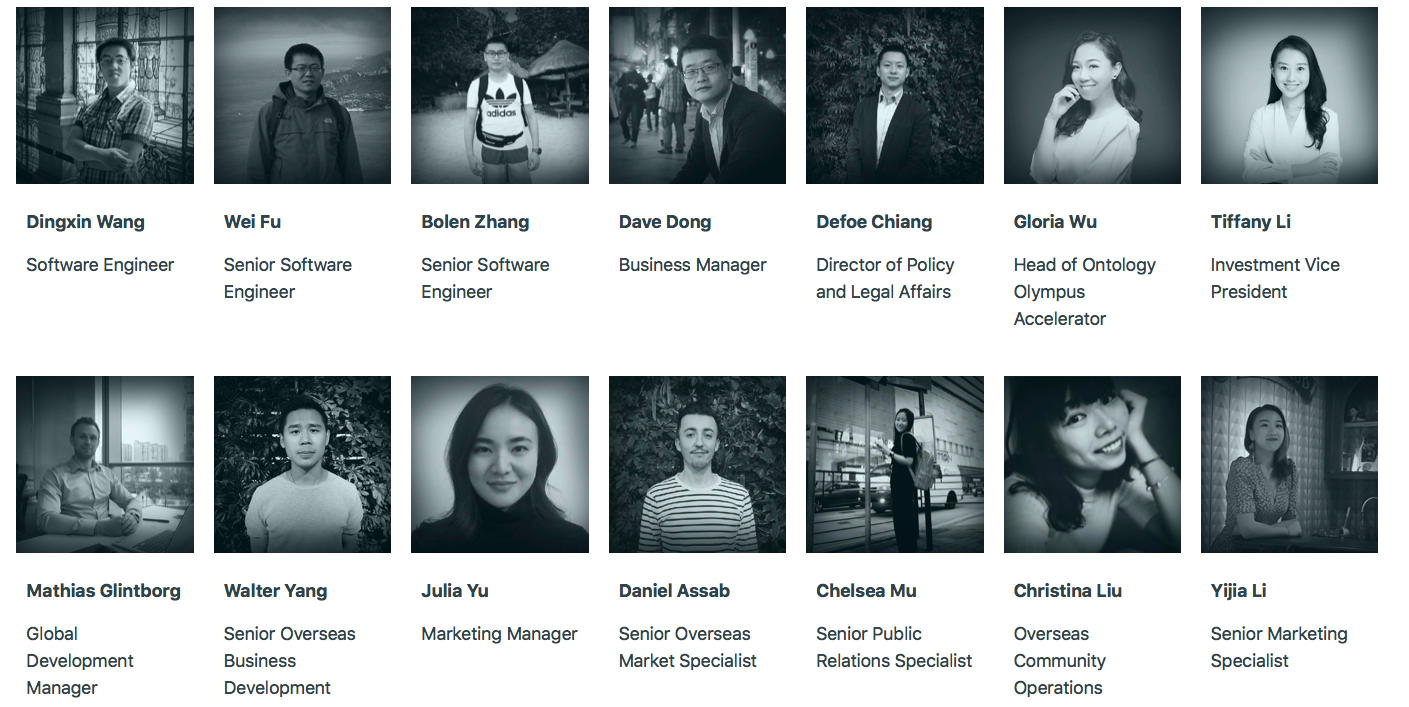 Ontology Partnerships

From Where To Buy Ontology Cryptocurrency? How To Buy ONT ?
Ontology is listed on and can be purchased from the following "../top-cryptocurrency-exchanges/" target="_blank" rel="noopener noreferrer">list of cryptocurrency exchanges:-
Binance,
Huobi,
OKEx,
Gate.io
Upbit,
KuCoin,
Hotbit,
BiBox, and many more
How To Buy Ontology (ONT) in India?
The following Indian Cryptocurrency exchanges has listed ONT coins:-
Where To Store ONT? | Ontology Wallets
You can download the official ontology desktop wallet named "OWallet" from here:- https://github.com/ontio/OWallet/releases
Ontology can also be stored in hardware wallets like Ledger Nano S and Trezor.
Conclusion
While NEO and Ontology have similar goals, NEO focuses on digital assets and a global Smart Economy whereas Ontology focuses on trust, identity, and data exchange and authorization. NEO and Ontology has a huge scope of working together.
Ontology team isn't just targeting the financial industry. They're focusing on insurance, government, medicine, IoT, and other industries during its growth, making it a wide-scale project with a lot of potential.