Pantera Capital CEO: Even $40 Trillion is "Definitely Possible" For Cryptocurrency Market Cap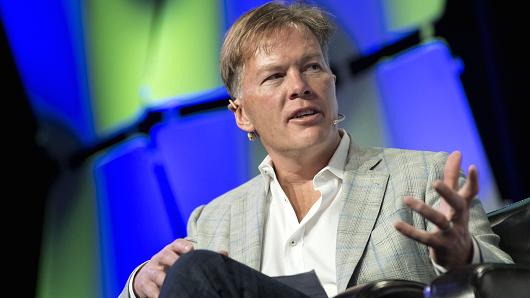 The CEO of blockchain investment fund Pantera Capital Management, Dan Morehead has made the bullish claim that the cryptocurrency market could one day balloon to $40 trillion.
In an interview with Bloomberg Television on Thursday, Dan Morehead made some seriously bullish comments in regards to Bitcoin, claiming the gold standard of digital assets "is a screaming buy right now." While the market hovers around the $400 billion mark, Morehead sees the current offering as but an appetizer to whet the appetite.
Even though Pantera Capital has around 10 percent of its investments in bitcoin, the investment fund is betting largely on Icon, which enables different blockchains to talk to each other without intermediaries.
He went on to say that the $400 billion market cap of the digital currency industry could grow to $4 trillion, with $40 trillion being 'definitely possible.' Notably, though, he said to reach this milestone it was 'not going to happen overnight,' but that it was a '10-year forecast.'
Last December, the number one digital currency saw its price surge to within touching distance of $20,000 for the first time. Since then, however, BTC and other cryptocurrencies have experienced a turbulent start to 2018, which has seen prices retreat. Despite this, though, Morehead remains optimistic in the direction of bitcoin's price and believes that it will reach new highs in the next 12 months.
At the time of publishing, bitcoin is trading at $9,350, as it once again inches it way to the $10,000 mark.
Right now the bullish predictions made about Bitcoin and other cryptocurrencies may look very dreamy, however, once must keep a tab of the market value and invest carefully.
KryptoMoney.com publishes latest news and updates about Bitcoin, Blockchain Technology ,Cryptocurrencies and upcoming ICO's.