What is Power Ledger Cryptocurrency? Taking A Detailed Look At The Australian Blockchain Phenomenon – Power Ledger
The blockchain-based Power Ledger platform wishes to revolutionize the worldwide rcnergy industry by providing local areas with the ability of selling and distributing excess solar power to neighbours without have to seek help of middlemen. A report published by Deutsche Bank in 2015 revealed that thirty countries around the globe have already reached grid parity wherein the price of solar electricity is either equal to or less than the cost of local retail electricity.
Power Ledger strives to offer an excellent energy solution by combining innovations of blockchain development and solar power which can pave the way for a much more sustainable solution compared to the traditional alternatives.
Energy Digitisation For Staying On Blockchain
A software solution is used by Power Ledger for measuring the quantum of electricity generated or consumed. A unit termed as 'Sparkz' aids in movement of the energy from one person to another.
Dr. Jemma Green, Co-founder of Power Ledger  said in an interview to a publication that:-
"Basically, Power Ledger has a software solution and it connects to smart metres. It reads the outputs of the metres in terms of electricity that is being consumed or generated and it records that on the blockchain. As somebody purchases or consumes electricity that is also recorded on the blockchain and those two pieces of information from the transaction for which Sparkz are transferred — so it happens synchronously. The actual recording of the electricity is the movement of Sparkz from the buyer's wallet to the seller's wallet."
Thus, the time at which the buyer receives payment for electricity coincides with the time when the seller gets compensated for the energy. This is initiated by the transfer of Sparkz between both the parties through blockchain. Seller can convert Sparkz to Australian dollars on receiving the same in their digital wallet.
"So normally what happens is, you do a transaction and the payment happens afterwards and in electricity markets … every 60 days you might get a bill and then in the wholesale market it could be 60-80 days, so this means that you get paid for the value that you provide instantly." – says Green
Accomplishments of Power Ledger
Power ledger has accomplished significant milestones since its establishment in May 2016. The very first energy trading blockchain network of Australia was developed and put up for trial by August 2016 following which an international deployment was made by Power Ledger for enabling its peer-to-peer blockchain-based energy trading platform across a distribution network in New Zealand.
A commercial energy management system was developed and deployed in the 2nd quarter of 2017 which allowed for transparent distribution of renewable energy locally to tenants. Pay for use solar-powered electric vehicle charging units have been incorporated successfully by Power ledger into various Australian developments.
Following are some Power Ledger's  past partnerships news that was covered on KryptoMoney :
Power Ledger Fundraising & Trading
It took just three days for Power Ledger's POWR Presale to sell out completely by raising more than Thirteen million dollars in exchange of 190,000,000 POWR tokens. An ICO was held thereafter by Power Ledger for selling the remaining 160,000,000 POWR tokens allocated to Token Generation Event. On completion of both the rounds, a cumulative of Thirty-four million dollars were raised from the event. The Australian government granted 8 million dollars (AUD) to Power Ledger for taking their developmental drive further ahead. The towering cost of electricity in Australia has triggered it to have a growing stake in the company's overall success.
Power Ledger started with its trading function on exchanges from 1st November 2017 for roughly 10 cents after the completion of its Token Generation Event. An impressive short-term bull run was enjoyed by POWR since hitting exchanges which helped it to reach an all-time high around $2 within the first week of January 2018. Since then, its price plummeted down to 80 cents prior to stabilizing at right below one dollar during the last week of January. The negative price movement of POWR in 2018 has been revealed to have a correlation with massive downswing of Bitcoin since the very onset of the new year.
At the time of publishing this article, the price of Power Ledger was $0.27
Stronghold Of Power Ledger
Good track-record of proof-of-concept.
Diverse team having wide expertise in difference fields especially the energy sector.
Platform can be interoperable in between a wide range of markets paving the way for greater scalability.
In spite of the platform being built on Ethereum blockchain, the governance framework allows adaptability with other Blockchains.
Power Ledger's model can bring along mammoth cost-savings coupled with the adoption of renewable solar power.
Extensive list of documentation provided by ICOs.
Numerous stakeholders strive to expand market synergies in a way which can be beneficial to the ecosystem.
A whopping $17 million was raised in just 72 hours at Pre-ICO.
How To Become A Part Of Power Ledger
Massive success has been achieved by Power Ledger both in Australian and international territories. They have also been approached by Elon Musk regarding information pertaining to their plan of action in energy space. This is also generating massive interest in the fields of digital energy and the endless applications of blockchain technology.
Interested people can buy POWR Tokens through cryptocurrency exchanges which are discussed below. Green feels that a peer-to-peer network and digital energy is definitely worth the investment since it promotes an accessible and green energy solution. She was further quoted as saying that:
"I would say that Power Ledger's mission is around democratising power and we think … that is going to become even more pronounced and this is about people getting a return for the contribution that they make to the energy system. And they get a proper return for those contributions and I think that the potential with the Power Ledger platform is to create a really fair and transparent energy system, that is low cost and low carbon."
Future Projects And Roadmap
Power Ledger team is currently working on the development process for hosting native applications in days to come. In exchange of providing critical service, users will be in receipt of POWR tokens. The first asset germination event bTH allowing POWR owners to become co-owners of renewable assets will materialise in late 2018. A beta test of the Power Ledger-based applications has been scheduled to initiate in Q4 of the year and its outcome has already started garnering thoroughbred interest. It will require until mid-2019 before transitioning to a public blockchain.


Applications Of Power Ledger
Following are some of the applications of Power Ledger:
Peer-To-Peer Trading
Retailers are provided with the ability of empowering their consumers for trading electricity with one another and receiving real-time payment from a trust less and automated reconciliation and settlement system. They can also trade with neighbours, select a clean energy source, benefit from transparency, receive more money from the excess power and benefit from low-cost settlement costs which can finally pave the way for improved investment returns and lower power bills.
Embedded / Microgrid Network Operator / STRATA
Big data acquisition, electricity metering, grid management, rapid micro transactions are enabled by this type of platform application at an unprecedented granular scale. The nexus gets broken between energy consumption and generation ownership by trading in embedded networks aiding in derivation of value from a DER investment even when the investor is absent or does not consume the entire energy generated.
Neo-Retailer
They can benefit out of smart demand and supply management coupled with instantaneous payment settlements while dealing with consumer exposure pertaining to the risk arising out of non-supply.
Wholesale Market Settlement
Transparent and low-cost dispatch optimization, data aggregation and settlement is offered by Power Ledger platform for wholesale energy marketplaces.
Distributed Market Management
Optimized data, right to access and dispatch assets, collection of big data, network load balancing, rapid transaction settlement, demand side response, frequency management and load management is also provided by the Power Ledger platform through real-time remuneration of asset proprietors.
Autonomous Asset Management
Trading in renewable asset ownership and sharing the same is allowed by this current platform wherein retailers can purchase and sell their own electricity for distributing the income over assigned wallet addresses.
Carbon Trading
Smart contracts is also offered by Power Ledger platform application for carbon traders. It also fosters auditability, transparency and credibility of asset by making use of immutable distributed ledger technology.
Power Port
Roadside assistance and virtual pipeline type assets can be automated through this platform for providing mobile storage discharge facility to maintain energy supplies.
Transmission Exchange
Real time metering data can be provided by the platform for management of transmission networks, rapid transaction settlement, collection of big data, network load balancing, providing right to access and dispatch of assets and responding to non-stationery energy.
Supply Of Power Ledger's Token (POWR)
Supply of POWR Token supply is fixed at 1000,000,000 with currently 363.810.715 tokens being in supply. The cumulative Sparkz supply is unfixed and will be generated as and when required.
Power Ledger (POWR) Token Distribution
35% – Sold to Presale and ICO Investors
25% – Incentivize Users
15% – Escrowed Developer's Pool
25% – Company Reserve
POWR Token Dynamics
This ERC20 token created on the Ethereum blockchain will be integrated as the primary interface token into Power Ledger. Apart from providing users with an access to the Ethereum powered platform to transact in electricity, this protocol token will also function as an incentive or reward to both producers and consumers of electricity. The Token Generation Event made 350 million tokens available at a price determined by the market. All the tokens raised were issued irrespective of the $ value which helped everyone in receiving an allocation without having to stand in long queues. Large buyers or 'whales' were also discouraged since the pricing was fixed as similar for all whether or not they have placed massive orders with heavy transaction fees.
Token holders can utilise the POWR tokens for purchasing electricity once the Power Ledger platform becomes available in their locality. They can also participate in Asset Germination events through submission of POWR tokens.
From Where To Purchase POWR Tokens? How To Buy Power Ledger Cryptocurrency ?
The Power Ledger cryptocurrency (POWR) is listed on and can be purchased from the following list of cryptocurrency exchanges:
Binance,
Bittrex,
UpBit,
Huboi,
Cryptopia,
KuCoin,
TDAX
How To Buy Power Ledger Cryptocurrency In India ?
Indian Crypto traders and investors can buy Power Ledger Coin (POWR) from the following Indian Cryptocurrency exchanges in exchange of INR:-
Where to store POWR Tokens?
Since Power Ledger (POWR) is an ERC-20 token, so POWR tokens can be stored in wallets that supports storage of ERC-20 Tokens like:
MyEtherWallet (MEW),
MetaMask,
Coinomi,
Ledger Nano S,
Trezor, etc
Here is a full list of wallets that are compatible and supports storage of ERC-20 tokens:- Best Wallets To Store Your ERC20 Tokens
Power Ledger Team
Meet the  team behind Power Ledger Blockchain project: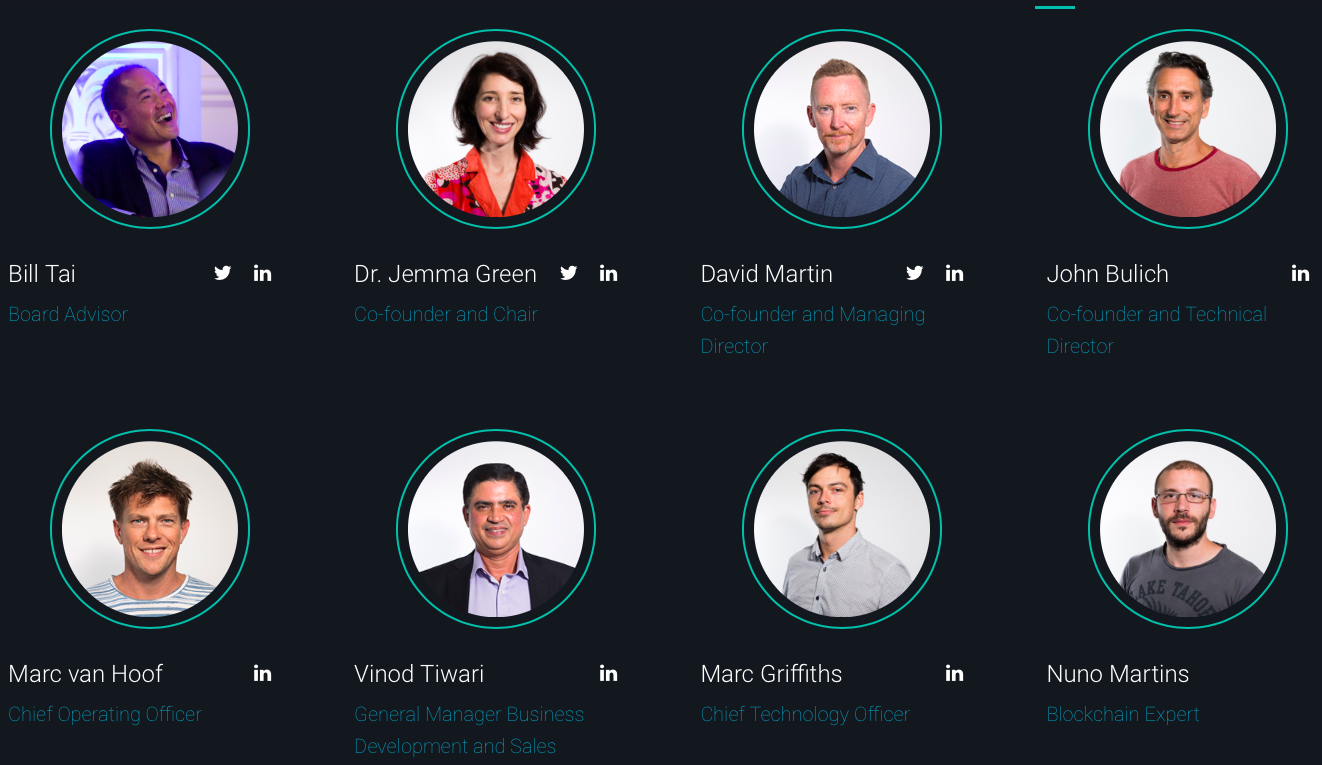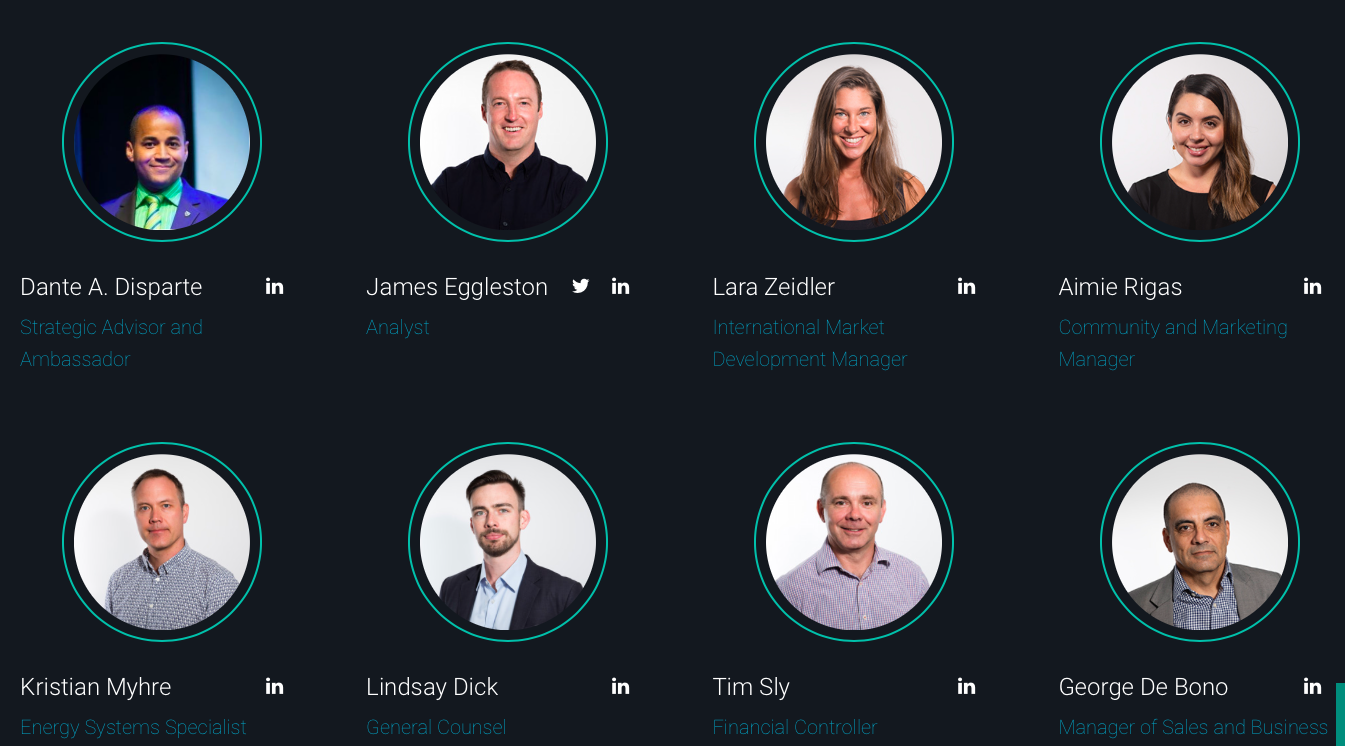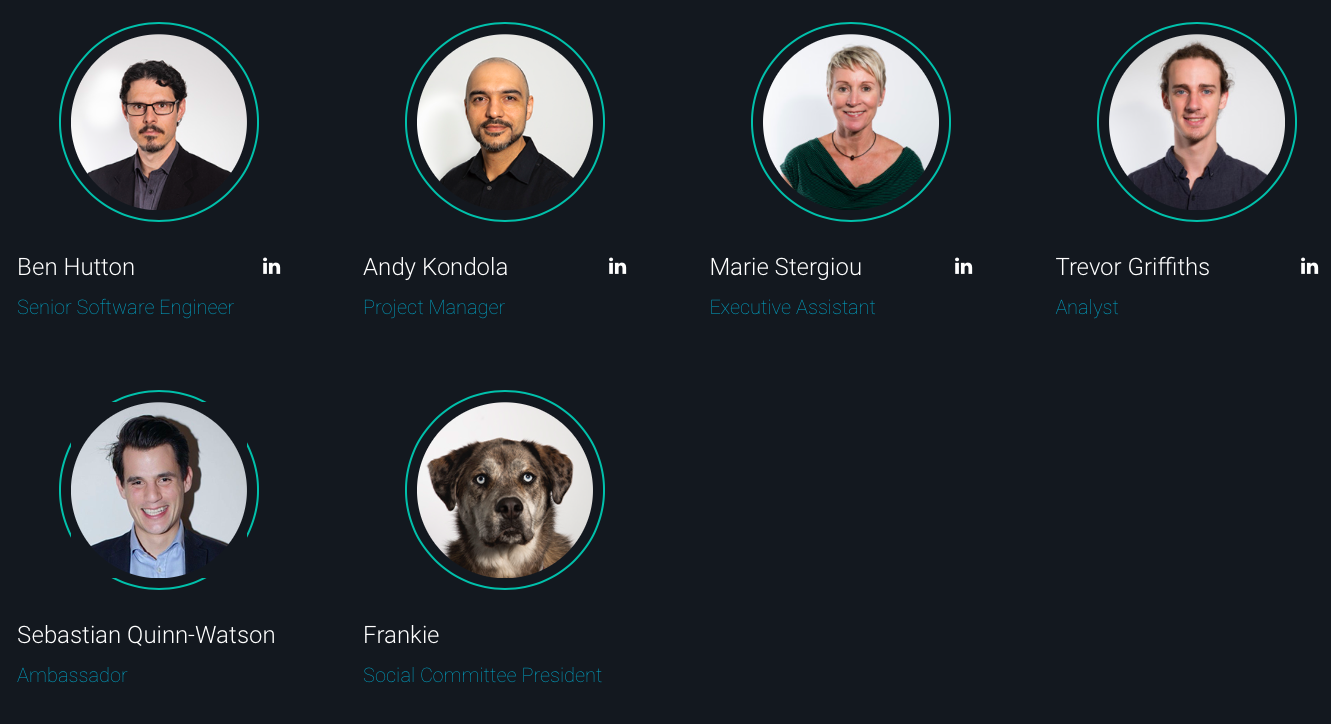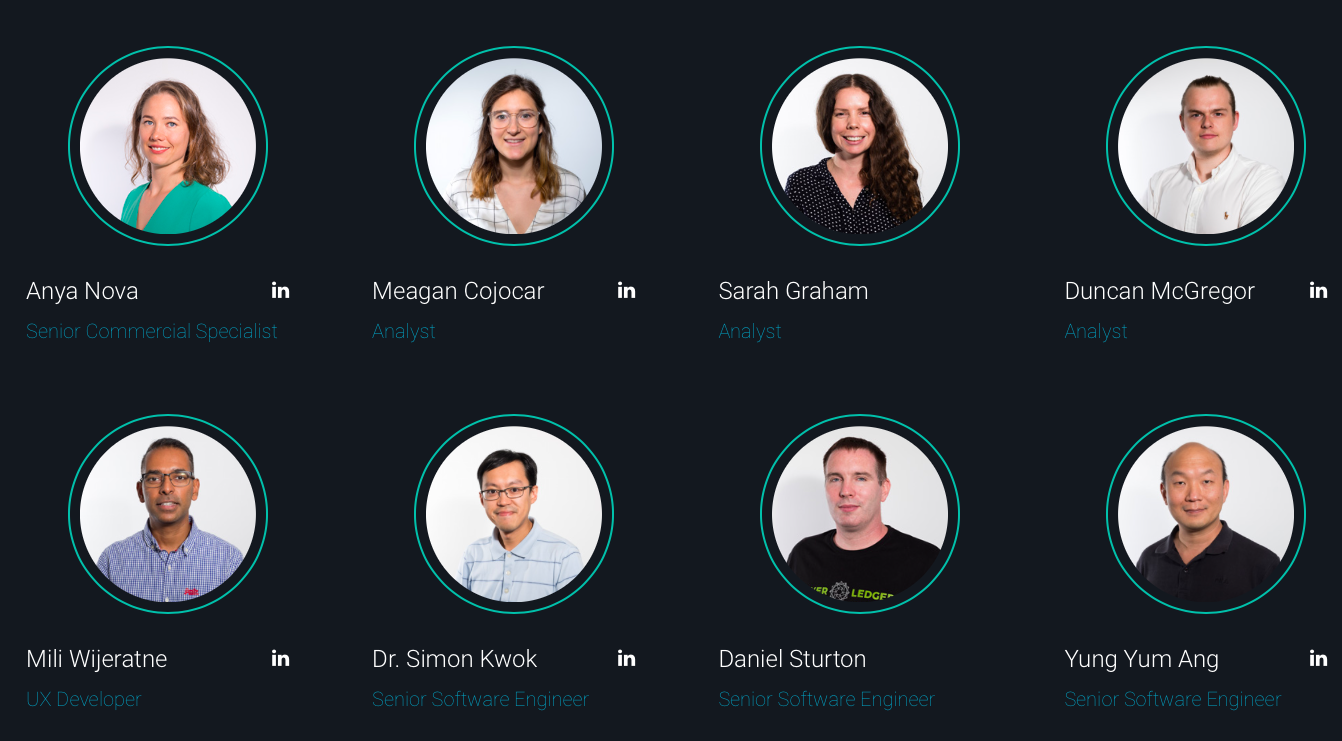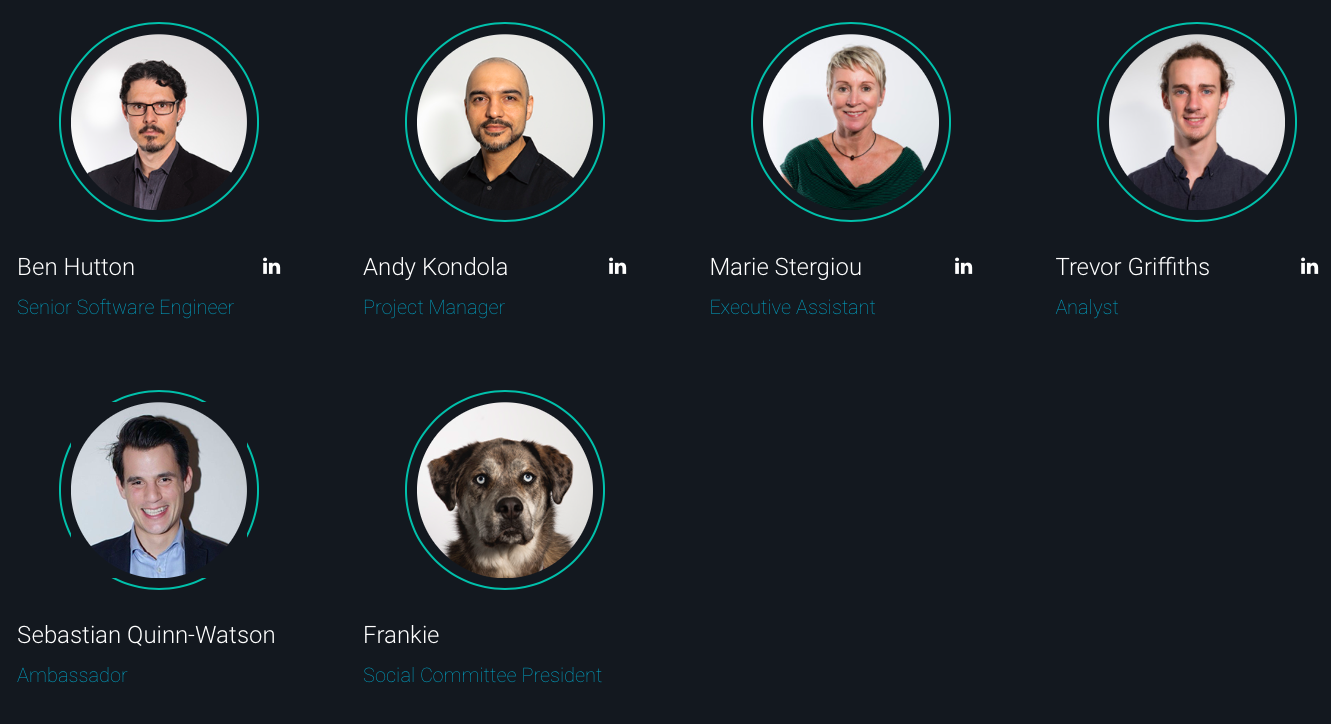 Power Ledger Additional Resources Lists
Conclusion

The blockchain-based marketplace provided by Power Ledger holds the potential of changing the world in a true sense. It is providing local communities with the ability of selling their excess solar power thus paving the way for an energy distribution and tracking platform through which customers can purchase sustainable and carbonless energy at prices lower than what is offered by traditional electric companies. Power Ledger has already established strategic partnership with powerful associates and wishes to expand its operations in three continents globally. The project holds the ability of disrupting multiple energy markets in days to come coupled with its planned release of multiple applications.
Also Read:
KryptoMoney.com publishes latest news and updates about Bitcoin, Blockchain Technology, Cryptocurrencies and upcoming ICO's.