On April 6, the RBI mandated banks, e-wallets, and payment gateway providers to withdraw support for cryptocurrency exchanges and other businesses dealing with VCs in India.
Soon after the ban on cryptocurrency dealings, RBI gave indications about launching its digital currency. It is hard to say that whether this move falls in line with Digital India initiative launched by the Indian Prime Minister Modi. The Indian government has been a vocal proponent of the cashless economy, and thus RBI dropping hints about starting digital currency cannot be wished away altogether. Digital currency can significantly lower the cost of printing paper currencies.
In response to a Right to Information (RTI) query, put forward by Varun Sethi who runs a Twitter handle by the name @Blockchainlaw91, it came to light that the Reserve Bank of India did not do any due diligence or research before announcing the ban on cryptocurrencies.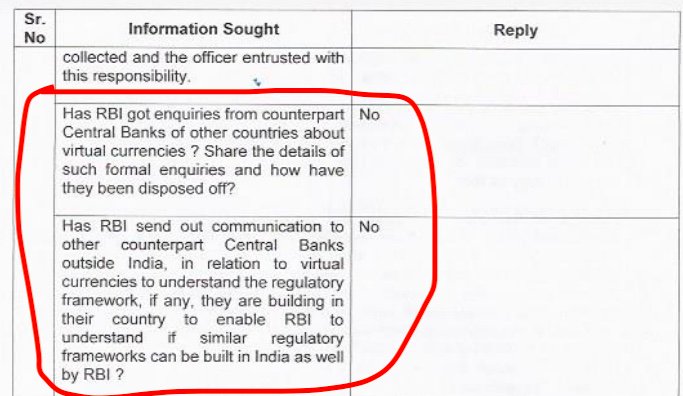 Sethi said,
"The RBI specifically mentions that it conducted no research or consultation before the implementation of restriction in April. The RBI also responded that no committee was ever formed for analysing the concept of blockchain before the decision,"
RBI had assured analysis of global regulations, but they have not done any outreach so far to any country for the right understanding of the concept of digital currencies.
The RTI response revealed the answer "NO" when asked whether the central bank had convened a commission to explore the nature and risks of blockchain tech. Previous publications from the RBI reference reports regarding the use of cryptocurrencies for improper purposes, but RBI declined to mention the specific statements which they referred.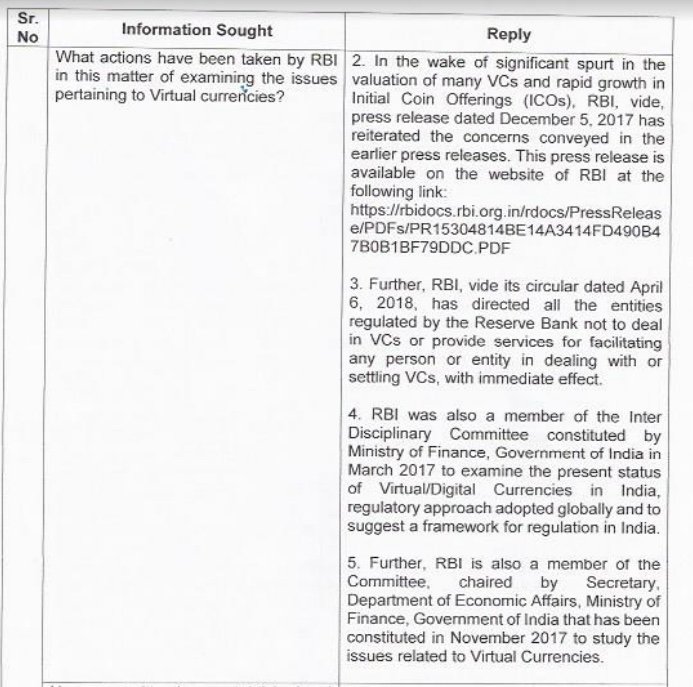 Experts say petitioners will likely attempt to use the response to show how the RBI's decision did not rely on credible or neutral evidence of harm. This may affect the constitutionality of the RBI's guidance.
KryptoMoney.com publishes latest news and updates about Bitcoin, Blockchain Technology ,Cryptocurrencies and upcoming ICO's.