Bitcoin (BTC) had started the previous week well, surging towards $10,000 at the week's start being propelled upwards by post-halving bullish sentiment, Bitcoin bulls however ran out of steam as it fell with a deafening bang plunging to $8,800 within the space of 48 hours. The majority of Altcoins posted similar price movements with Bitcoin, while some lagged behind Bitcoin performance and some outperformed the king coin, Bitcoin.
Many correlated Bitcoin's sharp drop with disproven rumors that the founder of Bitcoin, Satoshi Nakamoto was dumping his coins on the open market after a transaction was sent from an address created a month after the launch of Bitcoin. In the week, Bitcoin bulls pushed the crypto higher after a CBS show in which an interview with Jerome Powell, Chairman Fed Reserve stated that the trillions of dollars the Federal Reserve had already pumped into the economy is far from the end of the potential stimulus, saying more will still be done.
Despite Bitcoin dilly dally, analysts have maintained a basic bullish outlook on its long term trend. key players have also remained bullish as social media network, Reddit co-founder spoke on his views on Bitcoin and the entire crypto market as a whole in a recent yahoo finance interview.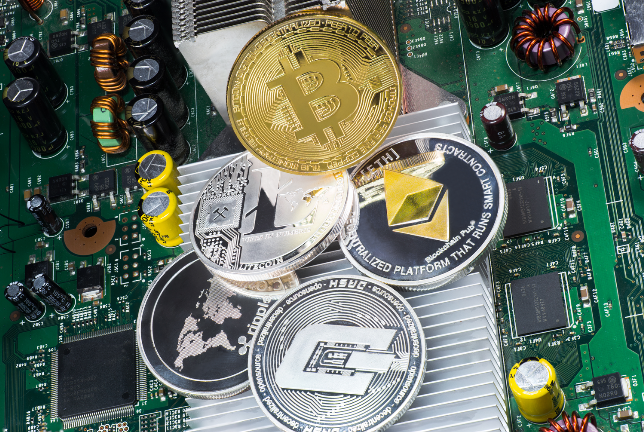 Reddit Co-Founder Believes Springtide Has Come for the Cryptomarket
Reddit co-founder, Alexis Ohanian who spoke profoundly in a recent interview believes that all the recent events-coronavirus induced lockdown, Bitcoin halving, attention drawn on Facebook Libra- all add up to spring tide for the entire crypto market.
Alexis Ohanian who is also an early investor in Coinbase opined that it all sums up the fact that a new "crypto spring" has emerged. The Reddit co-founder pointed out that his opinion wasn't based on price prediction but rather on the new eye-popping blockchain innovations built on the infrastructure by finest tech talents, this he referred to as the most fascinating aspect.
"What I can say is we do see a crypto spring right now in terms of top-tier engineers, product developers, designers, building real solutions on top of the blockchain. And that to me is the most interesting part… We're seeing top-tier talent building on the infrastructure."
Coincidentally, the Reddit co-founder spoke on Bitcoin price hitting the $10,000 mark, depicting in a way that the Reddit co-founder hadn't fail to notice Bitcoin's recent rise amid the coronavirus pandemic.
Earlier on this month, macro investor and Billionaire Hedge Fund manager Paul Tudor Jones had referred to Bitcoin as the "Fastest Horse" saying he is buying Bitcoin as a hedge against inflation, depicting its position on the global podium as a "safe-haven" asset.
The Reddit co-founder also maintained that his crypto holdings will remain mostly unaltered while he sees crypto as a prudent hedge, stating that the recent move of top players of Wall Street into crypto and Bitcoin buying has increasingly shown that it has come to stay.
Reddit recently introduced two Ethereum-based tokens as rewards for its cryptocurrency and Fortnite sub-Reddits.
Image Credit: Shutterstock