Ripple CEO Against Bitcoin: "Bitcoin is Kind of the Napster of Digital Assets"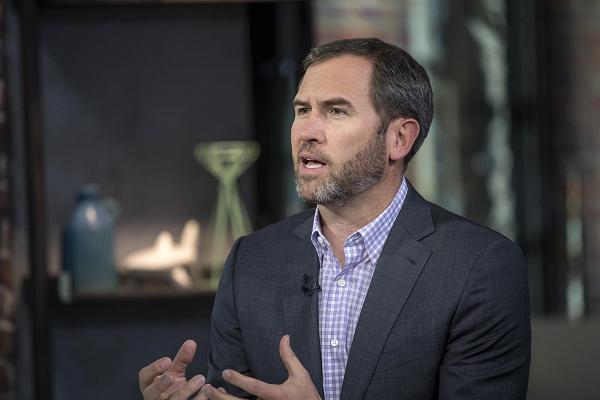 Since their inception, altcoin prices have mostly risen and fallen with the price of Bitcoin. According to Ripple CEO Brad Garlinghouse, those days are numbered.
Bitcoin launched the cryptocurrency revolution, but ultimately it could be end up more like Napster, which changed the rules of digital music without actually succeeding.
That's the view of Brad Garlinghouse who is a proponent of his company's rival cryptocurrency, Ripple (XRP). At Recode's Code Conference, Garlinghouse, referring to cryptocurrency as a "nascent industry," told reporters that "over time, you'll see a more rational market and behaviors that reflect that," adding:
"We may come to find that bitcoin is kind of the Napster of digital assets. This is transformative technology, but Spotify and iTunes and Pandora rule the day because they engaged with regulators to solve a real problem."
Garlinghouse is pretty clear he thinks the so called "god of cryptocurrencies", bitcoin, is now in the bad idea category, at least for its original use, a replacement for ordinary money. Bitcoin's blockchain ledger records transactions on a global network of computers that no single entity controls. But actually buying something is a problem, he said.
Garlinghouse went on to criticize the utility of Bitcoin as a currency. He pointed out that slow transaction times and high fees make Bitcoin impossible as a replacement for fiat currency. He told the audience,
"People talk about using bitcoin to buy coffee, The average bitcoin transaction can take as much as 20 minutes. And the transaction cost is going to double the price of your coffee."
Ripple is one of the higher-profile startups in the world of cryptocurrency. Its XRP has the third-largest market capitalization after bitcoin and the Ethereum's Project's ether. Ripple is set up for the finance world tasks like bank-to-bank money payments across borders that settle faster than conventional transfers.
KryptoMoney.com publishes latest news and updates about Bitcoin, Blockchain Technology ,Cryptocurrencies and upcoming ICO's.