Ripple Invests XRP worth $25 Million into Blockchain Capital Fund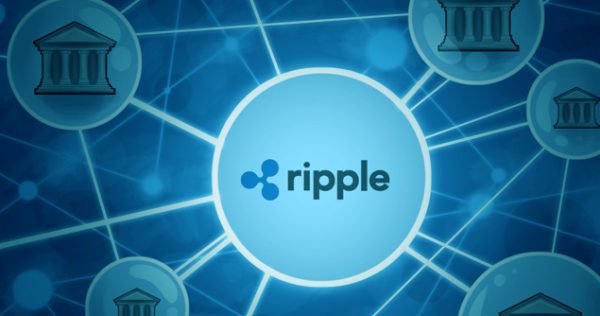 Ripple, which has been experiencing high volatility since the start of this year, has now announced a $25 million investment with its own cryptocurrency, XRP, in Blockchain Capital Parallel IV, the oldest investment fund for the crypto industry. This investment is done to encourage the next great technology app built using its software.
The fund was started by Blockchain Capital, a venture capital firm dedicated to blockchain technology, which underpins cryptocurrencies and records transactions across a distributed network. The original blockchain was used as the foundation for bitcoin.
A spokesperson from Blockchain Capital said,
"We created the parallel fund to separate our other LPs from the risk of any change in valuation associated with accepting Ripple's investment in XRP."
Described by Ripple as the 'first fund to accept capital calls in digital assets', the parallel investment vehicle now joins the Blockchain Capital IV LP funvd, raising $125 million on its own, in bringing the total to $150 million in the San Francisco-based venture capital firm's fourth fundraising round.
Bart Stephens, co-founder and managing partner of Blockchain Capital, commented,
"As pioneers in the blockchain sector, we have been on the frontlines and in the trenches with our portfolio companies, like Ripple, building a new crypto ecosystem. There are entire verticals — such as healthcare or identity management — that could benefit from blockchain or distributed ledger technology"
Ripple's technology is mostly applied to real-time transaction settlements for banks. The company has announced partnerships with U.S. money transfer giants MoneyGram and Western Union as well as American Express and Santander.
Also read :  Ripple (XRP) Or Cardano (ADA) To Take Over Ethereum
Cory Johnson, chief market strategist at Ripple, believes that  $25 million is tiny when compared to the rest of Ripple's balance sheet.
This shows, Ripple my be ready to donate more of it XRP's ahead, when it comes to funding causes related to cryptocurrencies and blockchain.
KryptoMoney.com publishes latest news and updates about Bitcoin, Blockchain Technology ,Cryptocurrencies and upcoming ICO's.