Russia and Iran May Use Cryptocurrency Transactions To Avoid US Sanctions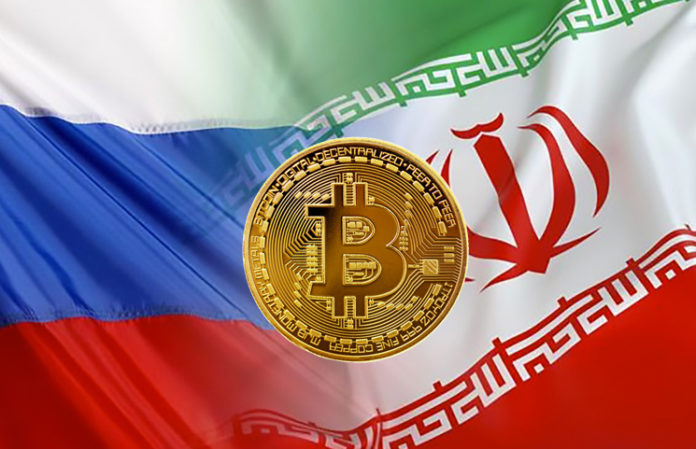 The main motive of the introduction of the virtual currencies has been able to help people gain more freedom and independence. When it comes to virtual currencies, people were able to truly own their funds.
However, some countries have sanctions imposed on them by the USA and many European nations. The countries like Russia, Iran, and Venezuela, have been developing cryptocurrencies just to avoid US sanctions and reduce USD dependence.
One of the first countries which proposed the creation of a national virtual currency was Russia. Its virtual currency, CryptoRuble, was supposed to be a virtual currency used for processing transactions, reducing costs, and speeding up international payment. The hidden agenda behind the virtual currency was to avoid any possible sanction by the US.
A similar ideology could be seen in Venezuela which proposed an oil-backed state-backed cryptocurrency called Petro. Petro has garnered quite a lot of attention all over the world being one of the first national virtual currency ICOs.
Iran is in discussions with the US about its nuclear plan. The country could very well be ready for developing its own cryptocurrency.
Iran and Russia are now working together to start using cryptocurrencies to avoid Western sanctions, Russian news portal RBC reported.
Mohammad Reza Pourebrahimi, the head of the Iranian Parliamentary Commission for Economic Affairs, referred to cryptocurrencies as a promising way for both countries to avoid US dollar transactions, as well as a possible replacement of the SWIFT interbank payment system.
The official made the revelation following a Moscow meeting with Dmitry Mezentsev, head of Russia's Federation Council Committee on Economic Policy. After the committee meeting, officials from both Iran and Russia told that they  "engaged the Central Bank of Iran to start developing proposals for the use of cryptocurrency."
Pourebrahimi also revealed that previously he had already held discussions with the Russian Parliament's Committee on Economic Policy with the report suggesting that Iran 'has established cooperation with Russia' in their cryptocurrency pact.'
Pourebrahimi added:
"They share our opinion. We said that if we manage to promote this work, then we will be the first countries that use cryptocurrency in the exchange of goods."
In turn, Mezentsev noted that "interbank relations between our countries should be of great importance" against the backdrop of international sanctions currently in place against both Russia and Iran. The meeting of the interbank working group on financial and interbank cooperation will be held in Tehran on July 5 of this year.
Cryptocurrencies have helped individuals to become independent from the governments by a long shot. They have also helped multiple countries to avoid getting sanctions. Cryptocurrencies have even helped countries to get financed in the international market. Commercial activities with countries all over the world are also taken care of with the help of cryptocurrencies.
Also Read: Russian Court Recognizes Cryptocurrency as Valuable as Property
KryptoMoney.com publishes latest news and updates about Bitcoin, Blockchain Technology ,Cryptocurrencies and upcoming ICO's.

Comments
comments