The recent Bitcoin SV (BSV) price boost on Wednesday was triggered by scammers by publishing a fake news alert claiming that BSV's creator is also bitcoin's.
Reportedly, the scammers Masquerade as Coinbull, a Chinese news site claiming that Craig Wright transferred bitcoin (BTC) from the so-called Satoshi wallets, establishing himself the creator of Bitcoin. As a result, Bitcoin SV observed a $60 boost in less than 10 hours.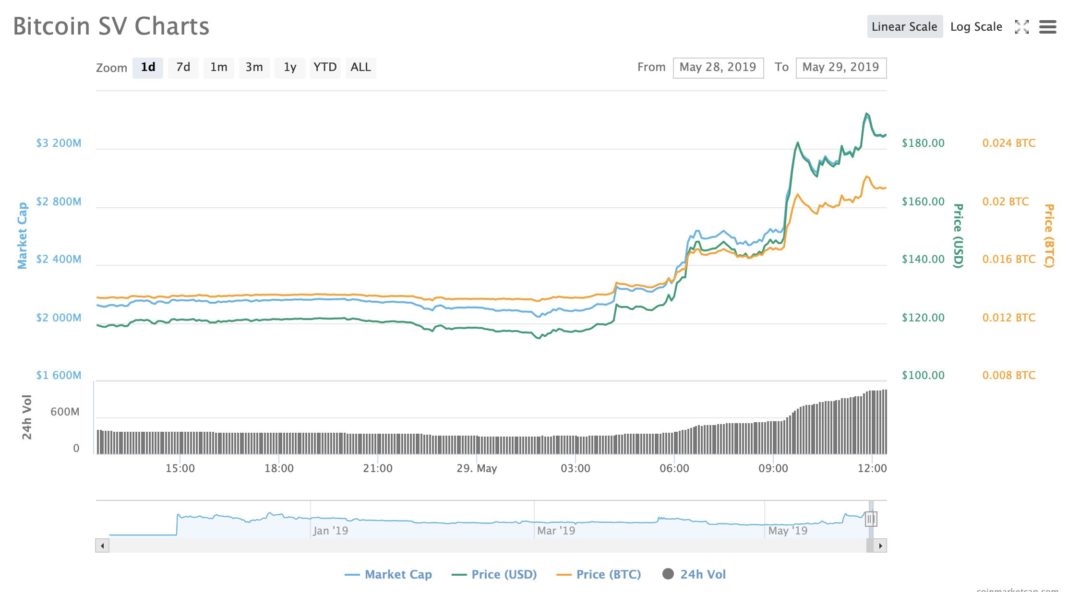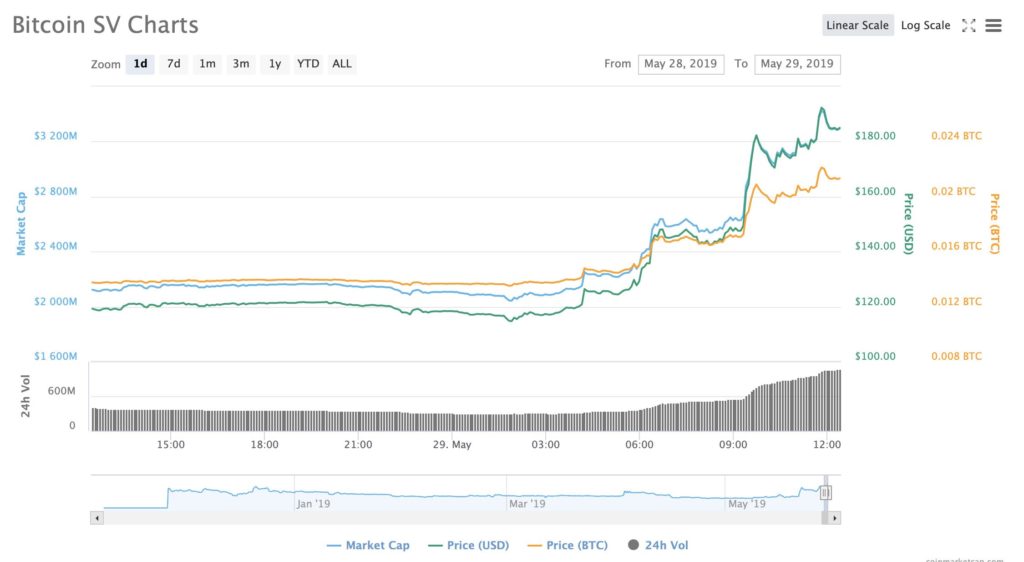 Image via CoinMarketCap
For years now, Wright has been claiming that he is Satoshi Nakamoto, the pseudonymous architect of bitcoin, however, he and his claims have met widespread skepticism. Noting that he was one of the key persons who led the Bitcoin Cash hardfork that resulted in the creation of BSV in November 2018.
Many Critics have argued that if Wright is Satoshi, he would have control over the private keys to the wallets that mined the first bitcoin. The simplest way of proving his identity is to move some of those coins. Which is why the so-called  "alert" read:
CSW transferred 50k BTC from the biggest BTC wallet to Binance, which confirmed he is the real Satoshi. As such CZ will re-list BSV and make an official apology on Twitter.
Such scams are not an anomaly, though the sad part is that they are lucrative enough to raise interest from the investors. Dovey Wan, founding partner at Primitive Ventures, stated:
"The trick is easy and constantly used by many scams – all Chinese crypto media circulate the breaking news via picture as above in WeChat instead of a news link. So anybody can just use the same theme template and photoshop one."
Coinbull reverted with its own announcement on WeChat, writing:
Coinbull announcement: regarding recent malicious photoshopped image to impersonate Coinbull to spread rumors.

Recently, we have received feedback from users that certain people had maliciously sent out photoshopped Coinbull news alert to spread rumors about Binance and CSW which had bad consequences. We remind our users again not to trust any rumors and not to spread any rumors. Thank you for your support."
BSV rallied up to $193.07, a seven-day high following the rumor and now levels out at about $180 at the time of the writing. A similar rally was observed last week when the token surged over 200%, following the announcement that Wright has filed for the copyright to Satoshi White Paper and other documents. The news created so much activity that the US copyright registration office had to officially deny that it has 'Recognize' Craig Wright as Satoshi.
Read more:Egypt Warms Up To Cryptocurrency, Lifts Ban to Allow Licensed Companies
Image source – Pixabay.com