Shilpa Shetty's Husband, Raj Kundra Being Interrogated in a Bitcoin Scam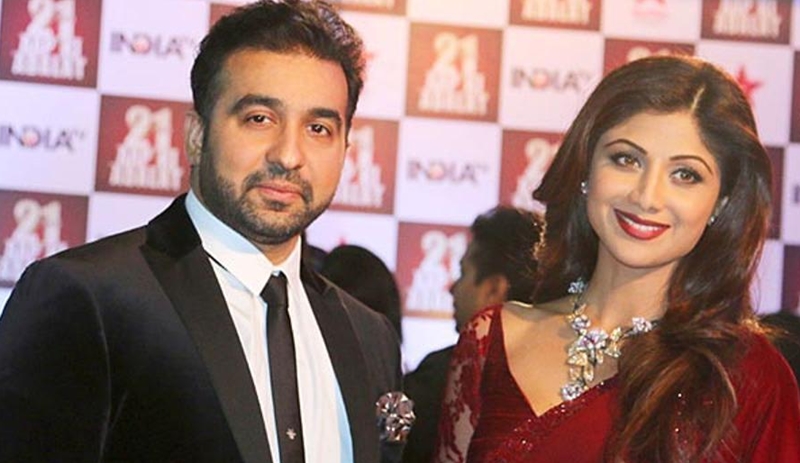 Businessman Raj Kundra, the husband of actress Shilpa Shetty, appeared before the Enforcement Directorate's (ED) Ballard Estate office on Tuesday to record his statement in a money-laundering investigation into the Rs 2,000-crore cryptocurrency ponzi scheme case.
A source at the ED told money control
"We suspect certain bitcoin transactions between the main accused Amit Bharadwaj and Raj Kundra. And we are investigating Kundra to ascertain if he has gained anything from it. Raj Kundra and Amit Bhardwaj might have some links in Hash mining for Bitcoin in China," 
Kundra mentioned and told the authorities that Bhardwaj was interested in buying a team in the poker league run which was run by him. However, Bharadwaj offered to pay for it in Bitcoin.
Bharadwaj's request was declined and led to his contract being terminated, as he had failed to make the payment. Kundra also said that the ED wants to make him a witness in the case against Bharadwaj, something he has agreed to do.
Around 8,000 investors are said to have lost around Rs 2,000 crore to the scam, purportedly the largest in India involving cryptocurrencies, allegedly run as a multi-level marketing scheme by Amit Bhardwaj, the founder of bitcoin-based investment website GainBitcoin.
Read More: $300 Million Bitcoin Scamster Amit Bhardwaj Arrested in Thailand
According to the police, Bhardwaj had set up the online multi-level marketing company through which he allegedly lured investors by promising them handsome returns. He would allegedly promise 10 percent returns for investing one bitcoin but did not keep his word.
People were motivated by some agents to invest in bitcoins through Bhardwaj and once they invested with his company, he duped them, police said. He was also reportedly behind other BTC ventures like GBMiners, MCAP and GB21.
The ED has registered a criminal case under the Prevention of Money Laundering Act against Bhardwaj and eight others. Those allegedly duped are from Mumbai, Pune, Nanded, Kolhapur and other places in the state.
While leaving the ED office late in the night, Kundra asserted that he wasn't involved with the scam.
"I was summoned as a witness. An inquiry is underway and I am cooperating. Amit Bhardwaj is an acquaintance.
KryptoMoney.com publishes latest news and updates about Bitcoin, Blockchain Technology ,Cryptocurrencies and upcoming ICO's.