ETHNews about the change in plan, he said:
"We're not with iota, we looked into it and decided to go a different route."
The Sirin Labs chief marketing officer, Nimrod May, explained the matter further:
 "At launch, we will be using the Ethereum blockchain. The Finney Phone will work through complete nodes that are hosted on Sirin Labs." 

"Our plan since the release of our whitepaper, has always been to migrate the SRN token and Sirin Labs ecosystem to a next-generation blockchain."
Interestingly, The Finney devices (smartphone and PC) will form an independent blockchain network i.e. the Sirin Labs will use a private Ethereum blockchain rather than the main chain. It will run on Sirin Labs' open source operating system Sirin OS. The OS is designed to offer support to the inherent blockchain applications in the likes of cryptocurrency wallet, encrypted communications, secure exchange access, and a peer-to-peer resource sharing ecosystem for payment and apps, supported by the SRN token. All in all the Finney devices are aimed at making it easier for people to use cryptocurrencies and related services.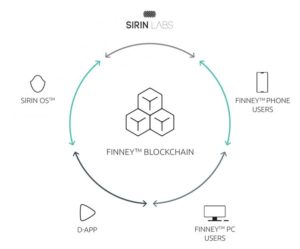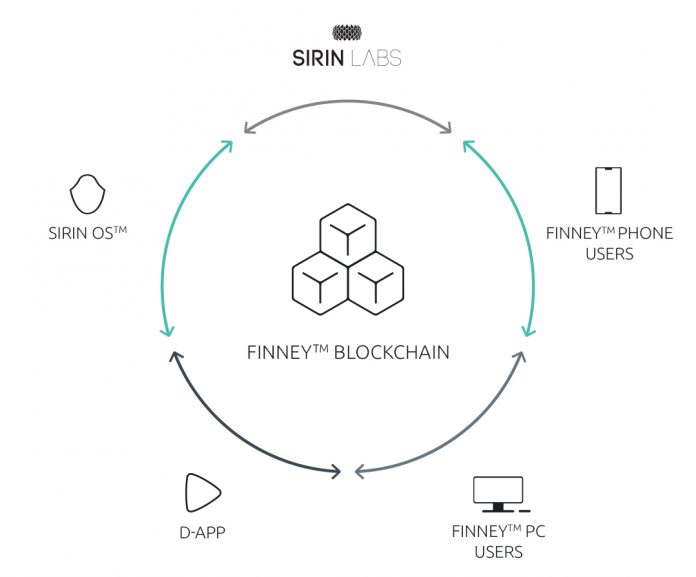 In April, Sirin labs collaborated with a subsidiary of Foxconn Technology Group, the world's largest electronics manufacturer, for the production the Finney smartphone. The Finney devices will be manufactured in Foxconn's facilities, while the development of the cold storage wallet hardware and the Sirin OS will be lead by Sirin Labs.
The Finney smartphones will retail at approximately US$1,000 and are slated to launch in November. Open for pre-order through the official Sirin Labs website more than 25,000 have been preordered so far. The company aims to ship from 100,000 to a few million units this year.
Most Recently, HTC announced the launch of Exodus, Blockchain Phone and stepped onto the blockchain bandwagon. The phone is expected to launch by the end of the year and will be a leading competitor for Finney devices. The competitor list also includes Zippie and Bitvault.
KryptoMoney.com publishes latest news and updates about Bitcoin, Blockchain Technology ,Cryptocurrencies and upcoming ICO's.