Slovenia Unveils World's First Bitcoin Monument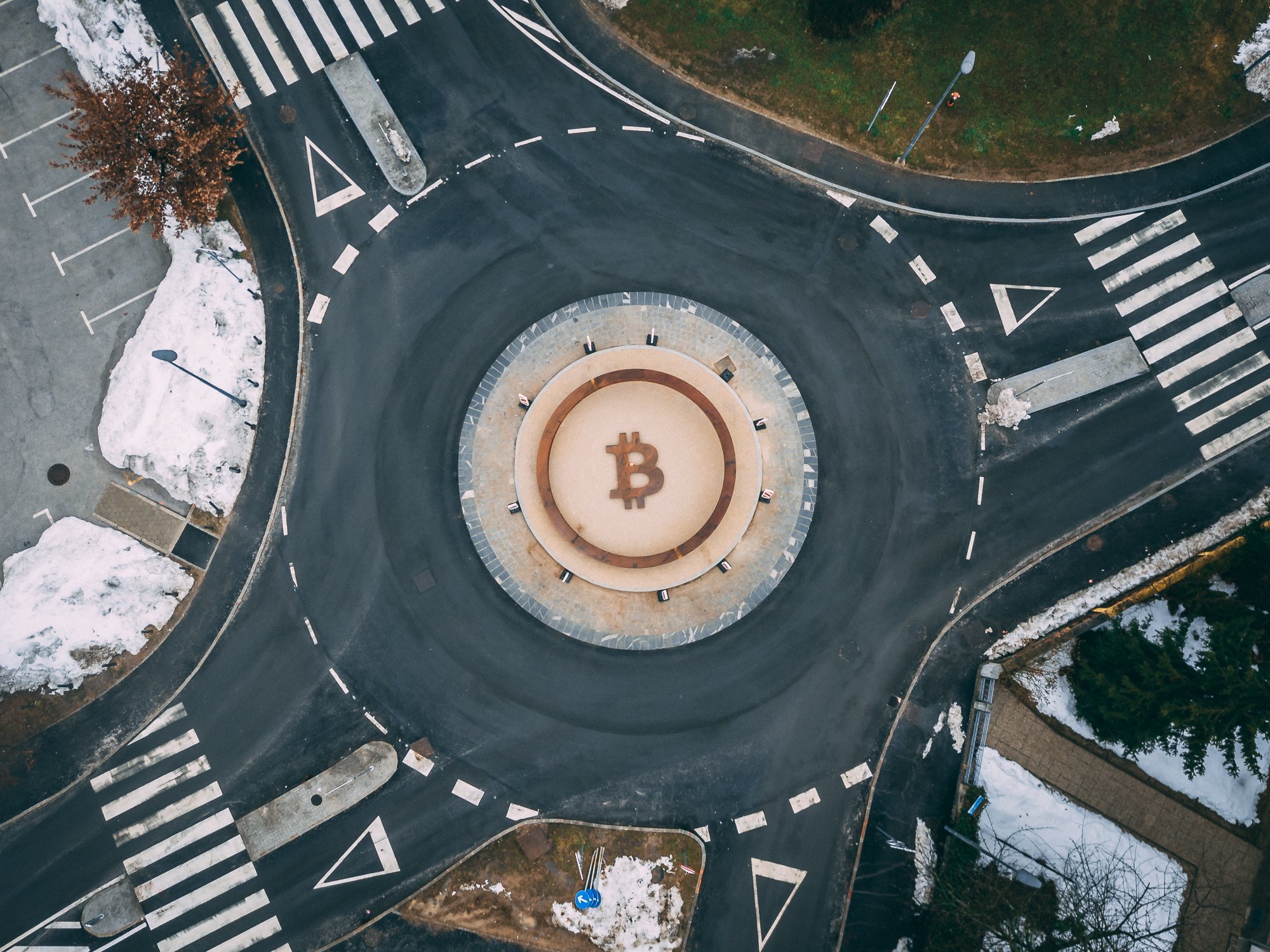 World's First Bitcoin Monument
World's first Bitcoin monument took center stage on Tuesday on a roundabout in Slovenia, by the city authorities in the country's fourth largest city, Kranj. The statue is in the shape of a Bitcoin logo. Slovenia, a country in Central Europe, is known for its mountains, ski resorts and lakes will now also be known for wordl's first Bitcoin Monument
The first #blockchain monument in the world will be uncovered tomorrow in Kranj, Slovenia. Sponsored by local @Bitstamp and @3fs. #bitcoin #crypto

via @jurepirc pic.twitter.com/OCOJwwpwBt

— Collin Crypto (@CollinCrypto) March 12, 2018
The metal construction created by Aleksander Fran?eškin and Selman ?orovi?, weighs three tonne with a diameter of about seven meters the circular metal sculpture. Slovenia has been ahead of their neighboring countries for several years in terms of cryptocurrency adoption. The cost for the Bitcoin monument was paid by the Slovenian-based tech design company 3fs and the Luxembourg-based Bitstamp.  BitStampt was founded way back in 2011 as a European alternative to the dominant Mt. Gox, still remains a firm supporter of the bitcoin, which is evident by the homage paid by building a Bitcoin Monument.
It's headed by CEO Nejc Kodri, a widely known member of the Bitcoin community, who co-founded the exchange in August 2011 with Damijan Merlak in his native Slovenia. Later, the BitStamp exchange moved its registration to the UK in April 2013 and then to Luxembourg in 2016.
 Kodri believes that Bitcoin is here to stay, and adds:
"Our goal is to provide reliable easy to use service for companies and individuals to exchange bitcoins."
 Some More Bitcoin Arts
While the city of Kranj may officially be the first city to have installed a Bitcoin monument, there have been incidents of Bitcoin art appearing in other parts of the world as well. In on one of Yekaterinburg's (Russia) riverside monuments, an unidentified person sprayed the bitcoin logo to show his praise towards the particular cryptocurrency. The concept of cryptocurrency-themed graffiti and artwork, in general, has been a seen as a trend in many other countries. In addition, there are some dedicated websites such as Crypoart, as well as brick-n-mortar where one can purchase everything from Bitcoin paintings, statues, and other cryptocurrency-themed works of art.
Prague Bitcoin Graffiti Art #HCPP17 @InstituteCrypto @Paralelni_polis pics via @ToneVays @WhalePanda @pamelawjd pic.twitter.com/GZKE62a5QZ

— Bitcoin Art Gallery (@btcArtGallery) October 7, 2017
KryptoMoney.com publishes latest news and updates about Bitcoin, Blockchain Technology ,Cryptocurrencies and upcoming ICO's.