South Korea observes new levels of Bitcoin (BTC) trading volumes on peer-to-peer (P2P) exchange LocalBitcoins as per the charts on BTC statistics service Coin Dance.
The data shows that bitcoin's weekly trading volumes rallied over the past two weeks, recording a new high of around 219 million South-Korean won ($185,000).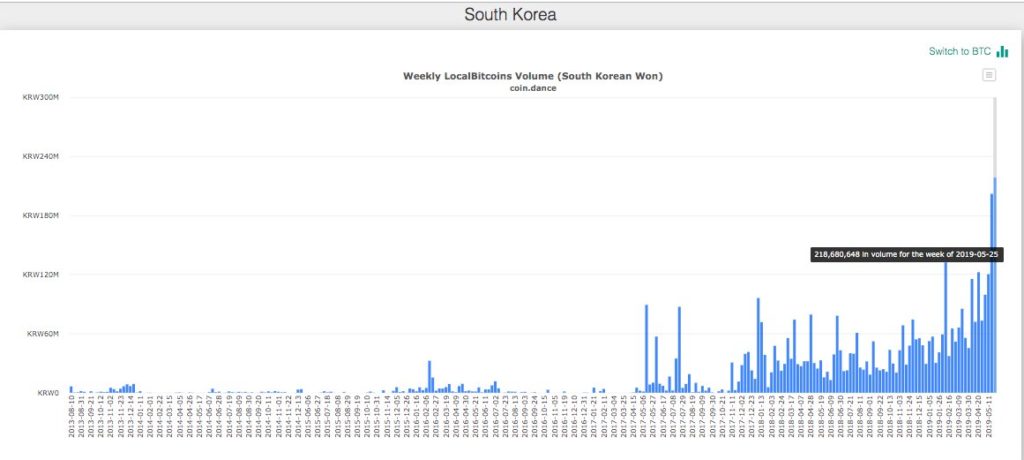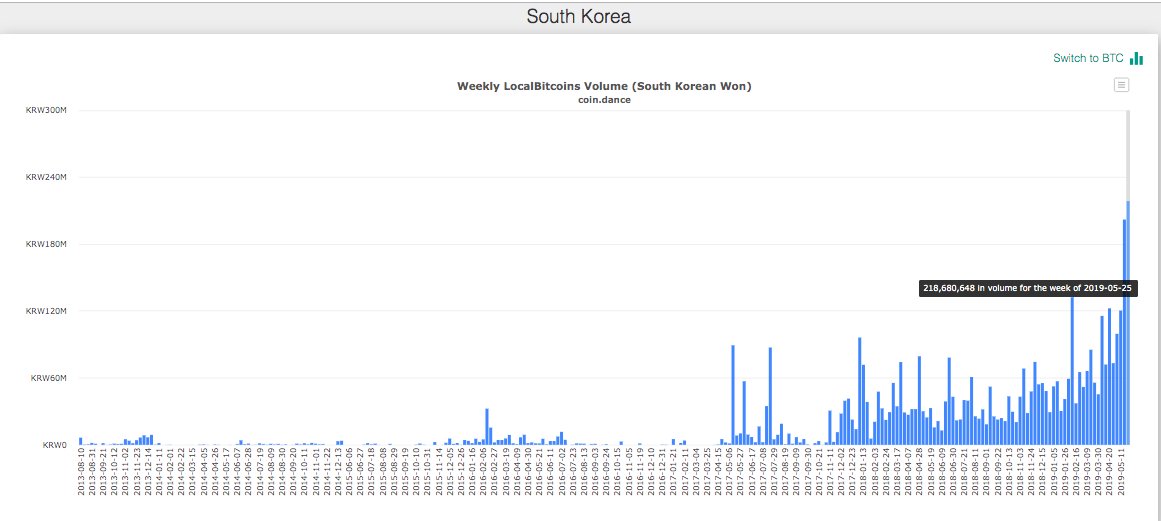 South Korea LocalBitcoins Weekly Trade Volumes in BTC as per Coin Dance
LocalBitcoins was founded in 2012 in Finland and offers over-the-counter trading of local currency for bitcoin, along with having a P2P trading platform. Their Finnish crypto trading platform is quite popular with Latin America, with Venezuela and Colombia accounting for over 85% of LocalBitcoins's trading volumes by February 2019.
The data from the Crypto analytics website Coinhills shows that South-Korean currency is amongst the most popular national currencies trading against bitcoin. The Korean Won records daily trading volumes against bitcoin of around 20,000 BTC ($173 million), the third largest national currency traded versus BTC after the U.S. dollar and the Japanese yen.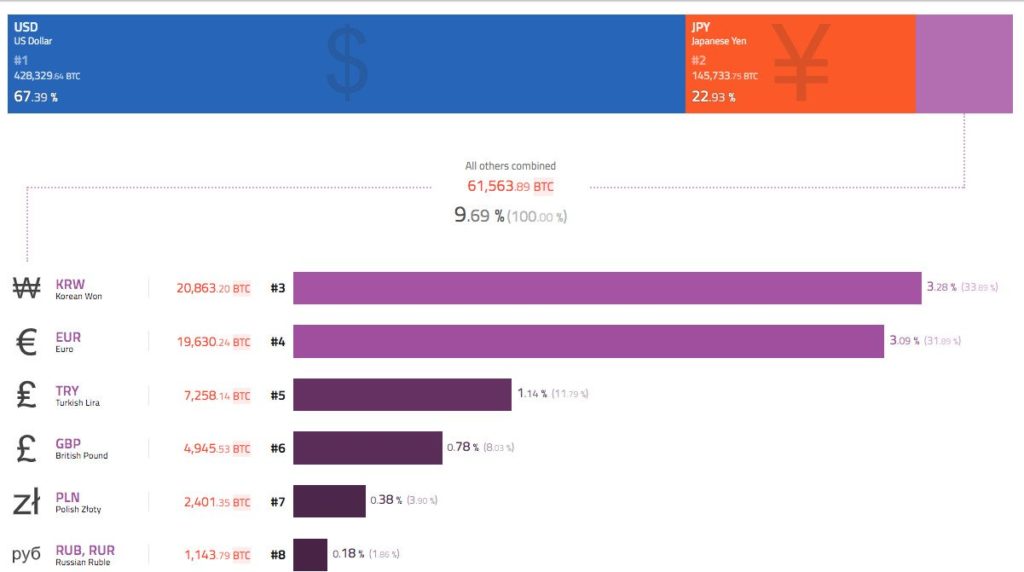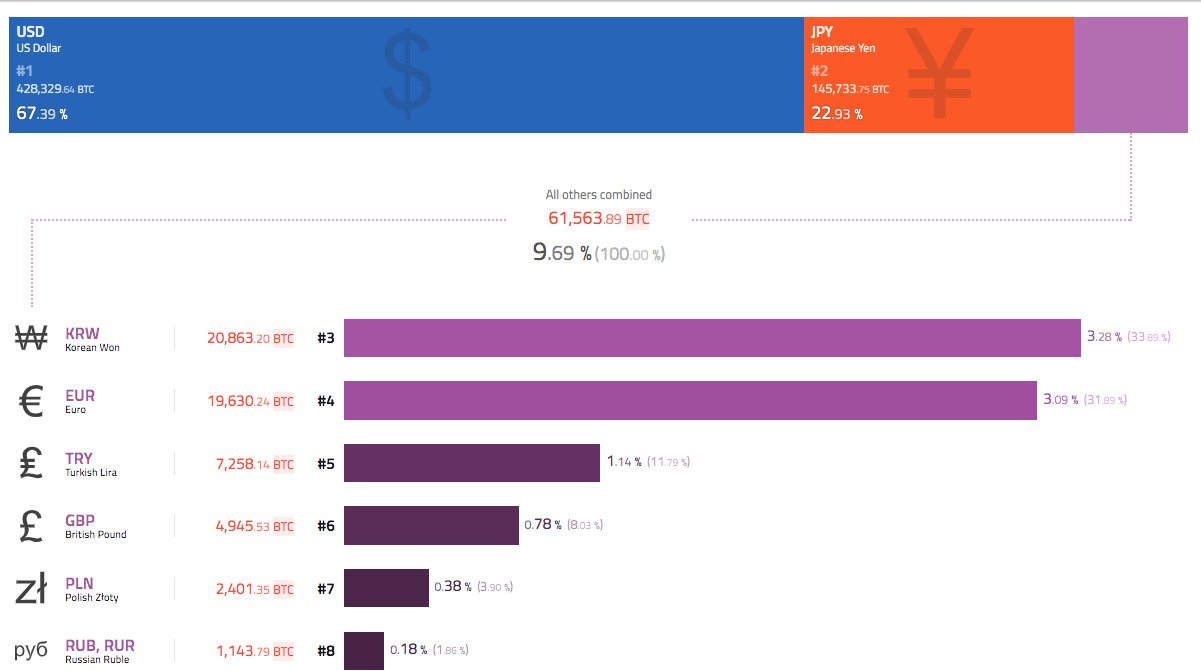 Top 8 national currencies traded against bitcoin as per Coinhills
Quite contradictory to this scenario, Coinnest a major South Korean crypto exchange started closing its services in mid-April, owing to the extended 2018 bear market. However, despite the bear scenario, a survey suggested that the number of South Koreans buying cryptocurrency with fiat money substantially increased in 2018.