Spacebit – Democratising Access To Space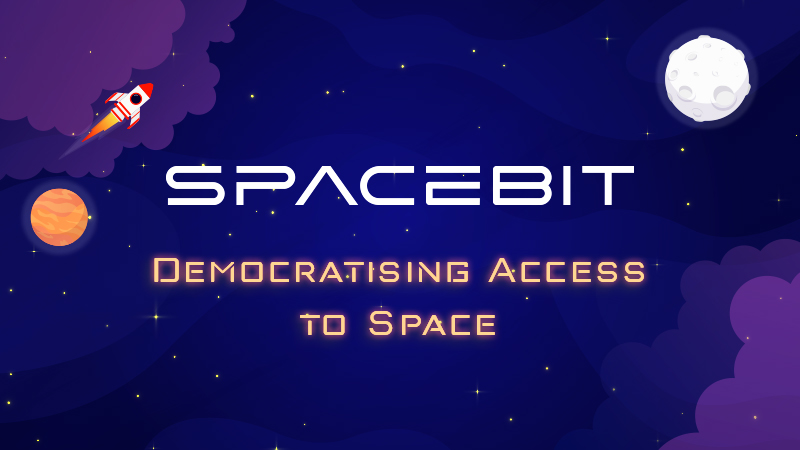 Spacebit – Space Exploration And Blockchain Technology
Space exploration has always been a privilege generally reserved for government programs and leading conglomerates. The general population has never been able to participate and benefit from these missions. However, owing in rocket and space travel technology, the cost of space exploration projects has been considerably reduced. Innovations in blockchain technology can also be adopted in order to simplify and streamline the complex processes necessary for space exploration. Introducing Spacebit – Democratizing Space Explorations.
Leveraging Blockchain Technology to Reinforce and Promote the Space Industry
Blockchain technology can effectively distribute cryptographically secure digital information to generate a self-sufficient record system suitable for executing transactions, managing supply chains, and digital rights. These unique features enable data storage in a distributed and secure manner. This prolific technology could optimize a spacecraft's ability to better facilitate communication, positioning, and timing. Additionally, it also provides space start-ups with a reinvigorated method of raising and acquiring funds. This could help in mitigating the slow and complicated processes of governmental bureaucracy and thereby encourages innovation in the space industry.
Spacebit – A Decentralized Approach to Execute Space Missions
Spacebit is an innovative decentralized space company that is backed by internationally recognised professionals. The company works with an objective to democratize space access by effectively tokenizing commercial space missions. This decentralization allows individuals to directly participate in various space programs and garner optimal benefits from them.
LinkX – A Powerful Data Ledger Technology (DLT)
Spacebit collaborated with Goonhilly Satellite Earth Station to develop a decentralized ground station scheduling system that will be launched in the coming months. As of now, the system is in the beta testing phase on the EOS.IO platform. With this system, the platform envisions to create an efficient model that provides access to low-Earth and deep space communication. The interactive models have been developed to lower the entry barrier, open new commercial opportunities, promote dialogue between various industries including commerce, academia and finance, and government.
Easy and Seamless Data Transfer
LinkX also works to optimize the data transfer from and to the Earth by developing services that enable ground stations to evaluate, organize, and tokenize activities and calculate idle time via a dedicated scheduling platform. Subsequently, the customer will be able to optimize and maintain their schedule based on their requirements such as budget, orbit, bandwidth, uplink/downlink time, etc. This will further help users to overcome downtime, bottlenecks, double booking and enable seamless automation across systems in a flexible and practical manner. Spacebit is also planning to invest in IOTA architecture, which will be utilized for particular space-related applications like an IoT network of various space vehicles by employing Qubic for AI.
Democratizing Space Explorations
Spacebit is a global space company that encompasses a team of renowned space blockchain pioneers who work together to democratize access to space by seamlessly tokenizing commercial space missions across the Earth, Moon and beyond. It is furnishing the space industry with unique economic models around space communication and allowing companies and individuals to shape the future of space economy. With its streamlined and innovative approach, Spacebit is transforming the future of space exploration.
Know more about Spacebit on https://spacebit.com/
Spacebit Facebook : https://www.facebook.com/spacebit1/
Spacebit Twitter : https://twitter.com/bit_space
Spacebit Telegram : https://t.me/SpacebitENG