For almost two years, 2nd top crypto asset by market cap had been on a downward trend. However, in the past few weeks, Ethereum's recent price activity had brought it under keen attention. A renowned crypto analyst on twitter and trader, Galaxy who has been monitoring the crypto asset with keen attention noted that the bulls are taking hold of the Ethereum market. This concurs with the fact that the cryptocurrency market has been on the verge of a steep recovery in the last 50 days.
Ethereum's recent rally from its low level formed last year December at $ 120 to a high of $ 230 recent price level, found support at the stated low and remains at the time of this report.
Galaxy noted that this rally in ETH price resulted in a key technical indicator printing a reversal candle flipping from bears to bulls. The crypto trader believes that this ongoing uptrend may continue into the long-term which will buoy the crypto asset by up to 400%.
Galaxy made his predictions based on the intelligence of the MACD (Moving Average Convergence Divergence) indicator, just as the name implies records momentum which is used to predict an asset's latest trend.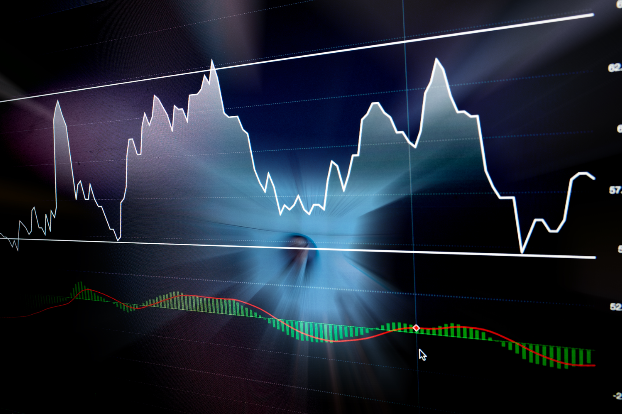 Indicator Signals Build-Up of Ethereum Bulls
Galaxy, in a recent tweet, noted that the Moving Average Convergence Divergence (MACD) for Ethereum's monthly chart in January which blinked green recently has printed another green signal for February signaling a reversal in trend from bearish to bullish.
The MACD indicator is showing that there is a buildup of Ethereum bulls on the one-month chart signaling a bullish trend for the crypto asset. This marks the first time in almost two years it did so, the last being October 2017.
Galaxy noted that the last time this happened, the 2nd top crypto asset had a run that pushed it from $ 300 to a high level of $1,440, which is a 400% increase within a six month range.
And going by historical antecedents, ETH price might reach up to $1,056 by March or April 2020, Galaxy stated.
Although there are no absolutes in this kind of Scenario, Galaxy, however, gives a possible price range in a previous analysis stating that Ethereum may surge by 284% to hit $ 850 price by July or August.
Nevertheless, it may sound absurd, in his previous analysis, he forecasted that Ethereum weekly RSI will break key resistance, reversing a two-year key downtrend which came true and he also predicted a horizontal resistance line above $322 which is still in view.
He believes that with Ethereum's recent advance in its DeFi ecosystem and also the move to alter the Blockchain to 2.0, it may reach the aforementioned price even before the predetermined date.
Image Credit: Shutterstock