Altcoins which refer to alternative cryptocurrencies apart from Bitcoin has witnessed a remarkable performance in the year. After Bitcoin's halving event, the largest cryptocurrency by market cap was held within a consolidation bout which lasted for months. This period of BTC consolidation gave the majority of Altcoins ample opportunity for growth, causing a majority of these assets to easily outperform Bitcoin.

For example, Chainlink is up by more than 700% since the year's start, while Ethereum is up 220% but BTC has barely gained 70%.

Yearn.finance recently flipped Bitcoin price to trade at nearly $40,000 high.

As a result of this, Bitcoin dominance fell beneath a year low at 57.3%. Meanwhile, DeFi kept on eating Bitcoin's lunch as seen in the total locked-in value recently hitting the $9 billion mark.

This has prompted many to question what will be the fate of Bitcoin as 'king coin'. An analyst opined that this current Altcoin bull trend may cause Bitcoin to lose its most treasured position to an Altcoin, predicting that this ongoing Altcoin bull trend will surpass that which was seen during the crypto bull market of 2015 to early-2018.

Bitcoin is presently trading at $11,700 gaining 1%.
Bitcoin's Stay As 'King Coin', What Traders and Analysts Think
A well-known venture capitalist maintains that the trend of Altcoins eating Bitcoin's lunch may persist for a while.

Kelvin "Spartan Black" Koh of The Spartan Group is saying that Bitcoin's market dominance may likely fall further beneath its all-time low of 33%.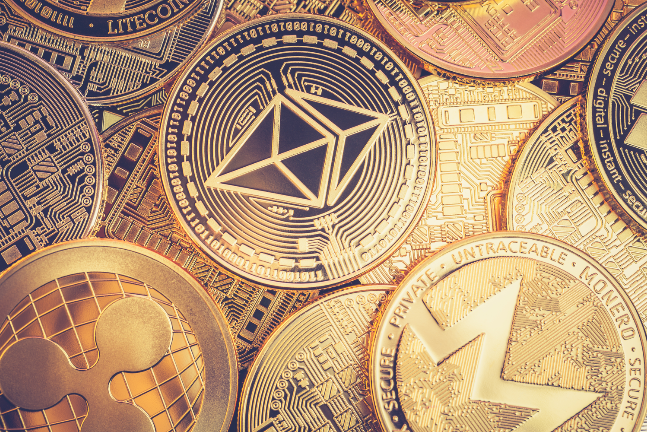 Nikita Zhavoronkov of Blockchair thinks that BTC will lose its position as 'king coin' to an Altcoin citing that Bitcoin lacks some "cool features" which users desire to be integrated, like privacy technologies and smart contracts. He is betting on Ethereum taking over BTC lead, this he said:
"In order to overthrow Bitcoin, Ethereum needs to grow just 6x compared to Bitcoin. Not at all an impossible scenario (we're in crypto, remember?). What happens if Ethereum switches to PoS, scales, and becomes #1?"
The Synthetix founder, Kain Warwick, stated that there is a likelihood that Bitcoin may not even rally much this time. This is in contrast to the sentiment that BTC will most likely outperform Altcoins as voiced by Peter Brandt, Raoul Pal, and the Winklevoss Twins, whose wild prediction says that the price of Bitcoin will one day hit $500,000 per coin.

The Synthetix founder stated that this may be so since funds flowing into Bitcoin doesn't sit in it, but is instead shared and held by Stablecoins. On-chain flows indicate that these Stablecoins are increasingly being pumped into DeFi to earn yield or to be traded into Altcoins.

Not everyone accepts this school of thought even amongst Altcoin enthusiasts stating that the macro patterns favor BTC's long term profitability. However, the extent of Bitcoin's rally is still a subject of discussion amidst various parts of the crypto industry.
Image Credit: Shutterstock