Tim Draper : Bitcoin Price to Soar Up To $250,000 by 2022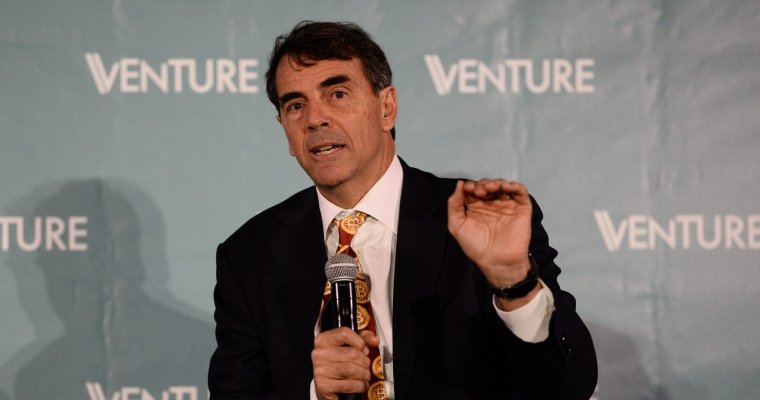 It was only last week in support of Bitcoin when Tim Draper made a comment that Bitcoin should be replacing the Indian Rupee. Now, Venture capitalist is in news again as he predicts bitcoin price will multiply by 30 times within four years.
The founder of Draper Fisher Jurvetson wrote on Twitter about Bitcoin price,
"Serious winds (of change) at our block (chain) party last night, I predicted $250k in 2022"
The investor, who led investments in Skype, Tesla, Twitter, and SpaceX, is known to have purchased $30,000 worth of Bitcoin from the U.S. government in 2014. Those funds fell into government hands after an exchange that heavily used the cryptocurrency, Silk Road, was shuttered.
Also read : Bitcoin Price To Touch $91,000 In 2 years – Says Fundstrat's Tom Lee
Bitcoin price traded near $8,100 on Friday afternoon, up more than 18 percent for the week, according to Coinbase. Bitcoin price suddenly shot 17 percent higher Thursday morning. Many traders attributed the spike to investors covering their shorts, or buying back into the market after betting against bitcoin.
"Believe it. It's going to happen, they going to think you're crazy. It's gonna be awesome," Draper told the enthusiastic onlookers.
This news is not just a respite for all Bitcoin customers, but for the new cryptocurrency experts who have been trying to invest in Bitcoin, since now is the most favorable time.
****Update 13th June 2018:
In an exclusive interview with TheStreet, Draper gave more explanations as to why Bitcoin price will reach $250,000. On being asked about the astate of cryptocurrencies and their price, from as asset point of view, Draper said
"I have a whole bunch of Bitcoin and a whole bunch of other cryptocurrencies, and when I look at my fiat currencies all I am thinking is, is this enough to live off of in the next four to five years, because what I really want is for everything to move over to Bitcoin and other Cryptocurrencies. I'm not really interested in holding fiat, because it loses value over time."

"I have no interest in selling my Bitcoin. What would I sell it into anyway? Moving from crypto to fiat is like trading shells for gold. It is reverting to the past. I'm thinking long term I'll use it, spend it, invest it, or just keep it."


"Price-wise, we'll continue to see Bitcoin move higher. I've revised my estimate up to $250,000 four years out, so we'll see Bitcoin trade around the $250,000 mark in 2022."