There are around 1500 cryptocurrencies available in the market as of writing this article. But Bitcoin remains the most popular out of it as it is the granddaddy of all the cryptocurrencies. Due to it's popularity and being the first decentralized cryptocurrency,it remains on the top spot in the list of cryptocurrencies according to price as well as market cap. With increasing interest in Bitcoins and bitcoin mining activity,  bitcoin mining pools are also becoming popular among crypto enthusiasts.So here in this article, I have mentioned a "List of Best Bitcoin Mining Pool"
What is Bitcoin Mining?
Bitcoin Mining is a process of earning Bitcoins by validating and verifying the bitcoin transactions. These transactions verified by high end ASICS computer chips.
What is a Bitcoin Mining Pool?
In the modern days, the geeks (Bitcoin miners) combine their resources and share their hashing power. The rewards of this are split equally according to their individual contribution in terms of 'shares' towards solving a block.
The associates of the Bitcoin mining pool must present a valid proof of work for them to be awarded a 'share'. The origin of Bitcoin mining pools can be attributed to the increasing difficulty in mining to generate a block. For some, it could take even a few years to generate a block for themselves.
The only alternate solution was for miners to combine their resources to generate blocks quickly. This would enable them to receive a portion of bitcoin consistently instead of waiting years for it.
Best Bitcoin Mining Pool
Bitcoin is the new gold. The trend has shifted from mining for gold to bitcoin mining. The earlier ones required the use of heavy machinery to dig in and extract it from the depths of the earth surface. The latter one requires the use of computers to extract it.
Factors To Look Out For Before You Choose The Best Bitcoin Mining Pool
1. Reputation
One of the first factor to look before joining any Bitcoin mining pools is the "Reputation" of the pool. Making sure that you choose the pool which:
Gives rewards consistently on time,
Provide excellent service,
Takes responsibility for payments,
Provides technical support or any other assistance,
Does not have any bad reviews.
1. Size Of The Bitcoin Mining Pool
If you want regular payments, then you must pick a bigger pool. But the increase in pool size is inversely proportional to the amount of payment you will receive. As the payment is shared among a larger group. If you pick a smaller pool, the frequency of payouts reduces but the amount will increase. In the long term, the returns should even out.
2. Reward Methods Of the Bitcoin Mining Pool
Calculating your share of the bitcoins mined is a complex process for bitcoin mining pool. Many share calculation schemes have been invented to come up with the fairest method. The two most popular types are Pay-per-Share (PPS) and Double Geometric Method (DGM). Apart from these two, there are various other methods such as:
Bitcoin Pooled mining (BPM),
Capped Pay Per Share with Recent Backpay (CPPSRB),
Eligius,
Equalized Shared Maximum Pay Per Share (ESMPPS),
Pay Per Last N Shares (PPLNS),
Pay on Target (POT),
Proportional (PROP),
Recent Shared Maximum Pay Per Share (RSMPPS),
Score,
Shared Maximum Pay Per Share (SMPPS,
Triplemining
We have discussed all the reward methods in the end of the article. Keep on reading.
3. Profitability
Make sure that the Bitcoin Mining Pool you want to join has a good percentage of hashing power on the Bitcoin network. Good percentage of hashing power means good chances of high numbers of block mining which will fetch higher rewards.
4. Fees Of the Bitcoin Mining Pool
The fees of different mining pools can vary from 0% to 3%. Though you might not be able to see it when you register.
List of Best Mining Pool 
Antpool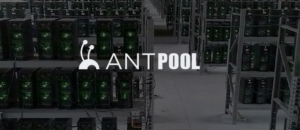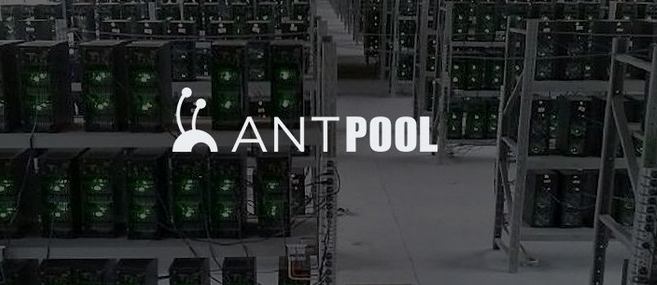 Operated by Bitmain Technologies, Antpool is the currently the largest Bitcoin mining pool. It is based in Beijing,China and has a network hash rate of 22%. A huge advantage of this pool is that you can choose your preferred reward mode between PPLNS that attracts 0% fees and PPS which attracts 2.5% fees. Antpool was set up to design new-age ASIC chips that were capable of bitcoin mining.
AntPool's pool hashrate currently stands at around 3600 Petahash/second (PH/s).
You can avail payments once a day if the amount is more than 0.001 bitcoin. The dashboard is user-friendly with all the details available. In terms of security, Antpool provides email alerts, wallet locks, and two-factor authentication.
Pros of Antpool Bitcoin Mining Pool
•    Choose your preferred reward mode
•    User-friendly interface
•    Great security options
Cons of Antpool Bitcoin Mining Pool
•    Small payouts owing to the large community
F2Pool

Another giant in terms of size is the F2Pool that was started in 2013. The Chinese Bitcoin mining pool has a network hash rate of 14% which makes it the second-largest in the world. It operates on a PPS reward method but takes a high fee of 4%.
Apart from Bitcoin, you can also mine Litecoin, Zcash, and Ethereum on F2Pool. You get an automatic payout daily provided you withdraw more than 0.001 BTC.  The language used on the interface is English which is quite easy to understand and use.
Pros of F2 Bitcoin Mining Pool
•    Mine LTC, ZEC, ETH, ETC, DASH, XMR, ZEC, SC along with BTC
•    High chances of regular payouts
•    Low threshold on payouts
Cons of F2 Bitcoin Mining Pool
•    High fee of 4% compared to other pools
BTCC 


One of the biggest and oldest cryptocurrency exchanges in China, BTCC has one of the largest mining pools all over the world. BTCC also offers Litecoin mining. Although the users may feel disappointed to see a fee of 4%. The minimum amount needed for payout is 0.001 BTC. The pool follows a PPS payout method. BTCC has a network hash rate of close to 11%.
Pros of BTCC Bitcoin Mining Pool
Great security features
Easy to use user-interface
Cons of BTCC Bitcoin Mining Pool
A high payout fee charged (4%).
Bitfury

Bitfury is a private mining pool and cannot be joined. The company makes all of its mining hardware on its own. Thus people who have their mining hardware at home cannot join it. Bitfury mines close to about 9% of all the blocks. We cannot make a comment on security or payouts of this pool. The company actually hates the word 'mining'. The company is headed up by Valery Vavilov who belongs to Latvia.

BW Pool


BW Pool control about 6% of the network hash rate. It has almost zero publicity in the English-speaking nations. Thus we cannot make a comment on it.
Cons of BW Bitcoin Mining pool
User-interface in Chinese. Difficult to join for English speakers to join.
Apart from the above list of Top 5 Bitcoin Mining pools, following cryptocurrency pools should also be considered.
Slush Pool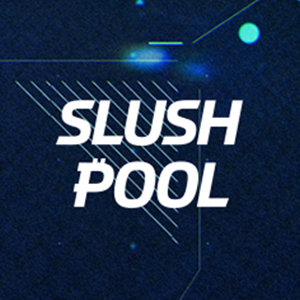 The first-ever mining pool to be launched was Slush Pool in the year 2010. They opened the doors for many other mining pools. It is based in the Czech Republic which is operated by Satoshi Labs. To discourage pool switching, Slush Pool follows a score-based system.
A fee of 2% is charged for every transaction. There is a threshold set for withdrawal and balances are sent when the limit is reached. Slush Pool maintains a network hash rate of over 7%. The dashboard is easy to use with all details mentioned. Slush Pool is not the largest but still one of the best pools available.
Pros of Slush Bitcoin Mining Pool
•    First ever Bitcoin mining pool;
•    Low risk of cheating due to score-based method
•    User-friendly dashboard
Cons of Slush Bitcoin Mining Pool
•    High transaction fee of 2%
Kano CKPool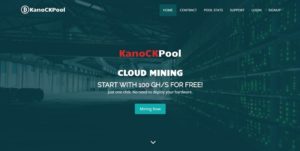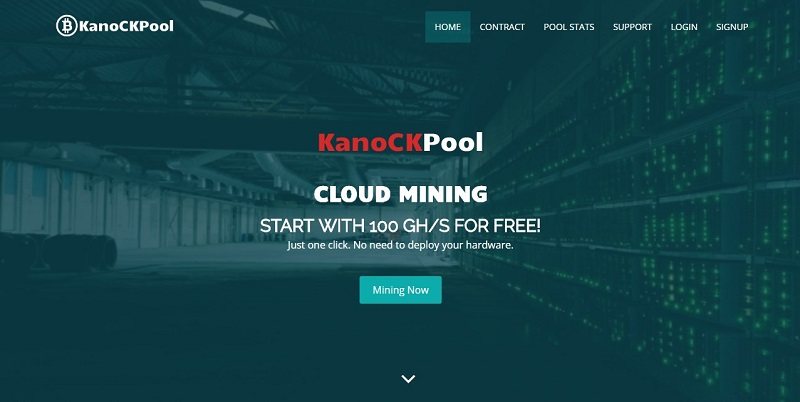 Founded in 2014, this medium-sized mining pool is known as Kano Pool. This pool operates on a PPLNS (Pay per Last N Share) reward method. It charges a transaction fee of 0.9%. The network hash rate might be low (3%) compared to others.
Kanoo Pool doesn't offer merged mining. No threshold on payouts. So you'll receive frequent small payments for your efforts. The pool is quite simple that requires updating its interface. It provides a two-factor authentication security to prevent your account.
Pros of Kano CK Pool
•    Regular payouts because of no thresholds
•    Good Support
•    Low fees compared to other mining pools
Cons of Kano Ck Pool
•    Not so user-friendly interface
Some More Bitcoin Mining Pool
BTC.COM
BTC.com is one of the largest bitcoin mining pool that produced the maximum number of bitcoin blocks after AntPool. The pools is operated by BTC.com. The pool was launched in September 2016, and is currently owned by Bitmain Technologies Ltd., the same Chinese firm that runs AntPool.
The Bitcoin Mining Pool of BTC.com supports full pay-per-share (FPPS) payout methodology.
BTC.TOP
Apart from Bitcoin Mining, BTC.TOP also offered option to mine Bitcoin Cash (BCC), in addition to Bitcoin in August 2017.The pool's hashrate hovers in the range of around 3100 Petahash/second (PH/s).
Bixin
Bixin is another bitcoin mining pool that is based in China. It is a public pool, but is useful for those who know and speak Chinese as the bitcoin mining pool is only in Chinese Language.
Network Hash Rate Of Various Bitcoin Mining Pools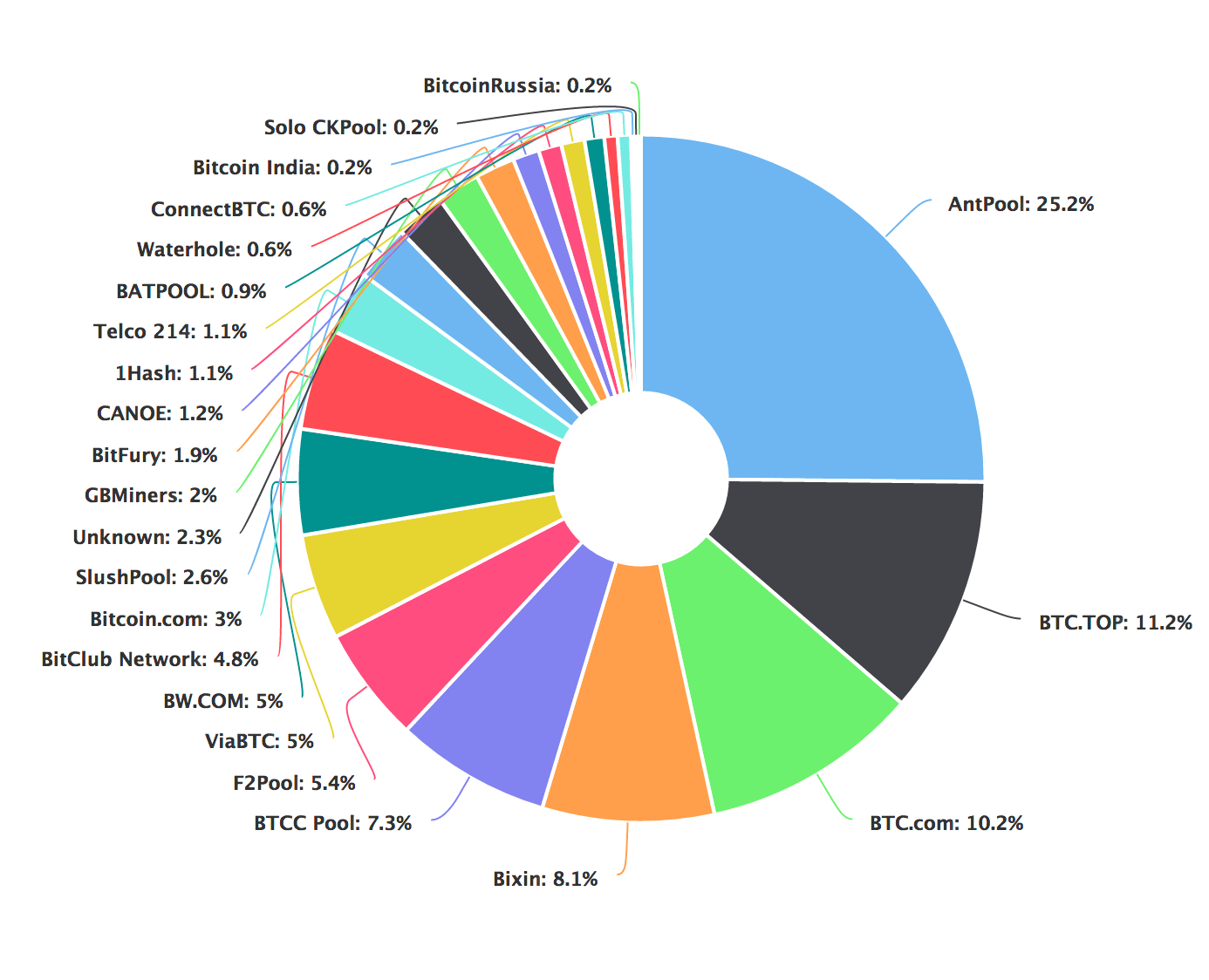 Source- Web
A rough estimate of the Bitcoin hash rate distribution can be seen in the graph above. The data is a little old but the proportions and trends have been more or less the same.
Antpool leads the way with the highest majority of network hash rate. It may have been reduced a bit but still is the market leader. Around 50% of the entire hash rate is concentrated around top 4 players- Antpool, F2Pool, BTCC Pool, and BitFury. All of these are located in China but have users from all over the world.
Home-mining is losing its charm and most of the users have shifted towards pool-based bitcoin mining. Previously US and European pools were among the top guns but Asian-based bitcoin mining pools have overtaken them. That is the reason for such great hash rates.
Some minor players like Slushpool, Kanoo CKPool, and Eligius must be watched out for. They are growing rapidly while providing great security to its miners.
Types of Bitcoin Wallets
In order to receive your payouts, you must own a bitcoin wallet. The wallet will store your rewards which you can then transfer it at your desire. Bitcoin wallets are of following types:
Online Wallets,Web Wallets,
Desktop Wallets,
Mobile Wallets,
Paper Wallets,
Cold Storage Hardware Wallets.
We have discussed some of the best Bitcoin Wallets from the above mentioned types of wallets in our earlier article.
Read Here: Best Bitcoin Wallets To Safely Store Your Bitcoins
Best Bitcoin Mining Software
A Bitcoin Mining Software is a program that connects Bitcoin Mining Hardware to a blockchain or a bitcoin mining pool (in case of pooled mining). The actual process of Bitcoin mining is handled by the mining hardware but special mining software is also needed to get connected to the Bitcoin blockchain network.
The Bitcoin Mining Software does the job of bringing the work to the miner and collecting the finished work from them and sending it back to the blockchain or mining pool.
Each type of bitcoin mining software differs in features from the other. Hence, you must choose that bitcoin mining software that fulfil your needs.Here is a "List of Best Bitcoin Mining Software" which can help you to make a wise decision while choosing the bitcoin mining software.
Different Types Of Payment Methods Of Bitcoin Mining Pool 
Bitcoin Pooled Mining (BPM)
The Bitcoin Pooled mining (BPM) method, also known as "Slush's pool", uses a system where older shares from the beginning of a block round are given less weight than more recent shares. This reduces the ability to cheat the mining pool system by switching pools during a round.
Capped Pay Per Share  (CPPSRB)
The Capped Pay Per Share with Recent Backpay uses a Maximum Pay Per Share (MPPS) method that will pay Bitcoin miners as much as possible using the income from finding blocks, but will never go bankrupt.
Double Geometric Method (DGM)
The Double Geometric Method (DGM) is a hybrid model which enables the bitcoin mining pool operator to absorb some percentage of the risk. The bitcoin mining pool operator then receives a certain part of payouts during short rounds and returns it during longer rounds to normalize payments.
ELIGIUS
Eligius method was designed by Luke Jr., creator of BFGMiner. Eligius uses the strengths of  Pay-Per-Share (PPS) and Bitcoin Pooled Mining (BPM) pools, as miners submit proofs-of-work to earn shares and the bitcoin mining pool pays out the rewards immediately.
When the block rewards are distributed, they are divided equally among all shares since the last valid block and the shares contributed to stale blocks are cycled into the next block's shares. Rewards are only paid out if a miner earns at least a pre-specified amount and if the amount owed is less than the pre-specifed amount, It will be rolled over to the next block until the limit is achieved. However, if a Bitcoin miner does not submit a share for over a period of a week, then the pool will send any remaining balance, regardless of its size.
Equalized Shared Maximum Pay Per Share (ESMPPS)
The Equalized Shared Maximum Pay Per Share (ESMPPS) is similar to Shared Maximum Pay Per Share (SMPPS), but distributes payments equally among all the miners in the Bitcoin mining pool
Pay-per Share (PPS)
For each share submitted by a user, a fixed amount is paid to him. The Pay-per-Share (PPS) method offers an instant and guaranteed payout for each share that is solved by the bitcoin miner.
Miners are paid out from the pools existing balance and can withdraw their payout immediately. PPS model allows for the least possible variance in payment for miners while also transferring much of the risk to the pool's operator.
Proportional (PROP)
The Proportional method offers a proportional distribution of the reward when a block is found amongst all workers, based off of the number of shares they have each found.The proportionality theorem applies here, the more shares a user finds, the more he gets paid
Pay Per Last N Shares (PPLNS)
Pay Per Last N Shares (PPLNS) method is same as Proportional (PROP) one except for the fact that instead of counting the number of shares in the round, it instead looks at the last N shares, no matter the boundaries of the round.
Pay On Target (POT)
The Pay on Target (POT) approach is a high variance PPS that pays out in accordance with the difficulty of work returned to the bitcoin mining pool by a miner, rather than the difficulty of work done by the pool itself.
Recent Shared Maximum Pay Per Share (RSMPP)
The Recent Shared Maximum Pay Per Share (RSMPPS) is also similar to Shared Maximum Pay Per Share (SMPPS) , but the system prioritizes the most recent Bitcoin Miners first.
SCORE
The SCORE based method uses a system whereby a proportional reward is distributed and weighed by the time the work was submitted. This process makes later shares worth more than earlier shares and scored by time, thus rewards are calculated in proportion to the scores and not shares submitted.Time is a factor here, along with the proportionality theorem. The more shares one submits in less time, the more he scores.
SMPPS
The Shared Maximum Pay Per Share (SMPPS) uses a similar approach to Pay-Per-Share (PPS) but never pays more than the Bitcoin mining pool has earned.
Triplemining
Triplemining brings together medium-sized pools with no fees and redistributes 1% of every block found, which allows your share to grow faster than any other Bitcoin mining pool approach. The administrators of these Bitcoin mining pools use some of the Bitcoins generated when a block is found to add to a jackpot that is triggered and paid out to the member of the pool who found the block. In this way, everyone in the pool has a better chance to make additional Bitcoins, regardless of their processing power.
Is Bitcoin Mining Profitable?
Those who got into Bitcoin mining in early days like 2011,2012 or even 2013 and 2014 are now millionaires. Some even billionaires. Why? At that time though Bitcoin price was nothing as compared to now, but the output was extremely huge. 50 Bitcoins and later 25 Bitcoins were produced in a 10 Minutes. Miners who holded those Bitcoins are now millionaires.
But now , the scenario has changed. Bitcoin mining involves huge costs as the competition as well as level of difficulty is also rising. But still, Bitcoin mining is profitable though the profits has reduced. If you are confused as in to buy bitcoins, or mine them, read out this article which can clear the picture – Bitcoin Mining Vs Buying Bitcoins, Which Is More Profitable?
As the Bitcoin mining isn't as lucrative as it was use to be, miners are now also exploring mining of other cryptocurrencies such as Litecoin (LTC), Bitcoin's younger brother. Here is a guide to Litecoin Mining – How To Mine Litecoin ? The Ultimate Guide To Litecoin Mining
Conclusion
This was all about the best Bitcoin Mining Pools which you ca join to start your journey of Bitcoin Mining . If you have any queries , let us know in the comments section below.
KryptoMoney.com publishes latest news and updates about Bitcoin, Blockchain Technology , Cryptocurrencies and upcoming ICO's.
Subscribe to our newsletters and join our Telegram Channel to stay updated.

Rohit Kukreja
Rohit Kukreja is a Commerce graduate with Financial Markets expertise involving Stocks, Forex, Futures & Options Market and now Bitcoins & Cryptocurrency Markets. Blockchain Enthusiast but not a techie, Rohit is an active member of various Blockchain & Crypto communities all over India.