Dapps or Decentralized Applications are basically a software application that has no central governing body or ownership. Being the major driving force of Ethereum network one can say that the future of the network and in turn the value of Ether depends on the rate at which dapps are adopted. Looking at the current dapp scene some experts predict that ether has edge over many rival cryptocurrencies in terms of growth potential.
Dapps has been creating quite a buzz in the blockchain circuit since its launch. One of the main reason is that it allows the community of users to dictate its pace rather than a governing body. Secondly and quite importantly, they are secured by blockchain technology and cannot be altered without the consensus of the network. The amalgamation of flexibility and reliability lends dapps the potential to revolutionize many established industries and practices.
If you believe in the future of dapps or are trying to figure out what the future might entail, here is a list of Top Ten Dapps that you should definitely know about.
List Of Top Ten Decentralized Applications (dApps)
IDEX dapp – Decentralized exchange (DEX)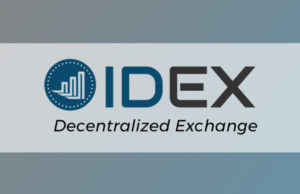 It offers a trade that isn't reliant on a central authority to store funds or enforce trades. A user can trade Ethereum tokens including Tron  directly with other users. What makes IDEX unique is that process transactions in real time, thus the user can trade continuously. Basically, IDEX uses a smart contract to process and enforce transactions, with the actual transactions taking place on the Ethereum network.
ForkDelta dapp –  Decentralized Exchange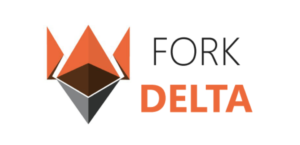 It enables users to exchange Ether and Ethereum-based tokens and claims to have the most 'ERC20' listings of any exchange. ith ERC20 being a technical standard used for the majority of smart contracts that issue new tokens. Unlike IDEX, ForkDelta doesn't process transactions in real time. It continues to use EtherDelta's smart contract and thus the fees from the platform still goes to EtherDelta.
CryptoKitties dapp – Digital cat game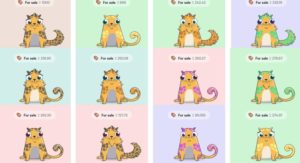 It enables users to collect and exchange digital cats via  smart contract. Ethereum blockchain is used to secure and track ownership of these collectibles. A 'genetic algorithm' allows the user to breed new kitties either by using cats from their collection or by paying a 'siring fee' to another user to breed with theirs. The kitties pose some or the other unique qualities and depending upon the uniqueness the user can sell or exchange the kitties worth a handsome price.
LocalEthereum dapp – MarketPlace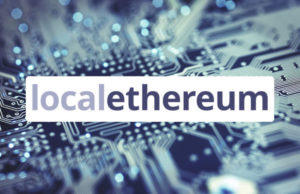 It is like a digital peer-to-peer marketplace that enables users to buy and sell ether and no other token is offered. The trades are processed by connecting the users through a smart contract. Mainstream methods of payment can be used such as PayPal, the ether is held in escrow until the transaction is confirmed.
Bancor dapp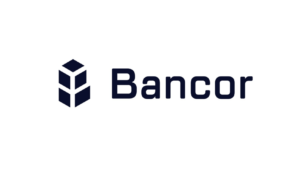 With its 'built-in liquidity,' feature it enables users to convert between any two tokens on the network, even when supply or demand for that particular token is limited. Bancor places each token in its own 'smart contract' and links it to 'connector tokens' within the network at a fixed ratio. This 'smart token' can now be bought or sold simply by converting between the connector token, thus maintaining the liquidity aspect of the token.
Kyber Network dapp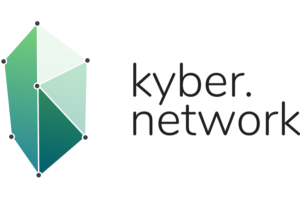 With it's immediate and seamless conversion between chosen tokens, Kyber Network enables users/consumers/businesses to accept payments in a wide range of tokens. Even if the buyer's chosen token is an obscure one, it is converted into the seller's preferred coin or vice-versa. It one of the key features is 'instant liquidity' like that of Bancor, instead of creating 'Smart Tokens,' Kyber achieves this by paying commissions to users who contribute their idle coins to a liquidity pool.
Kyber's flexibility could help the Ethereum network to grow as it gets easier for individuals, other dapps, vendors, payment gateways, and decentralized funds to accept thousands of different coins.
Decentraland dapp – Virtual reality world

A virtual reality world that runs on the Ethereum network. Users use a custom ether token called 'MANA', to buy and sell virtual land with the ownership deed securely recorded on the blockchain. What's interesting that it depends on the users how they monetize their property, form a normal hotel to an underwater one, from an educational workshop to anything that the user's imagination and tokens can build.
0x dapp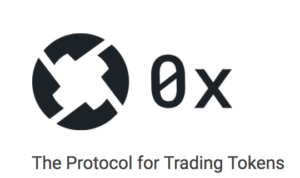 Pronounced as  'zero-ex', the dapp is an open-source software that is based on smart contracts and enables the users to create their own decentralized exchange. It offers a custom Ethereum token called ZRX, that is the transaction fee that the developer building on top of 0x can charge for their services.
For the most part, the transactions are settled via smart contracts and are processed only when it is time for them to be settled, on the Ethereum blockchain. 0x process transactions quicker than some other decentralized exchanges, much like IDEX.
WINGS DAO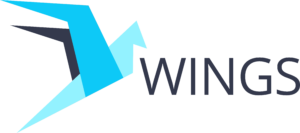 'DAO' stands for 'decentralised autonomous organization,'  essentially Wings is an organization that operates according to a set of fixed rules hard-coded via smart contracts. The users can create and crowdfund their own DAOs based on a set of audited standardized smart contracts.
A proposed DAO on the wing is firstly evaluated by the crowd for its viability and the funds it could raise via a crowdfunding round. The user needs to deposit some of their WINGS tokens to make such a forecast. If enough users think that the project is viable, the Dao moves to the funding stage wherein the users who made accurate forecasts are rewarded.
Etheroll dapp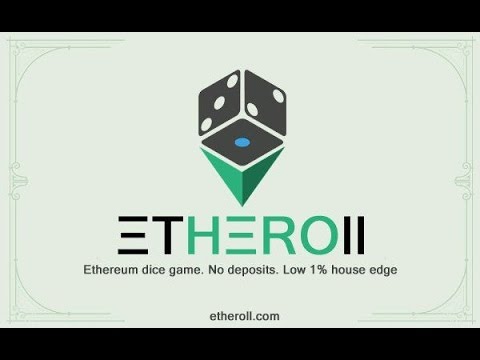 A virtual casino on the Ethereum network that offers the user the chance to role a set of virtual dice to win ether. From a range of one to 98%, the user decides their chance of winning and stakes an amount of their choosing. The algorithm then calculates the potential rewards as per the risk being taken by the user. Powered by a smart contract, the casino is said to be 'provably fair,' as the user can check the codes for the smart contract themselves.
While a range of dapps has been evolving great traffic but there is still the issue of scalability; whether the network will be able to process more than 20 transactions a second in the future. Thus the price of ether fluctuates in response to any major news like a network slowdown or a multinational corporation launching a dapp.
Get latest cryptocurrency news and updates on KryptoMoney.com