Ever since the price of Bitcoin and other cryptocurrencies have increased drastically, the issue of securing and protecting your cryptocurrencies has become been more critical then ever. With rising prices, phishing attacks, hack attempts and other ways of stealing cryptocurrencies have also gone higher. We know that we should always keep our cryptocurrencies and Bitcoins in safe wallets such as "Hardware Wallets" if we aim to HODL Long. But with numerous options available, we have chosen some of the best available in the market and today we will differentiate and discuss Trezor Vs Ledger Nano S, Which Is The Best Cryptocurrency Hardware Wallet?
Although, there are various types of cryptocurrency wallets as mentioned below, but they all have their pros and cons:
Web wallets (not very secure),
Desktop wallets (a bit more secure but still not great)
Paper wallets (not very practical)
Cold Storage Hardware Wallets. ( recommended)
We have discussed in detail about the above mentioned types of cryptocurrency wallets in our article – How To Protect Your Cryptocurrencies ? I suggest you to read the article if your are a newbie in the crypto world.
[toc]
Trezor VS Ledger Nano S – Which is the best Cryptocurrency Hardware Wallet?
Before comparing Trezor Vs Ledger,  the two most common cryptocurrency hardware wallet, let us understand quickly what exactly is the meaning of cryptocurrency hardware wallet.
What is Cryptocurrency Hardware Wallet? What is Cryptocurrency Cold Storage Wallet?
Crytocurrency hardware wallets or also know as cold storage wallets are much more secure than traditional software wallets. A Cryptocurrency Hardware wallet is a physical device like a USB Pendrive which stores the private keys on the device itself instead of on any computer. Since, the private keys are stored in an offline physical device, thus the risk of getting hacked is completely minimized.
A Hot storage wallet is a wallet in which you store your cryptocurrency in a device which is directly connected to the internet.Cryptocurrency hardware wallets are also know as cold storage wallets, since they are not connected to internet.
At any point of time, if you need to transact with your cryptocurrencies stored in the physical hardware wallets, you need to just connect it to a computer or laptop, login to your account, make a transaction and then safely disconnect and remove the hardware wallet from computer.
Currently, TREZOR and LEDGER NANO are the most sought after cryptocurrency hardware wallets to safely store your cryptocurrencies.
Trezor Vs Ledger Nano S : Basic Difference
While both of the cryptocurrency hardware wallets are the best available options in the market, Trezor is the first widely spread Cryptocurrency hardware wallet and Ledger Nano is the most popular cryptocurrency hardware wallet due to it's sleek design and other features and characterstics.
TREZOR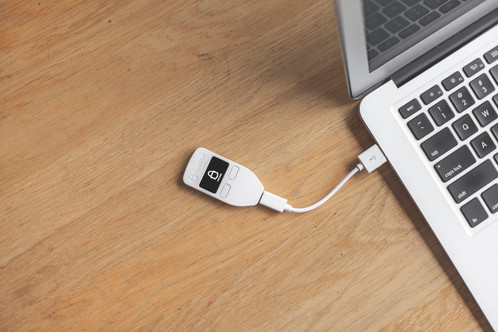 As mentioned above as well, Trezor is one of the oldest cryptocurrency hardware wallet.The company behind TREZOR, Satoshi Labs, was the first to bring to market a bitcoin hardware wallet. They also created Slush Pool and CoinMap.org, and as such they are well trusted and respected. The TREZOR Hardware wallet offers the greatest third party integrations, and it has been a trusted and solid product since 2014.  Trezor Hardware Wallet is available in 3 colors :
Ledger NANO S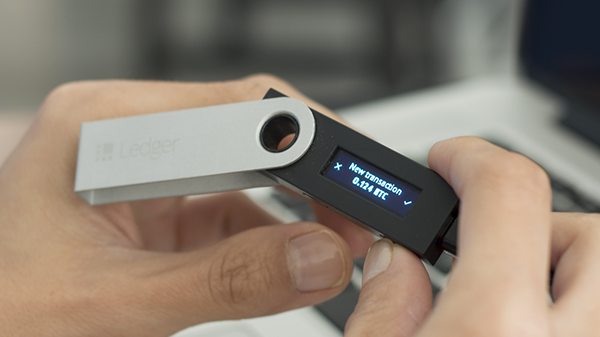 Ledger is a cryptocurrency hardware wallet that comes in the shape of a USB Pendrive/ flasdrive. It's stylish designs along with extreme safety features makes it a perfect cryptocurrency hardware wallet to safely store and transact your cryptocurrencies. Ledger is compatible with any modern-day computer.
Ledger has been around since late 2014, and their first product was the Ledger Nano. Today they have a small selection of products with varying price points. The company is widely respected for the security of their products. Available in 3 colors :
Trezor Vs Ledger NANO S : Price 
| Price | TREZOR | LEDGER NANO |
| --- | --- | --- |
| | €89 | €79 |
Trezor Vs Ledger NANO S : List of Cryptocurrencies Supported
| Cryptocurrency/Tokens | Trezor | Ledger NANO |
| --- | --- | --- |
| Bitcoin (BTC) | YES | YES |
| Bitcoin Cash (BCH) | YES | YES |
| Bitcoin Gold (BTG) | YES | YES |
| Ethereum | YES | YES |
| Ethereum Classic (ETC) | YES | YES |
| Litecoin (LTC) | YES | YES |
| DASH (DASH) | YES | YES |
| ZCash (ZEC) | YES | YES |
| All ERC 20 Tokens | YES | YES |
| Expanse (EXP) | YES | YES |
| UBIQ (UBQ) | YES | YES |
| NEM (XEM) | YES | YES |
| NameCoin (NMC) | YES | YES |
| DogeCoin (DOGE) | YES | YES |
| Ripple (XRP) | NO | YES |
| Startis (STRAT) | NO | YES |
| Komodo (KMD) | NO | YES |
| Ark (ARK) | NO | YES |
| Vertcoin (VTC) | NO | YES |
| Viacoin (VIA) | NO | YES |
| Neo (NEO) | NO | YES |
| StealthCoin (XST) | NO | YES |
| Stellar (XLR/XLM) | NO | YES |
| Hcash (HSR) | NO | YES |
| Digibyte (DGB) | NO | YES |
| Qtum (QTUM) | NO | YES |
| Pivx (PIVX) | NO | YES |
Trezor Vs Ledger NANO S : What's All In The Packaging Box ?
Following are some of the things and accessories that you will find in your cryptocurrency hardware wallet box:
Trezor
The Trezor cryptocurrency hardware wallet comes in a square box with safety seal on. If you find safety seal broken, then you should immediately return it to. In the box,you will find:
Trezor Device,
USB Cable ( to connect the trezor hardware wallet device to your computer),
Instruction Maual,
2 recovery seed cards,
Strap to hand Trezor device,
And some Trezor Brand stickers.
Ledger Nano S
The Ledger cryptocurrency hardware wallet box contains:
Ledger Device,
USB Cable ( to connect your Ledger cryptocurrency hardware wallet device to your computer),
Instruction Maual,
Recovery Seed Cards,
Keychain and Lanyard for safely carrying the Ledger Device.
Trezor Vs Ledger NANO S: How to set up?
Setting up Trezor and Ledger is really simple and does not requires any technical expertise. I have picked out the best videos which will explain you how to set up your cryptocurrency wallet.
Setting Up Trezor Hardware Wallet
Setting Up Ledger NANO S Hardware Wallet
Trezor Vs Ledger NANO S : How to make Cryptocurrency Transaction
Sending your cryptocurrencies such as Bitcoins to and from a crypotcurrency hardware wallet is pretty simple and straightforward. Here are the video demonstrations again, to easily understand how to make a cryptocurrency transaction from a cryptocurrency hardware wallet.
Trezor
Ledger NANO S
Trezor Vs Ledger NANO S : Privacy and security
TREZOR
Trezor has a nice scheme of how to enter a PIN via the computer/mobile without exposing it – It shows 1-9 in a randomized 3×3 matrix, and you click on a blind matrix on your managing device to indicate the 4-8 digits. This exposes duplicate (and also non-duplicate) digits in your PIN. Therefore, the security impact is not too high, but it weakens what one could get from a n digit PIN. Also if you use a BIP39 passphrase, you enter this on the controlling device, leaving it vulnerable to keyloggers. The threat model has to be pretty complex, attacking you on various channels – compromise your controlling device to steal your passphrase, steal your PIN or seed via completely other channels. But either way, a compromised controlling device reveals a huge part of your security.
LEDGER NANO S
 The Ledger Nano S cryptocurrency hardware wallet allows all those information to be entered on device directly via a 2-button interface. This is not quick or overly easy, but considered more secure. One button increases a digit, the other one decreases it, both pressed at once confirm a digit for PIN entry. With the latest firmware the starting point of the first 4 digits can be set to random, so observing your sequence of keypresses will not reveal your PIN. Sadly this is not possible for any digits beyond #4 your might use, and also not for BIP39 passphrase entry.
Trezor VS Ledger NANO S : Customer Support
Trezor
The customer support at Trezor's is equally competitive with one at Ledger's. You can find similar information on the official website. In addition, Trezor also sends in support on Twitter.
Ledger Nano S
The primary customer support you will find here would be at the Ledger's official website. You can most of the helpful bits from :
FAQs
User guides
Information and troubleshooting support.
There's also a forum to raise your queries which are responded to within a few hours by active customers and staff.
Conclusion – Trezor Vs Ledger NANO S: Who is the winner?
The Ledger nano s is slightly more secure, but the Trezor is way easier to handle and thus might prevent bad user routine like overly simple passwords – both devices give very high levels of security. The Ledger Nano S is the cheaper wallet. Then, there are the physical aspects, namely the form factor and materials, and this should mainly depend on how you'll use the device and your individual preference. The Ledger Nano S and the TREZOR are perfect for those who plan to travel a lot and carry the device with you at all times, however Ledger Nano S is way more easy to carry than Trezor.
You should go with the TREZOR if you are an ardent proponent of open-source development. On the other hand, if you want a durable device, you should go with Nano S.
Apart from Trezor and Ledger Nano S, there are more cryptocurrency hardware wallets like Keepkey, Bitox. We have discussed all four of them in the list of top best bitcoin hardware wallets.
KryptoMoney.com publishes latest news and updates about Bitcoin, Blockchain Technology ,Cryptocurrencies and upcoming ICO's.

Rohit Kukreja
Rohit Kukreja is a Commerce graduate with Financial Markets expertise involving Stocks, Forex, Futures & Options Market and now Bitcoins & Cryptocurrency Markets. Blockchain Enthusiast but not a techie, Rohit is an active member of various Blockchain & Crypto communities all over India.