With the United States being one of the 29 countries to be blocked by Binance DEX from September, Crypto enthusiasts in the country will not be able to trade many cryptocurrencies, as per a report by CryptoPotato published on June 14.
The conclusion is drawn from the following table, illustrating the cryptocurrencies that will still be available for U.S.-based traders after Binance discontinues its U.S. service: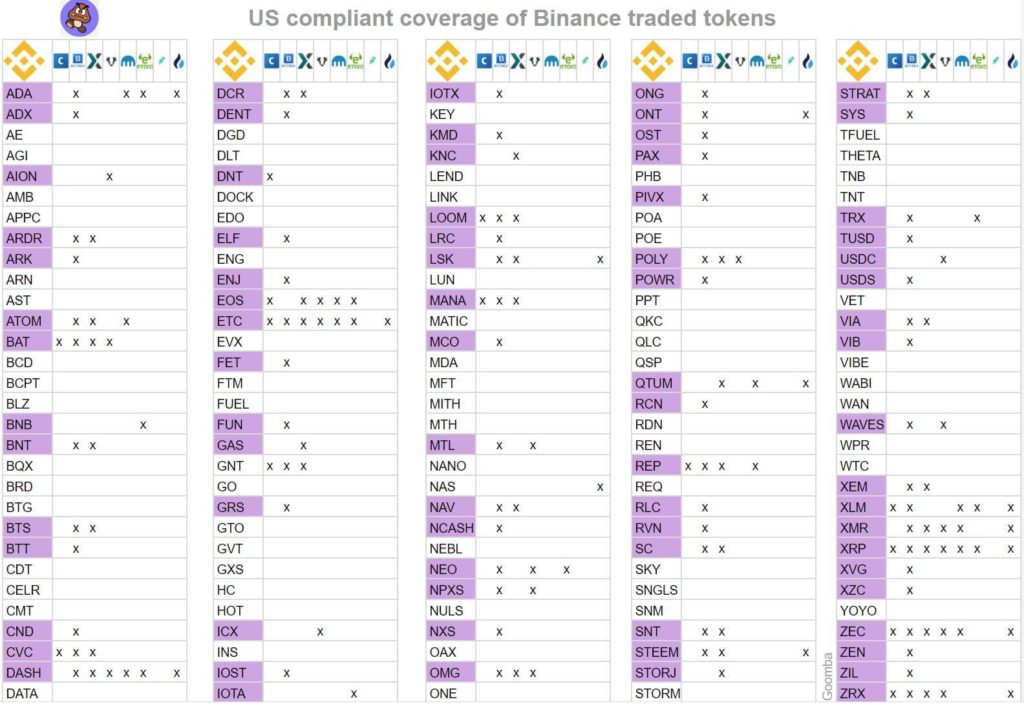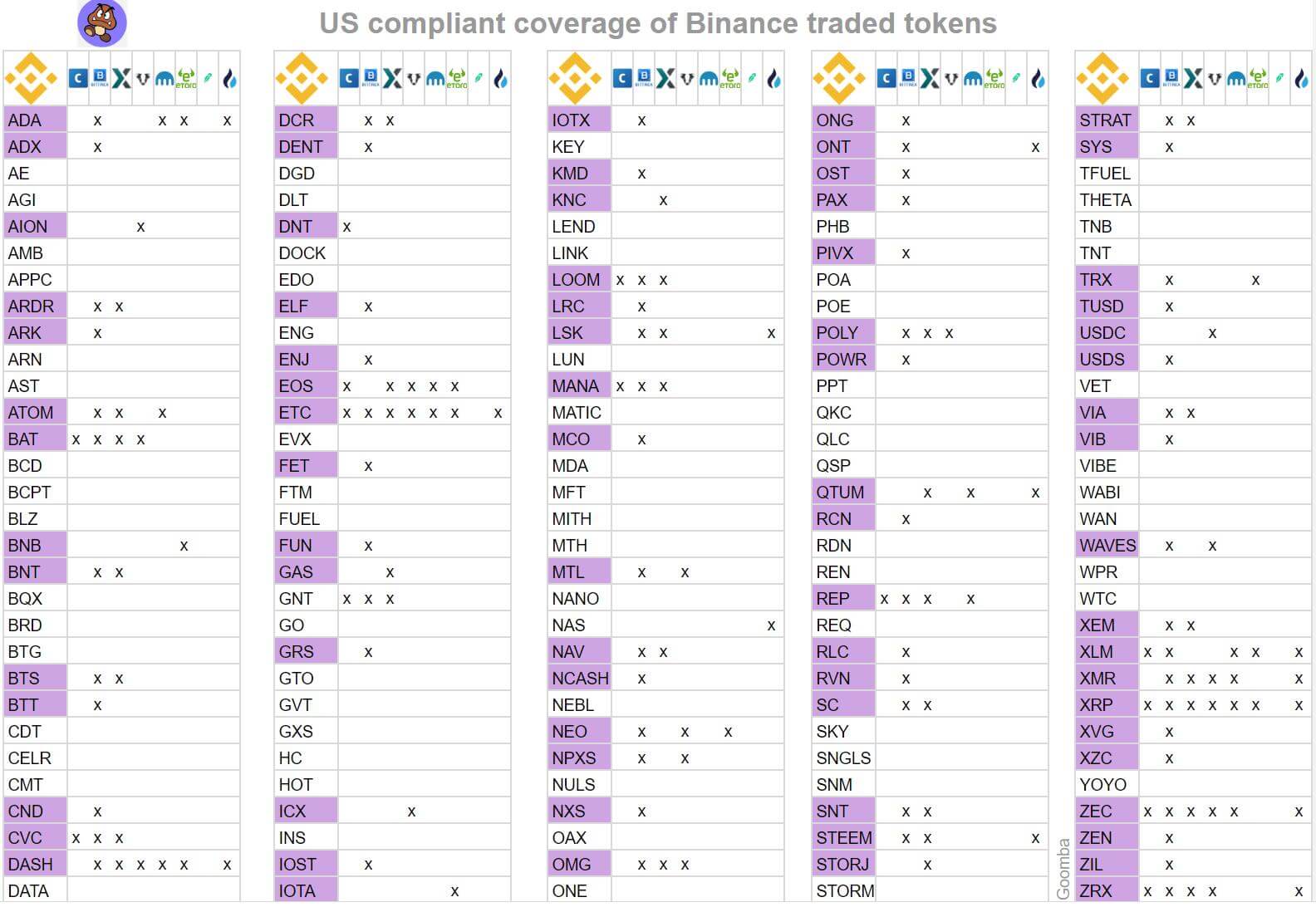 Source: Goomba's Twitter
The foregoing exchanges listed in the table are Coinbase, Bittrex, Poloniex, Kraken, HuobiUS, and eToro. The report further highlights that in addition to the cryptocurrencies that will have no trading outlet in the U.S, there are also a number of tokens such as ARK, BTT, IOTA, PIVX, and ZIL, which will be only listed over one exchange after Binance drops off. 
Subsequently, these "endangered" exchange tokens and the (temporarily) extinct tokens are under imminent danger of witnessing a  large drop in volume. Though the report notes that veteran cryptocurrencies such as XRP, DASH, XLM, ETC, ZRX, and ZEN can survive Binance's departure as they are listed on four or more of the aforementioned exchanges.
Binance updated its terms of use on June 14, wherein it exclude trading on the platform in the U.S., shortly after its announcement of a U.S.-exclusive fiat-to-crypto exchange. Changpeng Zhao (CZ) the CEO of Binance, remarked on the recent changes, implying that the restructuring will be useful in the long run:
"Some short term pains may be necessary for long term gains. And we always work hard to turn every short term pain into a long term gain."
Read more:Gambling or High-Risk Activities Spike On Tron and EOS Blockchains
Image Source – Pixabay.com