VALID ITO Garners Rapid Response 
Encompassed in a digital wave, every individual of modern time manages to create vast treasure trove of data by spending time online. There also lies a profit motive behind the accumulation of such data by large corporations who sale off the same to data consumers like researchers and advertisers.
The data broker market is estimated to have earned a solid profit figure of USD 156 billion in 2015 by selling personal data belonging to common people like us. With passing time, individuals are becoming all the more aware about the importance of their personal data out of fear of losing their privacy. This challenge is all set to be addressed in the European Union's General Data Protection Regulation scheduled to be implemented from May 2018. This regulation shall be applicable on all the legal entities which either sell or store personal information pertaining to residents in EEA and EU region as well as companies situated outside EU. Once this regulation becomes a reality, the power over personal data shall again shift back to the user base.
Swiss personal data and digital identity management platform VALID is expected to aid users in gaining supreme control over their personal data. This blockchain based self-sovereign platform consists of a mobile wallet to aid users in managing their personal data and application. Users will be remunerated in place of the intermediaries in the data marketplace. Thus, if a service such as hotel reservation is selected by a VALID user through a VALID platform, then the user shall be remunerated directly by the hotel for the advertising message. The user revenue model of VALID shall be subject to several parameters such as reliability and nature of data contained in the accounts of users, sharing preferences and privacy settings as determined by the user and the degree of appeal of a particular dataset as bid for by the participating data consumers. Regardless of the choices made by participating parties, no fee or commission shall be charged by VALID for the transaction. The very design of VALID is such that it shall not be able to read, access or collect user info from their personal wallets thus reducing the risk of "honey pot" creation by hackers.
The Initial Token Offering of VALID tokens is scheduled to commence from 24th February 2018 and continue either till 17th March 2018 or unless the hard cap of USD 25,000,000 is reached. A unit of value shall be provided by the VALID token which will foster transactions between data consumers and users. A select group of ambassadors shall also be put into work by the VALID team for growing and enlarging the VALID community. The token presale has been completed successfully by VALID platform offering dedicated backers and selected early supporters an opportunity of purchasing up to 160m VALID tokens under favourable circumstances.
The VALID project managed to raise a corpus worth 7'000'000 US Dollars in spite of the bleeding crypto market. The increasing interest in the presale exceeded the allocated token number and VALID could not keep up with the surging demand. An additional discount of 25% shall be offered on the first 20 million tokens sold for attracting further customers and giving them a chance of purchasing tokens under attractive conditions. After the sale of first 20m tokens, a discount of 20% shall be allowed by VALID on the tokens purchased within the first span of 24 hours for providing the community with an option to participate.
The token sale managed to garner warm response of the community courtesy its well-thought-through and smooth user experience.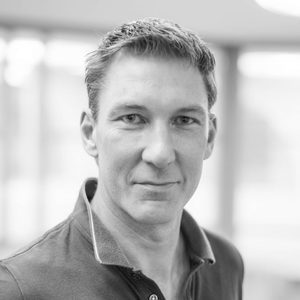 "We're thrilled with the overwhelming support we've received for our vision at this early stage of the token sale. We have established a constructive and highly engaged dialogue with our community, and the feedback we're receiving clearly tells us we're moving in the right direction. The whole team is now looking forward to kicking off our crowd sale on 24 February." 
Yves-Alain Petitjean
CFO & Co-Founder, VALID
KryptoMoney.com publishes latest news and updates about Bitcoin, Blockchain Technology , Cryptocurrencies and upcoming ICO's.
Subscribe to our newsletters and join our Telegram Channel to stay updated.