Venezuelan President Maduro orders the first batch of it's National Cryptocurrency – Petro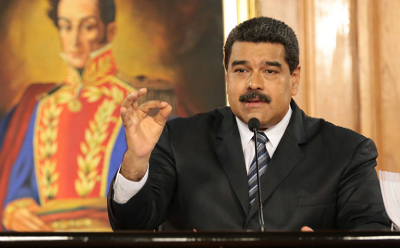 Nicolás Maduro, the president of Venezuela made it to the headlines of crypto daily's across the globe when he ordered the issuance of the very first batch of national cryptocurrency Petro – the upcoming digital currency which is backed by oil barrels last week. Maduro was quoted as saying that,
"I've ordered the issue of 100 million petros, based on national wealth. Each petro will have the value of a barrel of Venezuela's oil."
El Nuevo Herald revealed that the issuance of these virtual coins "will be done by virtual exchange houses that are currently in a trial period."
The very first meeting amongst petro miners shall be conducted at national level on 14th of January wherein authorities in charge of the same shall assemble. The new currency will be presented formally following the release of its whitepaper at that time. Maduro enumerated that, "I call for the first national meeting of miners of the cryptocurrency, the petro, for next Sunday, January 14."
The announcement pertaining to creation of Petro, the foremost Venezuelan cryptocurrency was made by Maduro in early December. He created the Blockchain Observatory and Superintendency of cryptocurrencies just one week later for supervising the launch and operation of the brand-new currency form. He even published an official gazette soon afterward detailing out the process of Petro's mining, trading and launch. He has also allocated more than 5 billion crude oil barrels which shall back this Venezuelan cryptocurrency. A registry has also been opened up for legal citizens of Venezuela to sign up for Petro mining. Registration for the same shall remain open till 21st of January.
Also Read: Estcoins – Official Cryptocurrency of Estonia
Few still remain sceptical about the validity of Maduro's plans. Opposition lawmaker Jose Guerra, who heads the Finance Commission of the National assemble feels that Maduro's cryptocurrency will be deemed illegal. He claimed at a recent interview held by Abc Internacional that:
"The cryptocurrency cannot be issued with oil reserves as a guarantee. Article 3 of the Organic Hydrocarbon law of Venezuela establishes that oil reserves [can] not [be] exploited, that is to say, those that are in the subsoil and that are very abundant, cannot be placed as a guarantee of any commercial or financial operation."
KryptoMoney.com publishes latest news and updates about Bitcoin, Blockchain Technology , Cryptocurrencies and upcoming ICO's.
Subscribe to our newsletters and join our Telegram Channel to stay updated.
Comments
comments