What is Waves Coin?
 WAVES is the name given to both, a cryptocurrency and an open source blockchain platform which was founded by Alexander Ivanov, a Russian physicist, in the year 2016.
WAVES can be referred to as a blockchain platform which is a decentralized place for crowdfunding and trading by tokenization. Users can make or create their customized tokens which mean they can launch their own cryptocurrency built on waves platform. Users can also decentralize trading and crowdfunding, as it in line with fiat currency gateways like USD/EUR/CNY in your wallet.
While other well-known cryptocurrencies like Ethereum and Bitcoin can also be traded on external exchanges and Ethereum even allows you to make new tokens/cryptocurrencies on it's network using smart contracts, WAVES includes this function in its software and wallet. So you can create, transfer or exchange the tokens on a peer-to-peer basis while paying the transaction fees in WAVES coin.
WAVES Platform's mission
WAVES platform was launched with an aim of reinventing the process of entrepreneurship all over the world by offering a shared infrastructure, providing easy-to-use and highly functional tools that will make blockchain accessible to every person or organization.
Features of WAVES Platform/ Waves Coin
Smart Contracts
WAVES smart contracts are not Turing complete but will allow implementation of business functions without bearing the risks that are inherent in offering such facilities. The team behind WAVES coin recently released a roadmap according to which:
Non-Turing Smart contracts are intended to be included in Full Node software builds during Q1, 2018 and
Turing complete are planned to be added during Q4, 2018.
Decentralized exchange
Isn't it weird to keep decentralized assets, like Bitcoin and Ethereum, on centralized exchanges, like Bitfinex, Binance and MtGox?
WAVESDEX is a decentralized exchange based on WAVES blockchain network which allows you to trade any cryptocurrency in exchange for waves coin. You can also trade your Bitcoin or Ethereum, etc for the exchange of fiat currency like USD, EUR etc, in case you are a fiat currency lover.
Custom Application Tokens (CATs)
The WAVES platform is taking the digital currency to a whole new level through this feature. Custom Application Tokens are the simplest type of digital tokens which is secured cryptographically. This helps the user to create their own customized tokens and manage them, whether the user any previous knowledge or not. The issuance fee is also very reasonable, which is 1 WAVES coin.
The user can also decide any name for the token or cryptocurrency that he/she wishes to build on WAVES platform as well as thenumber of tokens to be issued
WAVES Lite Client
The WAVES Lite Client is official Wallet software which is very lightweight, around 5MB. The software interface is designed so as to resemble the traditional online banking interfaces. The WAVES Lite Client can be called as a multi-currency wallet because allows the users to hold any custom token created on the WAVES blockchain network. The WAVESDEX also allows the trading of custom tokens in exchange for any custom tokens on WAVES.
Fiat Gateways
The WAVES platform also offers to trade/exchange waves coin against fiat currencies like US dollars, Euros, etc. This allows the users to exchange any token or cryptocurrency created on WAVES platform for fiat currency, yes, for real cash, which can be deposited in the banks. This is done in partnership with the compliant payment providers, who issue a backed fiat token on the blockchain.
Leasing
You can lease your cryptocurrency to a person and earn attractive rewards in return. Here your tokens do not actually leave your wallet, you just give your forging power to a running full node. This means anyone can participate in the forging network without operating a node himself. So you can lease your token to the mining nodes to validate the transactions and you will earn an interest on that.
ICOHub
This is a very important feature of WAVES. WAVES team has initiated a scheme called ICOHub. Here the community members vote on the trendy projects that are seeking to launch their ICOs. So the project that gets the maximum votes gets an aid from the WAVES platform in launching and conducting their ICO.
WAVES uses Proof-of-Stake (POS)
WAVES coin uses Proof-of-stake for mining operations instead of Proof-of-Work which is being used by Ethereum as well as Bitcoin.This is a great advantage as this saves a lot of computational power needed in Proof of Work.
Some Use Cases Of Waves Platform | Future of Waves Coin
Some of the use cases which are being built or are already in production:
EncryptoTel– A secure telecommunications infrastructure company.
Incent- A blockchain loyalty scheme.
MobileGo – A marketing drive for a mobile gaming platform.
Tokenomica – A transparent venture capital organization.
Upcoin – A political engagement initiative.
ZrCoin – A green manufacturing technology business.
Waves NG: And with the launch of new Waves-NG consensus mechanism, Waves has become the fastest blockchain right now in production with a capacity of 6000 tx per second that too on-chain. The idea was conceived from Bitcoin-NG proposal but first time implemented on Waves blockchain in the last quarter of 2017.
Waves lab: Waves Lab is a blockchain technology incubator that focuses on pre-ICO projects and teams. Waves Lab is a focused startup incubator for talented visionaries creating disruptive solutions to real-world problems using the Waves Platform infrastructure. Initiatives like this are sure to take Waves in a positive direction.
With many more innovations on the way, the future looks promising for Waves and as per there 2018 roadmap, they are positioned well in the market.
Waves Coin Roadmap
Following is the roadmap of Waves coin: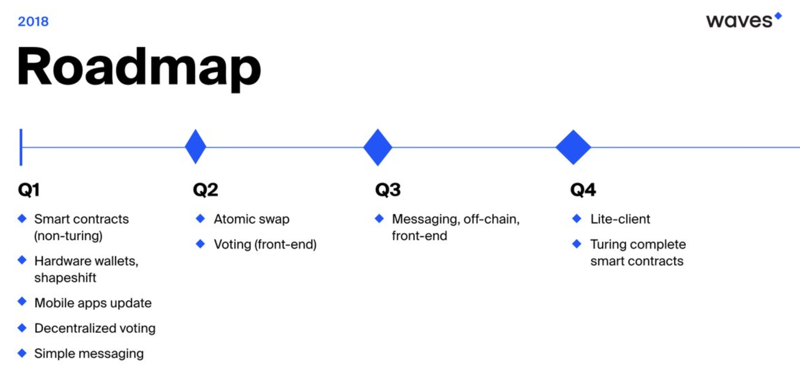 Difference Between Waves And Ethereum | How Is Waves Different From Etherem?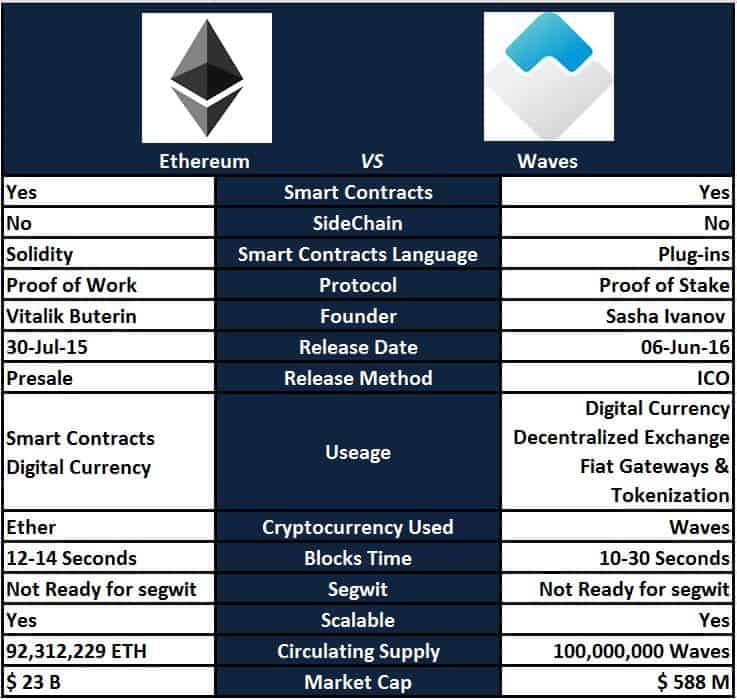 Advantages of Waves Platform
WAVES provides an easy platform to launch an ICO
WAVES has amazing crowdfunding capabilities. It has already launched many ICOs on its platform successfully. We have already seen the advantages of investing in the platforms that support the launch of other crypto tokens also. It is also beneficial for the growth of existing ICOs.
Fixed Supply of Waves Coin
WAVES coin have fixed supply of 100 million and these are already in circulation. The demand and supply factors greatly influence the price of any cryptocurrency. As we know that WAVES token is needed to accomplish almost every task on the platform. In such a situation the finite supply of WAVES coin will definitely lead to increase in the value of the WAVES tokens as its adoption increases.
Tokens Flexibility
The WAVES platform provides token flexibility. It gives the users an opportunity to pay the transaction fees not in the WAVES coin only but in any other token on the blockchain. Each participant can tell which token it will accept as a transaction fee. This means that the businesses have to deal with their own token only.
Does not need blockchain download
The WAVES does not require you to download the complete WAVES Blockchain. The WAVES Lite Client connects directly to a node in the WAVES Platform. This allows the entire set up – the installation and account creation to be done in few minutes.
WAVES Mobile Client
WAVES also provides a mobile application for Android and IOS mobile devices. This Mobile Client allows the users to make various payments, check their balance in their wallet, and trade from anywhere and anytime.
WAVES PLATFORM Saves A Lot OF Power 
Since WAVES Platform uses Proof-of-stake (POS) system for mining operations, it saves a lot of electric power. The proof of work kind of mining, on the other hand, needs a lot of computational power and heat as it involves solving very tough algorithms. Also, because of POS, it is impossible to experience a chain split in the network.
KYC/AML
KYC and AML requirements have to be given by the users for depositing or withdrawing fiat currency to or from the fiat gateway. This makes WAVES Platform more secure.
Disadvantages of WAVES Platform
The crowdfunding space is already crowded
One of the important functions of WAVES is that it provides a crowdfunding platform. But there are already many competitive players in this area. Ethereum is the biggest example. Since ICOs are very popular nowadays so the pie of crowdfunding is big enough for all the investors to get a slice!
The WAVES platform is not easy to use.
The user interface of WAVES Lite Client is quite difficult to navigate. The underlying technology of WAVES is also complex, so ease of use could not be expected. This makes it difficult for an average individual trying to enter the crypto world to utilize the WAVES platform to build/develop own cryptocurrency/token.
Security Concerns
The WAVES platform does not implement Two Factor Authentication. Also, you cannot store your WAVES coin on the most popular hardware wallets such as Ledger, Trezor, etc.
About Waves Coin
WAVES coin or WAVES token is a fuel which is used for transacting in WAVES Platform and all the operations occurring there. All the features mentioned above can be performed through WAVES coin only. If you are trading with fiat or other cryptocurrencies or transferring assets or withdrawing assets, WAVES coin will be used. When the other projects are using the WAVES Platform, the WAVES coins will be used; other currencies are just supported on the platform.
How to buy WAVES COIN
You can buy WAVES coin by using WAVES Lite Wallet. The process is as follows:
Go to this website https://waveswallet.io/
Click on New Account and register there. You don't need any phone number or email.
Note down the seed
Click on deposit on the WAVES wallet area.
Enter the amount in the currency of your choice EUR/USD.
Click on buy
Then pay using the secure gateway.
The WAVES will be credited to your WAVES wallet.
Remember: Your seed is important and must be kept safely as it is the only way to recover your account if the wallet is lost, data is corrupted, or hardware failure. The seed will also enable you to import your account on other devices.
You can also buy WAVES coin from the following cryptocurrency exchanges:
Binance,
Bittrex,
WavesDEX,
YoBit,
Tidex,
Livecoin,
COSS,
Liqui,
Gate.io,
Upbit,
HitBTC,
and Conrail
Also Read: List Of Best Cryptocurrency Exchanges To Buy/Sell Altcoins | Best Cryptocurrency Trading Platforms
Now lets review some of the advantages and disadvantages of Waves Coin
Where To Store Waves Coin? | Waves Coin Wallets
Cryptocurrency wallets are of many type like Desktop Wallets, Mobile Wallets, Paper Wallets, Online Web Wallets, Hardware Wallets. Waves platform also offers different types of wallets to store your WAVES Coin. Following are some of the wallets to store your WAVES tokens:
Waves Browser/Web Wallets
Waves Mobile Wallet
Waves Desktop Wallet
Waves Paper Wallet
Waves Hardware Wallet
Hardware Wallets – No hardware wallet currently supports Waves. 
Team Behind Waves Coin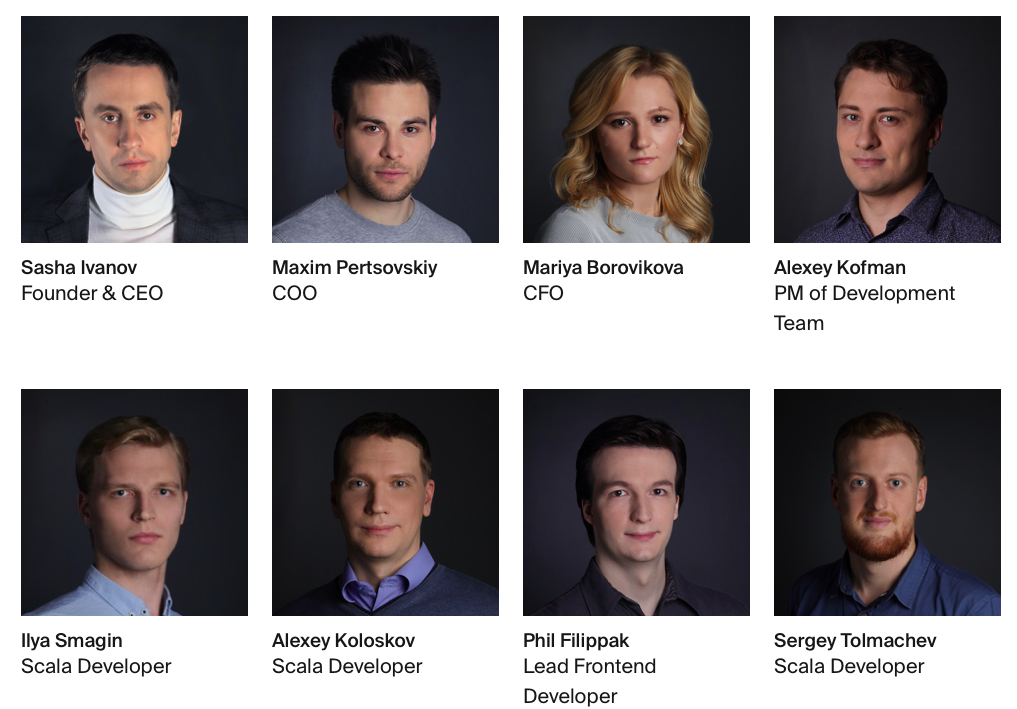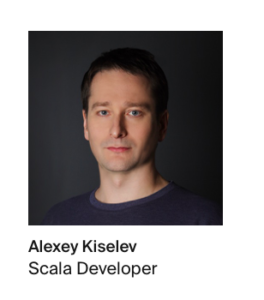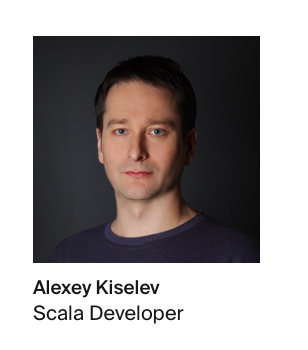 Economics Of Waves Coin | Waves Tokenomics
The Waves ICO period was from April 12, 2016- May 31, 2016. During this ICO, $16,436,095 was raised (equivalent to 30,096.7 BTC).
| | |
| --- | --- |
| ICO Investors | 85 Million Allocated |
| Pre-ICO bounties | 1 Million Allocated |
| Post-ICO bounties | 1 Million Allocated |
| Strategic partners and backers | 4 Million Allocated |
| Development & Marketing | 9 Million Allocated |
| In Total | 100 Million |
Additional Links To Waves Coin / Waves Platform
Following are some of the official resource links of Waves platform which will provide you all the new updates about Waves Coin.
"https://wavesplatform.com/" target="_blank" rel="nofollow noopener noreferrer">

Waves Website
Conclusion
WAVES is one of those cryptocurrencies that needs to be closely watched and properly understood. It cannot be ignored that WAVES has a great potential for reaching the heights. Looking at its market capitalization which is around $3.5 Billion,it will soon find its place in the list of top ten list cryptocurrencies.
With its great team of developers, there are massive developments coming on the way like encrypted messenger, decentralized voting, decentralized reputation system and many more.
KryptoMoney.com publishes latest news and updates about Bitcoin, Blockchain Technology ,Cryptocurrencies and upcoming ICO's.