Because of the popularity of the digital currency such as Bitcoin in 2017, many were inspired to join the industry. Indeed, it is a complicated yet fascinating cryptocurrency that allows users to trade, invest, and earn money.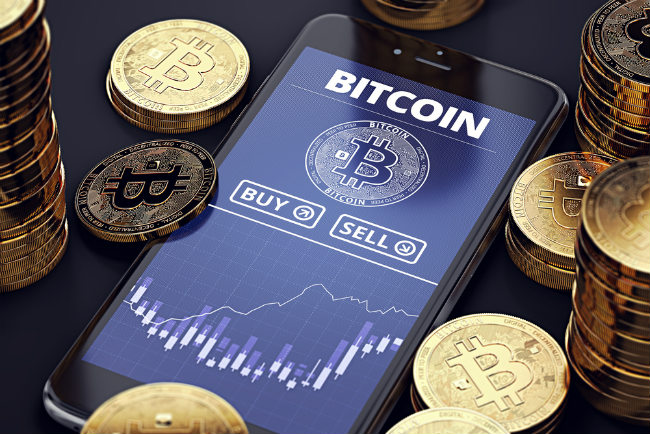 Bitcoin is a digital currency that is still in development. If you have never heard of Bitcoin, you might think that it is a risky venture to invest in it. But for those who are willing to enter the industry and learn the trade, remember that there are lots of factors to consider before starting Bitcoin.
If you are ready for the challenge, here the top things to consider before getting into bitcoin:
The Amount to Invest and the Risk Tolerance you can handle 
Similar to other types of financial assets, determine the amount of money you want to invest. Moreover, check how much money you can get back from your investment. This will help you decide the value of your money in the industry.
Meanwhile, do not put yourself in a difficult financial situation. Do not invest more money than what you are not willing to lose.
Indeed, digital currency is volatile. With each development, it makes Bitcoin more appealing but it poses challenges too. While some can have big returns on their investments, others can be left losing all their money than what they expected. Thus, you can possibly encounter issues like increased fees. Be prepared with these problems and consult an expert before making a major investment.
Remember that Bitcoin is not yet considered as an official currency. This is the reason why it is worth it to consider the tax implications on your asset before entering the market. Most states require you to pay taxes from a valid source of income including bitcoins. Thus, it is your duty to comply with the rules issued by the government.
Meanwhile, the implications can vary depending on your country. Through the years, these continue to evolve as the industry of digital currency grows.
Ask an accountant how your digital currency investments can affect your tax. This will help you prevent problems in the long run.
Buying and Storing of Bitcoin 
There are many places to buy digital currencies like Bitcoin. One of which is via trading platforms such as Bitcoin Future or online exchange. You can buy Bitcoin via wire transfers, cash, credit, or debit cards. At these platforms, you can have a chance to buy the digital currencies at its best rate.
After buying Bitcoin, store it at digital currency wallets. Here, you can find vital information with regards to your digital currency holdings.
There are two forms of digital currency wallets which are hardware and software wallets. Before beginning to invest, research the market to find the appropriate digital wallet for your needs. Here are the differences between hardware and software digital wallets:
Hardware Wallets – A hardware wallets are also called as cold storage. It looks like an external drive which requires you to plug it in your computer or other devices. Once accessed, Bitcoin can be stored on the hardware wallet and it can no longer be stored on online servers. Only you have access to the private keys which are stored on the hardware wallets.
Software Wallets – These are non-physical digital wallets that you can download on your computer or other devices. This is an encrypted wallet that requires a password before having access. In case you forgot your password, you can recover it via the recovery phrase.
Indeed, keeping your digital wallet private is important. Failure to do so is fatal to your investment.
Community to Ask Questions 
The discussions regarding digital currencies can be found in the virtual world. Platforms like Reddit, Facebook, Twitter, and Telegram can help you make the right decisions when it comes to buying Bitcoin and investing. Indeed, this is a great place to ask questions regarding your digital assets.
Positive reviews can help you reaffirm your decision to invest in Bitcoin. But be on the lookout for falsely propagated articles. It is essential that you consider the source and weigh the information.
Conclusion
In sum, Bitcoin is on the rise because it can be used for everyday purchases. Furthermore, it is becoming a mainstream investment option for many people.
But before getting financially involved, it is best to do some research about Bitcoin. As you come across a platform or forum, weigh their claims because they may have some bias.
Learn about the underlying technology. Determine what makes Bitcoin a valuable asset. This can help you decide if their ideas are worth investing in.
Furthermore, consider where Bitcoin is heading. Know the motive of the developers or core team to envision where it is heading. With this,  you can understand the value of the technology behind Bitcoin.