WireSummit 2018 Blockchain Conference Successfully Concluded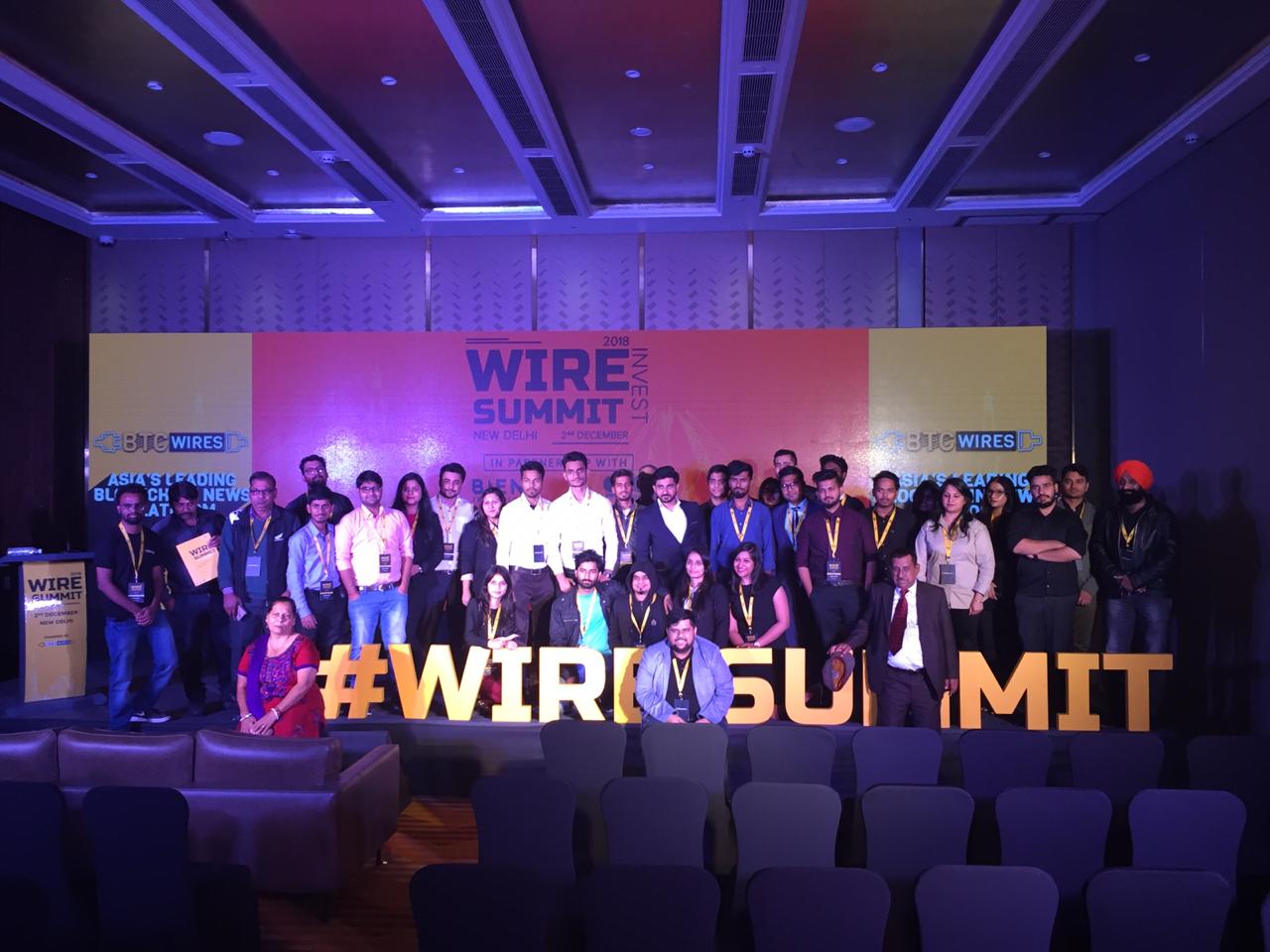 WIRESUMMIT Invest 2018 – Promoting Investment in Blockchain Startups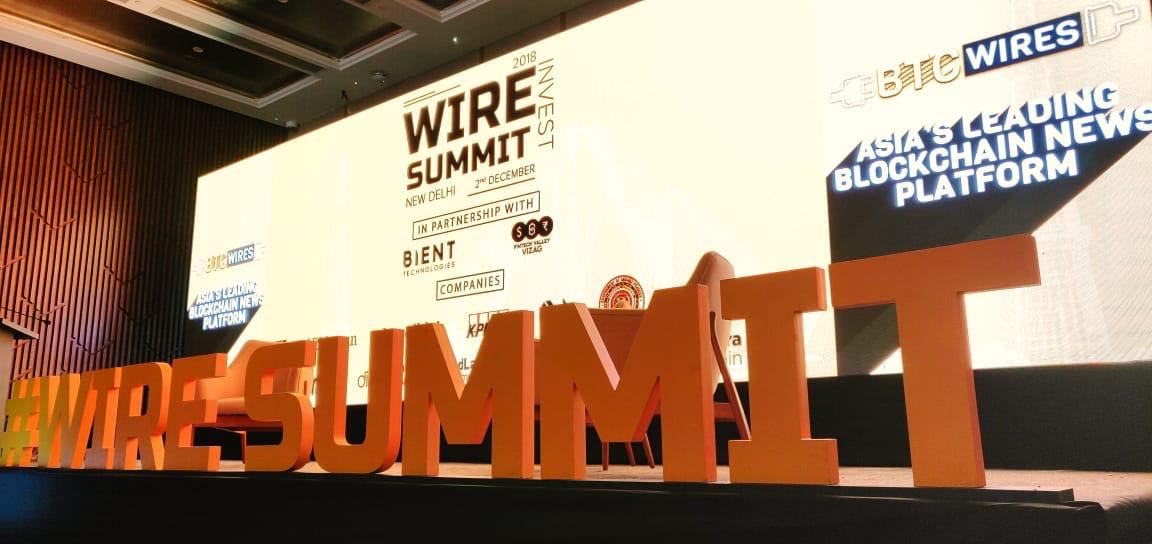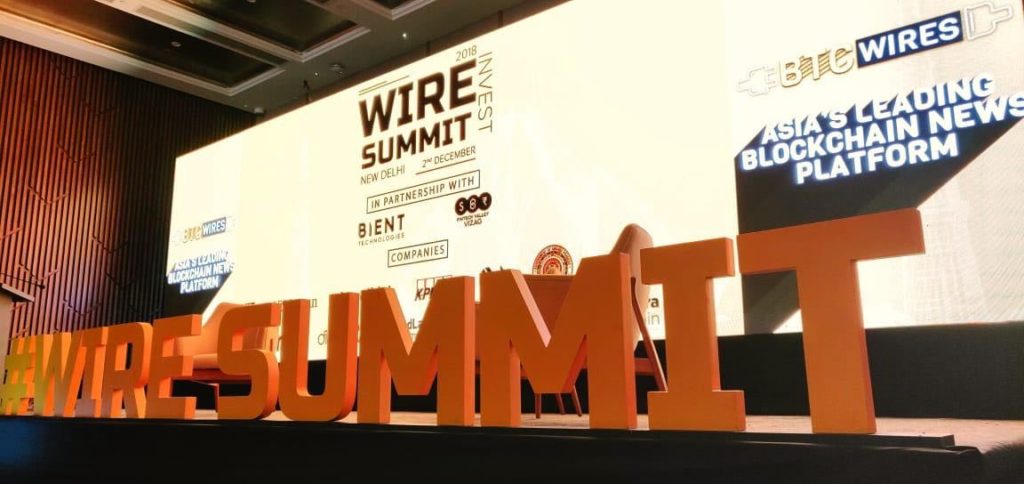 One of the most well-known news platforms in the Blockchain industry, BTCWIRES successfully organised "WIRE SUMMIT 2018" on December 2, 2018 with a view to promote investment in Blockchain-based startups. It was an extensive Investment focused event held at Hotel Aloft, Aerocity, New Delhi, India.
Wire Summit happened to be one of the largest and the most extensive Blockchain-oriented event at the end of 2018 in the industry. BTCWIRES, the organizers have in the past covered various global blockchain conferences and summits.
The event was organised in partnership with Fintech Valley, Vizag, Govt. of Andhra Pradesh.
Mr. J A Chowdary – Special Chief Secretary & IT Advisor to the Chief Minister – Govt. of AP says:
"Fintech Valley, Vizag as part of the Vizag Fintech Festival 2018 has hosted a number of blockchain start-ups like Belfrics, BlockTrust and R3. The discussion in the Blockchain and Distributed Ledger Technology space has moved to understand how real Blockchain impact is through successful full-scale implementations beyond the Pilots,"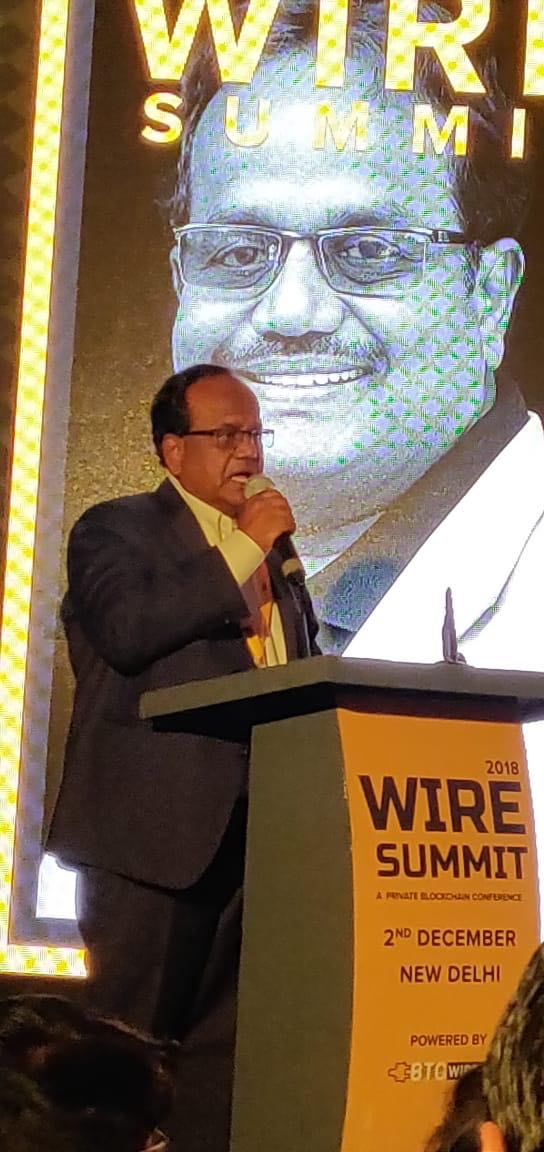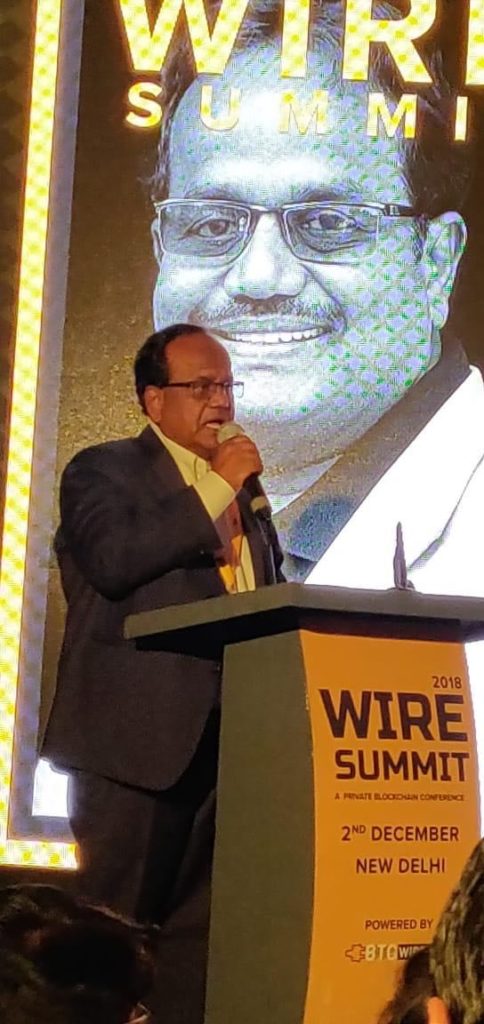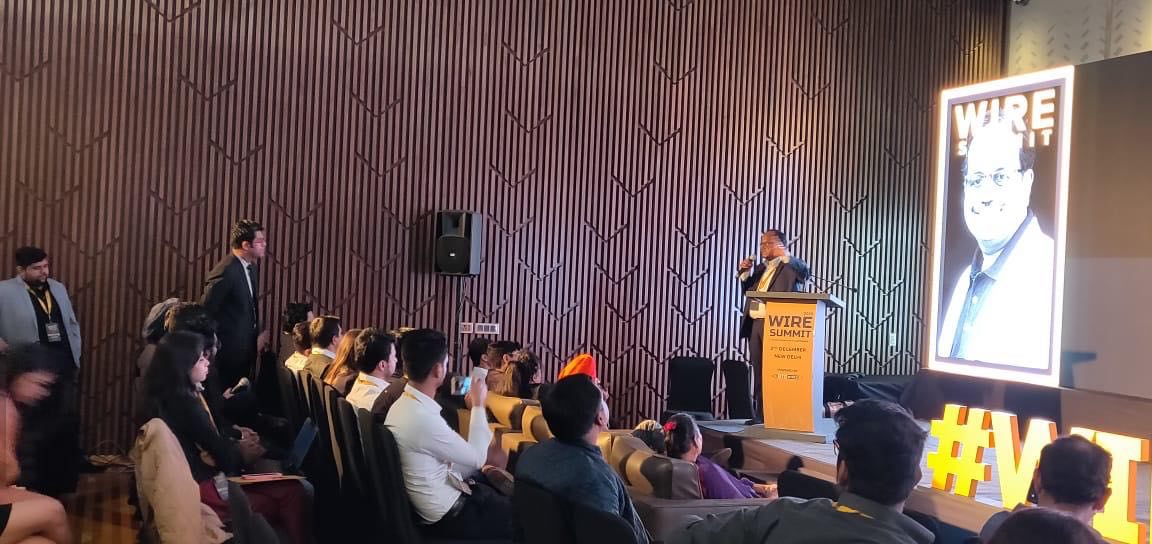 Investor Groups and companies like R3, Nair Ventures, Swiss Investment Group and Indian partners from Angelist, IAN, and other top investment firms in the country with a host of Experienced Traditional and Prominent Angel Investors attended the conference.
"The main objective of Wire Summit is to promote, facilitate and execute investments into blockchain based Startups and DApp Projects. The event will be one of its kind in India, largest in terms of investor relations in Blockchain Sector." said Vinay Nair, Managing Partner at Nair Ventures speaking at the event.
The blockchain event was graced by Prominent Speakers including:-
Tim Draper (Venture Capitalist),
Simon Cocking (#1 Blockchain Influencer),
JA Chowdary (Vizag Fintech Valley),
Delegates from Govt. of Andhra Pradesh,
Mr. Dhiren Patel, Director at VJTI, Mumbai and
Abhishek Kishore Gupta, Partner, KPMG among others.
Here is what Tim Draper said:-
— Wire Summit 2018 (@wiresummit) December 2, 2018
The event was graced by Keynotes from sought-after experts in the Blockchain world such as Daniel Steeves, Giacomo Arcaro, Giovanni Casagrande and others.
The event gave various Startups and blockchain companies a chance to pitch their ideas and products to experienced investors, venture capitalists, and fund managers. The participating startups got a chance to showcase their products and ideas to a massive audience around the globe as the event was covered by reputed national and international Media Publications around the world and also locally in Japanese, Chinese, French, Vietnamese, and Russian news platforms.
At the event, participants networked with some of the most influential people in the business world; from founders of pioneering blockchain startups, MDs, CxOs of the biggest tech firms, Vice Presidents, MDs, including professionals from Bluechip companies.
Apart from the exclusivity of the event format, the show was a visual delight and enthralled the audience with its charismatic beats and visuals.
Jatin Madhra, CEO, BTC Wires quoted on the success of the event as saying:
"Wire Summit's Investor Edition has set a benchmark in India when it comes to startup funding. With the help of our network, we have managed to host prominent faces in the industry under the same roof."
"This was one of the most exciting event, I witnessed and looking forward to WireSummit 2019" said Daniel Steeves, dGram Gmbh
For further info: please visit https://www.btcwires.com/
KryptoMoney was proud to be the media partner for the event. You can get latest crypto news and updates on KryptoMoney.com
Here are some more pictures from the WireSummit 2018