Crypto Hearing Testimony Imparts Much Relief To Bitcoin Traders
A Senate hearing was conducted on Tuesday with Christopher Giancarlo, the current chairman of Commodity Futures Trading Commission (CFTC) and Jay Clayton, the chairman of the Securities and Exchange Commission (SEC) to discuss about the associated dangers of investing in cryptocurrencies such as Bitcoin. This testimony came at a time when most of the banks are blocking customers from entering into transactions through the crypto mode and governments worldwide are cracking down the operation of cryptocurrency exchanges and platforms. But the revelation of the testimony was not as negative as most of the crypto enthusiasts feared it to be.
This caused the price of Bitcoin to rise up to $7650 on Tuesday after hovering around the $6000 mark just one day back. Giancarlo said that: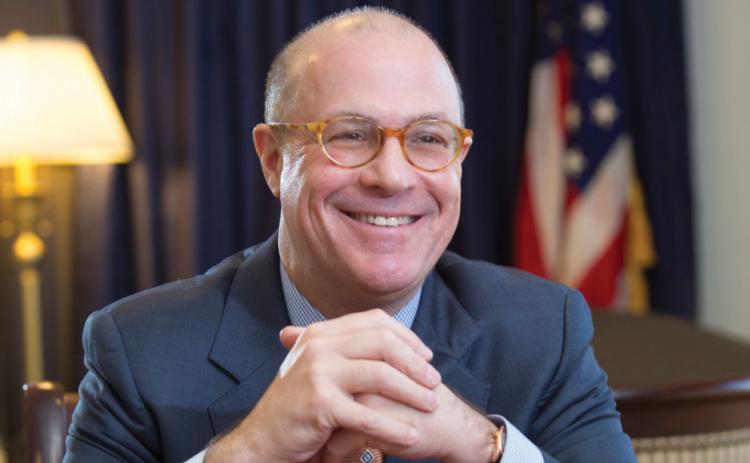 "We owe it to this new generation to respect their enthusiasm for virtual currencies, with a thoughtful and balance response, and not a dismissive one."
Christopher Giancarlo
Chairman , United States Commodity Futures Trading Commission (CFTC)
Watch the Video:

Several banking giants and market moguls have earlier dismissed the digital currencies but were cautious enough to understand the rich potential which Blockchain holds. Jamie Dimon the CEO of JP Morgan said that Blockchain is something "real" although Bitcoin is simply a "fraud." Later, while giving an interview to FOX Business News. he mentions that he regrets calling Bitcoin a fraud.
Giancarlo however differed from the general consensus and assured investors by saying that Blockchain and Bitcoin cannot be separated so easily. When asked about the value of Blockchain technology Giancarlo said that,
"It's important to remember that if there were no Bitcoin, there would be no distributed ledger technology."
Giancarlo was sworn during the Obama era and had been an avid supporter of the distributed ledger technology. He pointed out how the implementation of blockchain technology can make it easier to understand the mortgage holdings during the financial crisis of 2008.
Giancarlo said:
 "Sixty-six million tons of American soybeans were just handled through a blockchain transaction by the Dreyfus company to China. So Bitcoin is now being used, it's being used in our American transportation and logistics system," while acknowledging the fact that his niece is also a big-time crypto aficionado.
"I think this distributed ledger technology has enormous potential. Now how it will be realized, when it will be realized are challenges, and those we can't say."
Clayton, who was nominated by U.S. President Donald Trump, stated that, "I hope people pursue it vigorously." 
This nascent industry of cryptocurrencies had already been attacked by a large number of scammers. Some criminals have even taken the route of kidnapping Bitcoin investors in exchange of ransom for making the most out of this growing craze. Giancarlo said that:
"We intend to be very aggressive, if nothing else, so that people like my niece can have some security that there aren't fraudsters and manipulators out there—and there are a lot, too many, far too many of them."
Given the increased regulatory scrutiny imposed by lawmakers worldwide it is expected that the price of Bitcoin will continue with its downswing. CFTC has enquired Bitcoin exchange Bitfinex about further clarification regarding its relation with the dollar-pegged currency Tether adding inertia to Bitcoin's price slide. This recent development has taken shape within massive speculation regarding Tether propping up Bitcoin prices artificially.
KryptoMoney.com publishes latest news and updates about Bitcoin, Blockchain Technology , Cryptocurrencies and upcoming ICO's.
Subscribe to our newsletters and join our Telegram Channel to stay updated.
Tarunima Ghosh Laha is a Finance Post Grad from St. Xaviers who believes Finance is more than just Balance Sheets and Ledger creation. This filmy bookworm who believes she was a sloth in past life also nourishes a penchant of owning a private zoo someday. Equipped with a laptop and online Lexicon she is all set to give finance a glamorous makeover in the form of exciting writeups with bang on info and flashy new words.