Zilliqa has become one of just 28 cryptocurrencies to boast a market capitalization over $1 billion.
According to CoinMarketCap, Zilliqa passed the $1 billion threshold late Monday and is worth nearly $1.2 billion currently, making it the world's 23rd-most valuable cryptocurrency. The rise coincided with the announcement that Zilliqa is available to trade on OKEx, the third-highest volume cryptocurrency exchange tracked by CoinMarketCap.
The continuous ZIL growth has not been distracted by the rumor of planned Ethereum airdrop. Through their official twitter handle the claims have been trashed is a phishing bid and untrue.
Scam alert: "We are aware of an ongoing scam attempt that involves the use of a phishing website. The website is asking for user's private key information in order to participate in a Zilliqa airdrop. Please note there is no airdrop. Stay safe".
The ICO which launched in late 2017 has so far had a good Q1 in comparison to its peer coins. One would attribute this to the nature of its protocol. Zilliqa aims at maximizing scalability within the blockchain tech. The platform has been developed using the sharding tech in order interlink more networks.
ZIL also brings new processes and various protocol to achieve higher transaction rates. Zilliqa was tested and made a record of an impressive throughput of 1389 transactions per second. The developers at Zilliqa have devised a plan to make progress on decentralized apps, smart contract and quantifiable security which sometimes makes Zilliqa sound like an improved version of Ethereum.
$ZIL is the currency on the Zilliqa blockchain and aims to issue security and scalability problems of blockchain technology by employing Proof-of-Work as authorizing security instead of a consensus mechanism.
ZIL is currently trading at $0.164732 at the time of writing and has gained 14.12%, 17.76% and 19.70% against the USD, BTC and ETH. Most of the trade volume has been handled by Binance over the past few days.
ZIL's market cap has more than tripled in the past 30 days, from $295 million on April 9. The probability of ZIL crossing the $2 Billion market cap doesn't sound unreasonable keeping in mind the outstanding performance in just a few months.
Zilliqa Listing on Major Cryptocurrency Exchanges
Zilliqa got listed on some of the biggest cryptocurrency exchanges:- OkEx, UpBit and Bithumb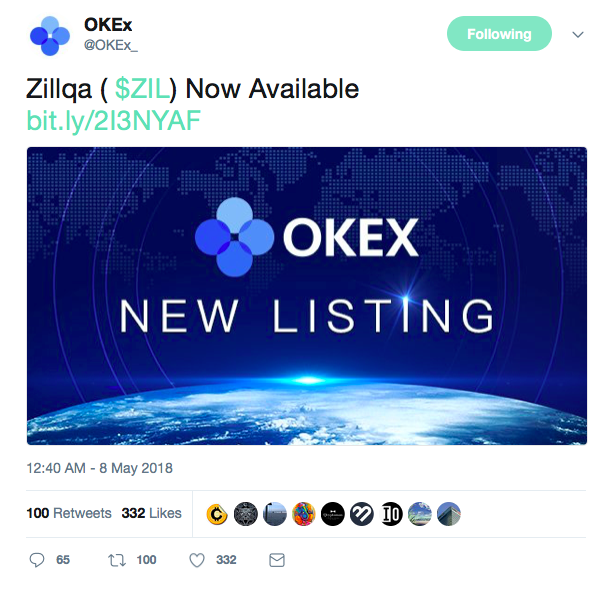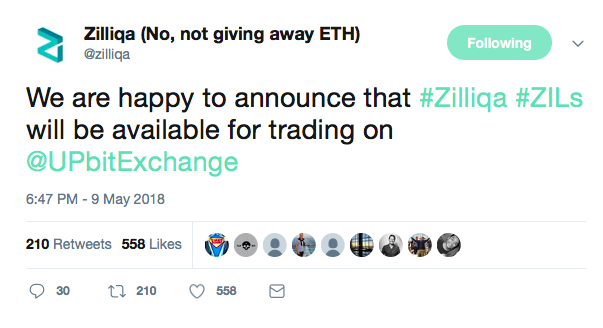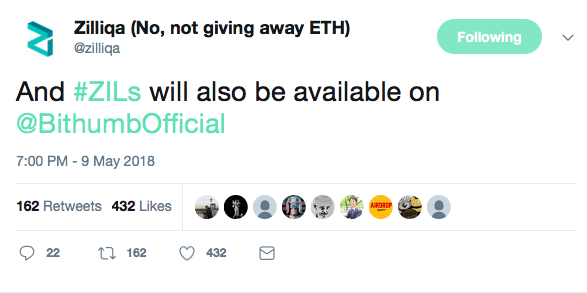 KryptoMoney.com publishes latest news and updates about Bitcoin, Blockchain Technology, Cryptocurrencies and upcoming ICO's.