World's First Physically Settled Bitcoin Futures Contract Initiated By Coinfloor In UK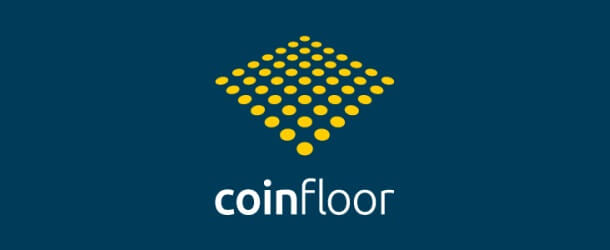 World's First Physically Settled Bitcoin Futures Contract
UK based cryptocurrency exchange Coinfloor is about to become the world's first cryptocurrency exchange for digital assets to include physically delivered Bitcoin futures contracts.
The London-based trading platform, Coinfloor will launch a new cryptocurrency exchange – CoinfloorEX, aimed at hedge funds, proprietary trading firms and sophisticated retail investors, as well as cryptocurrency miners, Mark Lamb, co-founder of Coinfloor, said in an interview.
Some traditional futures exchanges, including those run by Chicago Based Options Exchange (CBOE) Global Markets Inc and CME Group Inc, already offer Bitcoin futures contract. But they are cash settled, meaning the actual delivery of Bitcoins does not takes place. But as per the current news, Coinfloor will actually physically deliver the traded asset (Bitcoin) after the contract expires and thus will become the first platform to launch world's first physically settled bitcoin futures contract.
Also Read: Difference Between CBOE & CME Bitcoin Future
Coinfloor's CEO Obi Nwosu said,
"Our mission is to build a bridge between Fiat currency and cryptocurrency to drive the stability and sustainability of cryptocurrency. Numerous market participants are calling on existing cryptocurrency exchanges that provide futures contracts to switch from cash to physical settlement. However, making that transition will be very difficult for them to achieve. We understood this requirement from the start, and have worked for over two years to bring this functionality to market. Now, institutional investors and traders can capitalize on market dynamics, within their own risk parameters and in line with their individual trading strategies."
Storage and security of customers' Bitcoin is provided by Coinfloor which is 100% cold storage encrypted with multiple layers of security keys in underground vaults.
Coinfloor will be the fifth exchange in the world to launch Bitcoin future contracts and the second in the UK, as the UK-based CryptoFacilities is already offering cash-settled contracts on the island.
Coinfloor, which includes the closely held Chicago-based proprietary trading firm DRW among its investors, was started in 2013 and runs the largest UK-based cryptocurrency spot exchange in London and another spot exchange Gibraltar.
Also Read: After CBOE and CME, NASDAQ To Launch Bitcoin Future
KryptoMoney.com publishes latest news and updates about Bitcoin, Blockchain Technology ,Cryptocurrencies and upcoming ICO's.