Power Ledger Partners with Kansai Electric To Trial its Blockchain-Enabled Platform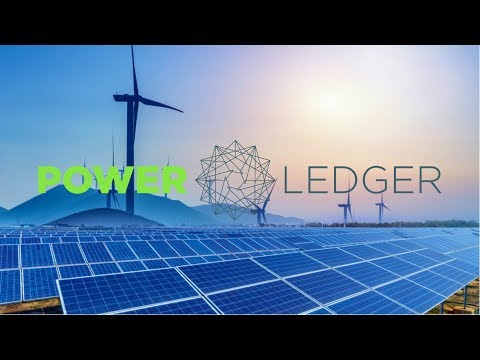 Australia-based peer-to-peer (P2P) energy pioneer Power Ledger will partner with Japanese utility Kansai Electric Power Company (KEPCO) to trial its blockchain-enabled platform. The limited trial will first involve only 10 homes in Osaka, however, Power Ledger says that Japan is an excellent fit for P2P energy trading.
KEPCO intends to use the platform to support the development of Virtual Power Plants (VPP) where consumer-owned generating and storage capacity can be used to support local energy demands.
10 homes served by KEPCO, and equipped with smart meters and distributed generation technology, presumably solar PV but potentially fuel cells, will utilize the Power Ledger platform to trade excess energy generated onsite on a P2P basis.
Power Ledger's co-founder and chief executive Dave Martin tells StartupSmart the startup — which raised $34 million via an initial coin offering (ICO) in October — has been in talks with KEPCO for 12 months now after representatives from the energy retailer came to Perth on an Austrade mission. He said,
"The fact that KEPCO is exploring the Power Ledger platform as a solution is a massive indication that the industry has accepted that change is inevitable,"

"The energy industry is traditionally conservative, and rightly so. When they implement changes consumers are relying on them to be certain it's the right decision."
The KEPCO program is the first such trial in Japan. Japan has one of the highest penetration rates of solar power use in the world, with the second largest solar photovoltaics (solar panels) installation capacity, behind China. Martin said,
"To see a utility like KEPCO in a market like Japan actively taking steps to operate under a new paradigm shows there's a great acceptance of the future of decentralised energy. It's not just a small group of energy disruptors, the big guys agree too."
About Power Ledger
Power Ledger deploys Blockchain technology to authenticate and document P2P energy trading between households. The company's technology is being used in a number of trial programs in New Zealand Southeast Asia and India. It is well suited to microgrid or behind-the-meter communities, where prohibitive regulatory frameworks do not apply.
About KEPCO
Founded in 1951, Kansai Electric Power Co. is a leading Japanese utility engaging in the provision of power supply, business and lifestyle solutions in its operational area of Kansai, Japan including the Kobe-Osaka-Kyoto megalopolis.
KryptoMoney.com publishes latest news and updates about Bitcoin, Blockchain Technology ,Cryptocurrencies and upcoming ICO's.