The recent attempt to hack Binance, one of the biggest cryptocurrency exchanges in the world has created some serious tensions in the mind of cryptocurreny investors. What if the exchange got hacked? Cryptocurrencies worth millions of dollars would have been stolen easily. Millions of investors would have lost their hard earned money in few seconds. Then what? Binance would file bankruptcy lawsuits! Promises of refunds would have been made which would have taken years to fulfill. Seems to be a true story which has already been happened in the past with Mt.Gox in 2014 ( the biggest cryptocurrency exchange at that point of time). Here is the solution to exchanges getting hacked – Decentralized cryptocurrency exchanges like Streamity.
Another recent case of centralized cryptocurrency exchange being hacked was Bitgrail, where around $195 Million worth of NANO Cryptocurrency were stolen. The founder Francesco Firano said :
"It's Impossible to Refund the Stolen Amount"
Rumours do spread that these centralized exchanges might have hacked themselves and looted all the cryptowealth of it's investors and then escape from the liability because of less regulations. Yes, it is possible because centralized exchanges have ALL access to the funds of their users. The users don't have any access to their private keys and the centralised exchanges holds the cryptoassets on behalf of their users. Risky!! Don't you think? Apart from the risk of centralized exchange getting hacked and users loosing all of their wealth, high fees for cryptocurrency trading is also one of the major issues that we face in the cases of centralized cryptocurrency exchanges. It's simple – as it is a centralized organisations, technicians and other staff are required to manage the exchange. Bigger the cryptocurrency exchange, bigger the team required. Hence more expenses will be incurred, which will ultimately lead to higher transaction fees. So is this the trend to be continued? Trading on centralised cryptocurrency exchanges, paying higher fees and always being at the risk of loosing all your money? No! Decentralized Cryptocurrency Exchanges like Streamity are here to protect cryptocurrency traders and investors.
What is Decentralized Cryptocurrency Exchange? What is DEX ?
DEX, short for Decentralized Exchanges enables peer-to-peer (p2p) trading of cryptocurrencies without the need for any middle man or intermediary. Decentralized Cryptocurrency Exchange provides trustless trading and transactions of cryptocurrencies. It is completely open source with no involvement of any party controlling the crypto funds. Decentralized Cryptocurrency Exchange also provides it's users to maintain their account and their crypto funds by giving access to their private keys. Also, with decentralized cryptocurrency exchanges, users need not to fulfill any stringent KYC ( Know Your Client ) policies as it is the case with centralized cryptocurrency exchanges. 2018 would be the year of Decentralized Cryptocurrency Exchange or DEX. See what Vinny Lingham , the Bitcoin guru says about DEX:
I'm almost certain we will see a top 25 crypto exchange fail or be shut down in the coming months. This will be the catalyst for the emergence of decentralized exchanges and this is a key theme I'm expecting in 2018.

— Vinny Lingham (@VinnyLingham)
Introducing Streamity, The Most Advanced Decentralized Cryptocurrency Exchange
Streamity is Building a Decentralized Cryptocurrency Exchange with P2P Services Streamity is developing a decentralized cryptocurrency exchange to protect cryptocurremcy community members from the risks of getting hacked and provide all users a safe ecosystem. Although apart from Streamity, there are some decentralized exchanges existing like EtherDelta,0x (Zerox), etc. But here is the USP of Streamity – StreamDesk. StreamDesk makes Streamity, completely different from other decentralized cryptocurrency exchange and may be the most advanced till date. StreamDesk is a decentralized blockchain-based application that allows users to convert their cryptocurrencies into fiat money without any intermediary. It will also ensure phased exchange of most cryptocurrencies that are traded in the market.
Streamity is like Coinbase getting decentralized. For the Indian readers, Streamity is like Zebpay or Unocoin getting decentralized and providing private keys to it's users.
Have al look at the video below which explains "What is StreamDesk?"
Being a P2P platform, StreamDesk facilitates direct transactions between individuals, while its security is guaranteed due to a KYC policy and that use of smart contracts. As a result, there is full transparency of the money transfers between the parties. StreamDesk aims to provide everyone with safe and fair terms of transactions with minimum or no commissions (from 0 to 2%).  All fees will be known in advance, and there will be no hidden commissions. in this way, StreamDesk provides the maximum possible benefits of cryptocurrency trading while minimizing the risks of hacks.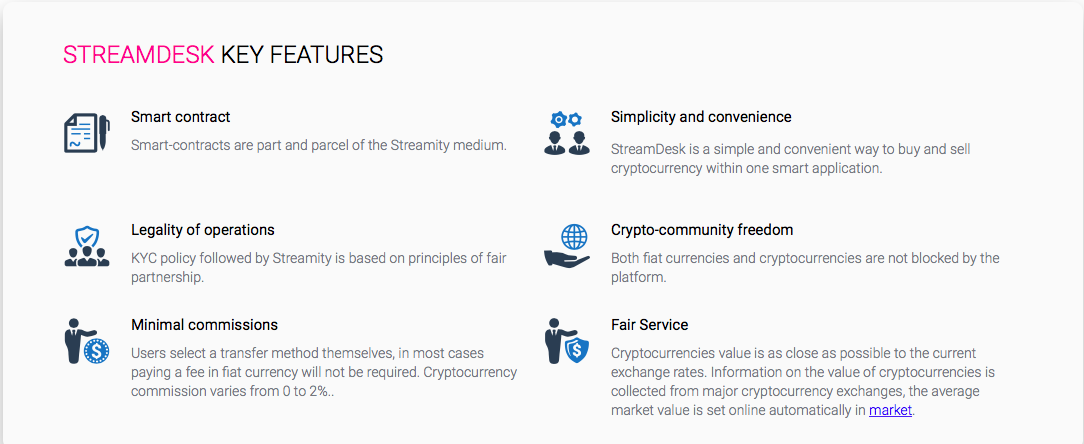 Advantages of StreamDesk
Easy and comfortable service
StreamDesk makes the process of converting cryptocurrency to fiat money easy and secure even for any beginner.
Large scale service with no limits
Global coverage and worldwide presence.
Save money on cryptocurrency purchase
Cryptocurrency to fiat currency exchange is much more profitable compared to other exchange markets and services due to fixed rates, low commissions and the absence of hidden fees.
Cryptocurrency fixed rates
You can buy and sell cryptocurrency at a fixed price. Cryptocurrency rates are fixed to the major licensed cryptocurrency exchange markets.
Cryptocurrency purchaser security
Seller's cryptocurrency is blocked within a smart contract. As the fiat money is transferred to the seller's account, a signal from the payment system opens the smart contract. Purchaser receives cryptocurrency.
Cryptocurrency seller security
If a purchaser does not transfer fiat money to the seller's account within a time limit, smart contract is opened and cryptocurrency is sent back to the seller's account.
Reliable technical support 24/7
Round-the-clock technical support for our customers Streamity Project has it's own ERC-20 compliant Streamity token (STM), which will be used as a means of payment for all the services offered by the project. Besides, STM tokens will be openly traded on all major crypto exchanges.
Streamity ICO details
Ticker: STM
Platform: Ethereum
Token Type: ERC20
Available for sale: 110,200,000 STM
Total supply: 186,000,000 STM
Streamity team has already closed the pre-ICO sale round and is now getting ready for the mail ICO sale. The main ICO sale of Streamity will be carried out in 2 Phases:
Phase 1 starts on March 12 and ends on March 25, 2018.
Phase 2 of the crowdsale begins on April 16 and will be live until April 29, 2018.
During the first day of phase 1 of the ICO, 20% bonus will be offered to participants, and from the second day to the fourteenth day of the ICO a 15% bonus will be offered to all participants buying STM tokens.
On the first day of Streamity ICO on12th March, the Streamity team raised $1.28 Million.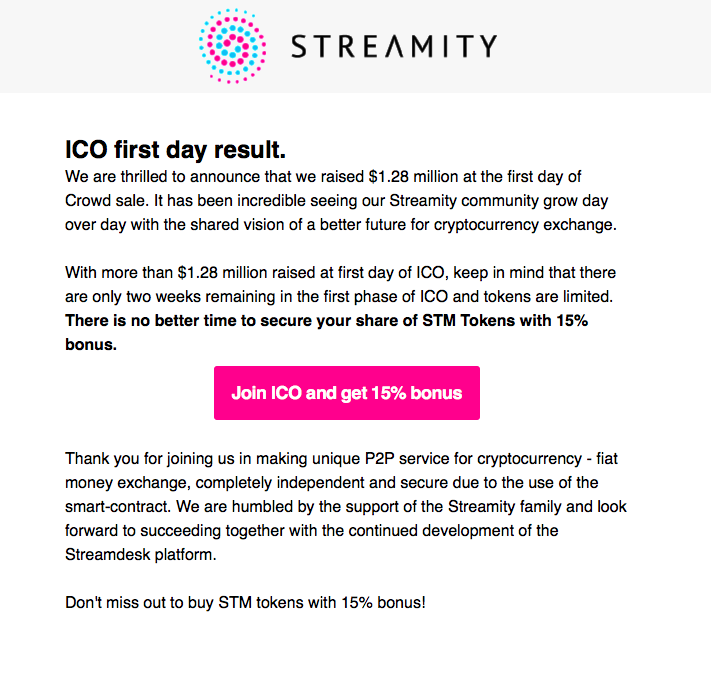 1 STM token is priced at $0.20. The total supply of STM tokens is limited to 186 million, with 70% os STM tokens (110.2 million) available for sale. All unsold tokens will remain reserved with the Streamity project, and none will be issued after the sale. The ICO exchange rate for 1 STM is set at $0.20. Streamity is aiming to raise $20Million For more information, visit the official website of Streamity.
Team Behind Streamity ICO
Have a look at the team behind Streamity ICO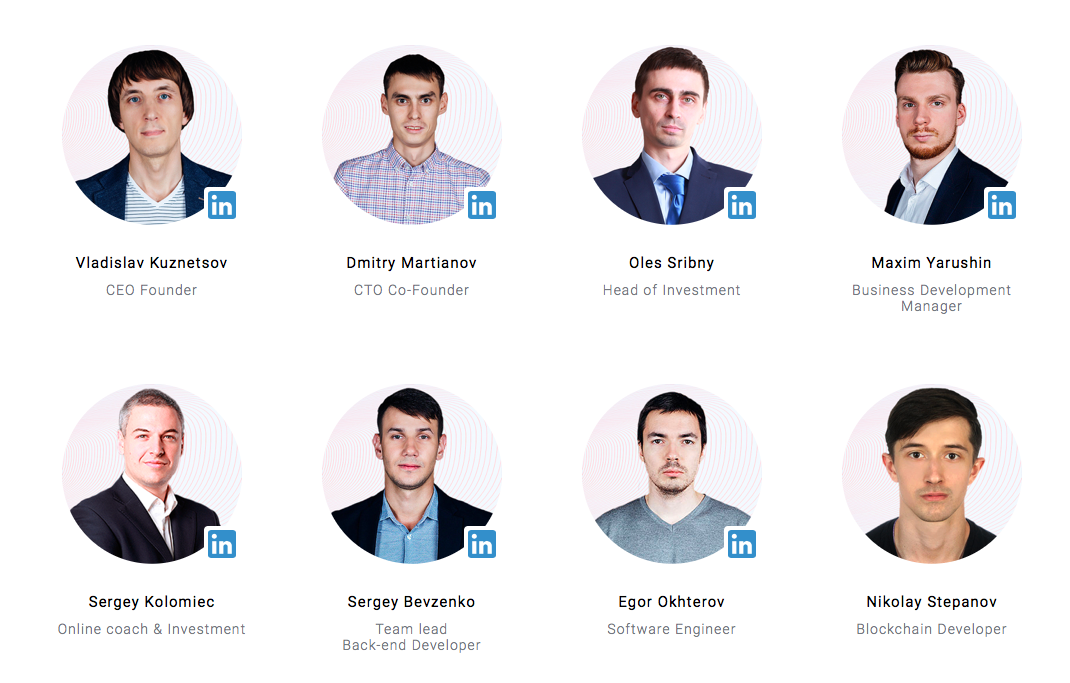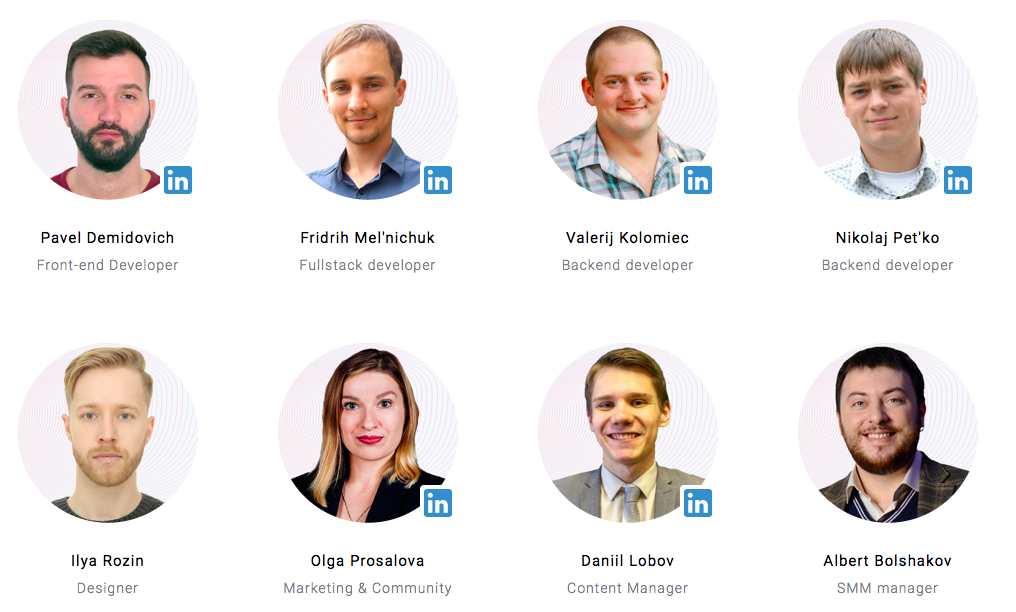 Partners and Advisors Of Streamity ICO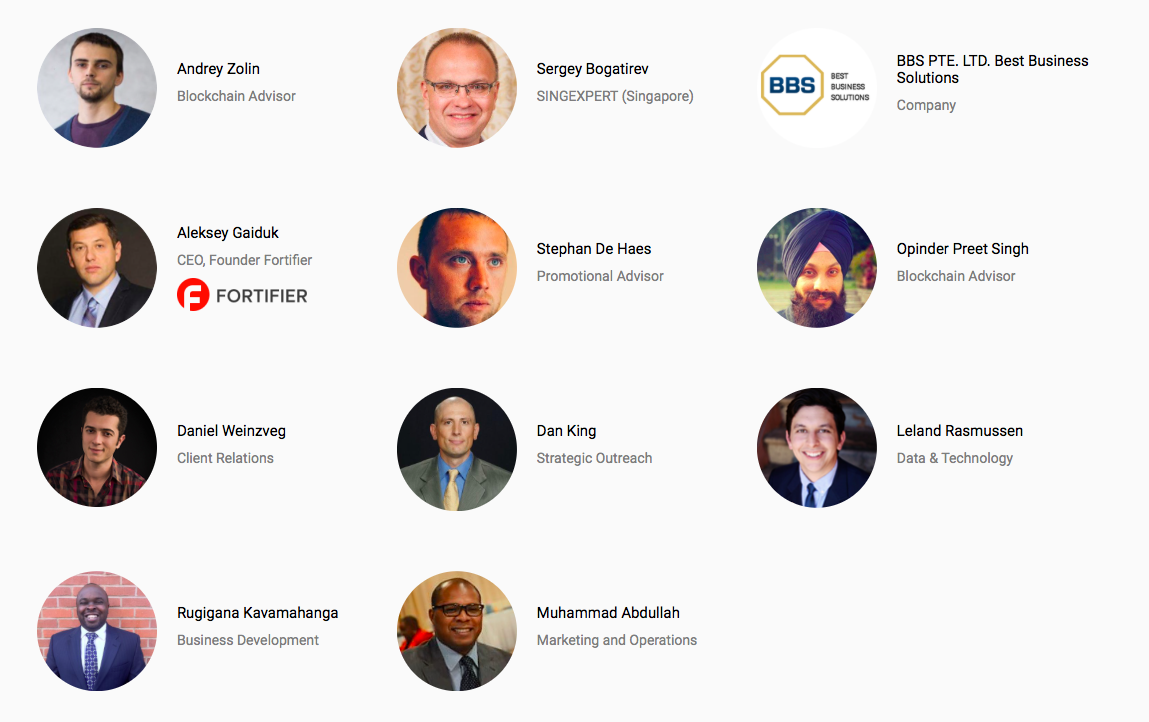 Important Links To Streamity ICO
KryptoMoney.com publishes latest news and updates about Bitcoin, Blockchain Technology , Cryptocurrencies and upcoming ICO's.