CitiBank India Disallows It's Customers To Buy Cryptocurrencies with Credit/Debit Card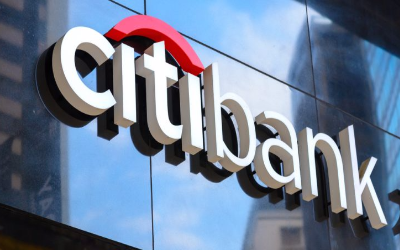 Citibank India bans it's account holders to buy cryptocurrencies such as bitcoin with credit card/debit card. As the Indian population eagerly awaits the government to announce its regulation rules related to cryptoccurrencies, big-shot banks have already started moving the anti-crypto way by halting the purchase of crypto made using their credit cards. On the other hand, payment companies Visa and Mastercard have not blocked cryptocurrency payments.
Banks such as Bank of America, JP Morgan, Citi Bank, Lloyds have barred their customers from using credit cards to buy cryptocurrencies such as bitcoin globally.
An e-mail was circulated by the bank to it's customers announcing "Discontinuation of credit & debit card for purchase of cryptocurrency". The whole message reads as follows:
"Given concerns, both globally and locally, including from the Reserve Bank of India, cautioning members of the public regarding the potential, economic, financial, operational, legal, customer protection and security-related risks associated in dealing with bitcoins, cryptocurrencies and virtual currencies, Citi India has decided to not permit usage of its credit and debit cards towards purchase or trading of such bitcoins, cryptocurrencies and virtual currencies."
Not only Citibank but  Kotak Mahindra bank also decided to walk in the safe path by declaring that, "Kotak Mahindra does not encourage its customers to use their accounts for carrying out such transactions and hence we refrain you from carrying out such related transactions." The bank had also warned about forcibly closing accounts of users found guilty of engaging in the same if directed by Reserve Bank Of India.
However,Keyur Rajput, a HDFC personal banker revealed that, "In case of online purchase including cryptocurrencies and virtual currency, the bank does not have the authority to stop any such purchase unless the RBI expressly says so."
Current Scenario of Cryptocurrencies Such As Bitcoin In India
Cryptocurrencies came into big limelight in India when, the Finance Minster Shri Arun Jaitley mentioned in his Union Budget Speech 2018 that the government won't consider cryptocurrencies as a legal tender. Does this mean that cryptocurrencies are banned. NO! Cryptocurrencies are not banned in India.This means that cryptocurrencies like bitcoin cannot be used to make/receive payments in exchange of goods and services.
The government did not changed it's stand on cryptocurrencies and similar statements were made by the RBI and government in past 3 Years. The government has in no way banned cryptocurrencies in India.
After the speech, when the Finance Minister was asked why he did not banned bitcoins in this is what he has to say:
Subhash Garg, the secretary in the department of economic affairs subsequently confirmed that an investigative committee has been constituted by the government for carrying out a detailed analysis of the functioning of cryptocurrency exchanges and regulatory rules binding them.
Ajay Tyagi, the current chairman of Securities and Exchange Board of India (SEBI) recently revealed that the regulation rules for cryptocurrencies will be out soon.
KryptoMoney.com publishes latest news and updates about Bitcoin, Blockchain Technology , Cryptocurrencies and upcoming ICO's.
Subscribe to our newsletters and join our Telegram Channel to stay updated.
Comments
comments