Did you know that you could mine Bitcoin through CPU and get hundreds of Bitcoins back in 2010? Interestingly enough, a Pentium4 PC was capable of mining more than 100 BTC then But it is not possible as of now. Not only Bitcoins but for other top cryptocurrencies as well. This has totally changed due to multiple factors, including the rise in network difficulty of most cryptocurrencies and the advent of complex ASIC miners [Application Specific Integrated Circuit. This rendered the vast majority of cryptocurrencies impossible for CPU mining.
Despite the problems attached to CPU mining, still there are some coins that can be mined through CPU. In this article, I have listed down some of the cryptocurrencies that are possible to mine though CPU even today.
Also Read: List of Best Bitcoin Mining Software
List Of Best Coins for CPU Mining
Monero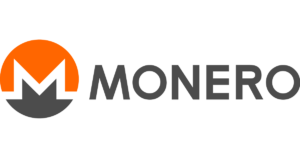 Monero stands out among other cryptocurrencies as it is widely considered as the most advanced anonymous digital currency. Monero is based on a proof-of-work algorithm known as CryptoNight, which is designed with certain specifications that make it difficult for Monero mining using ASICs to work well. In turn, it is actually relatively easy to mine Monero on your PC. CryptoNight algorithm is a memory-bound hashing algorithm that "relies on random access to slow memory."
To mine Monero via CPU, all you need to do is download Monero mining software, install it, and you are ready to start. Using only your computer's processing power, you can generate new Monero coins. However, if you are looking to increase your earnings, you can purchase a graphics card that will increase your computing power so that you can mine even more Monero.
The team behind Monero team is also developing Smart Mining.
"Smart Mining detects your CPU usage, and if your CPU is idle and you aren't on battery power, it will begin mining. As soon you switch to battery power or your CPU activity picks up it will pause mining until it sees it is safe to start again." This would allow anyone with a computer to become a miner. The more miners there are, the greater
Monero can also enable CPU mining through Coinhive, a JavaScript miner that runs in a browser. It gives people visiting a website the opportunity to contribute some of their CPU power towards mining.
Electroneum

Electroneum (ETN) was launched in September 2017. Even though Electroneum Price hasn't increased since its launch, its underlying technology makes it one of the most promising cryptocurrencies for the year 2018.
Electroneum cryptocurrency is based on an advanced version of the CryptoNote algorithm, which means that it is ASIC resistant. ETN coin can be mined with CPU, GPU, and even a smartphone. Actually, electroneum was inspired by the idea that targeting the world's 2.20 billion smartphone users can trigger the mass adoption of cryptocurrencies.
The XMR-STAK 2.2 miner is an all-in-one miner that can be used to mine Electroneum using CPUs, AMD, and Nvidia GPUs. The ETN mobile miner is available on Google's Play Store. The moment you install the miner app on your smartphone, you can start mining ETN tokens and most importantly, the miner won't eat up your 3G or 4G bandwidth.
Bytecoin (BCN)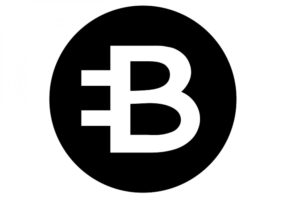 Bytecoin has always been on a hit, as its price recorded an astonishing 5,600% surge in 2017, scoring an all-time high of 100 Satoshis at the beginning of 2018 as well. Bytecoin is an altcoin that is based on the CryptoNote protocol, which promotes anonymous peer-to-peer cryptocurrency transactions. Bytecoin (BCN) is ASIC resistant, so you can mine it with a simple CPU. Xmrig is the best software for mining Bytecoin, as recommended by the Bytecoin's official blog. There are three main versions of xmrig's software:
One for central processing unit (CPU) mining,
Another for GPU mining using AMD graphic cards,
And the final version is for GPU mining using Nvidia graphics cards.
Digital Note (XDN)

Also known as DarkNote or DuckNote, Digital Note is not just a digital currency, it is an encrypted and untraceable messaging system. It also uses peer-to-peer technology and fair ASIC-resistant PoW mining process to operate with no central authority. It is based on the CryptoNote anonymous technology and is a CPU mining exclusive.
AEON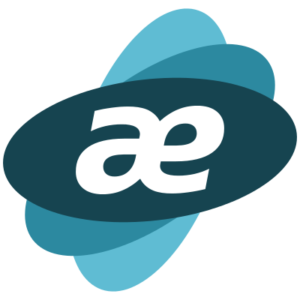 AEON is a digital currency that offers a very mobile-friendly interface. The USP is that it's a lightweight cryptocurrency with the same privacy benefits. You can think of it as a lightweight Monero. With respect to profitability, it just about covers the cost of running an average computer at full power. Furthermore, it is a CPU mining exclusive.
Zencash (ZEN)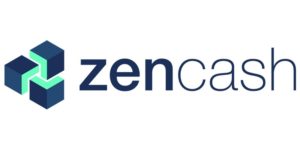 Zencash (ZEN) cryptocurrency is based on Zcash's zero-knowledge encryption protocol, which promotes almost fully anonymous cryptocurrency transactions. ZEN's anonymous transactions are based on the following two factors:
Zk-SNARKS, or "Zero-Knowledge Succinct Non-Interactive Argument of Knowledge" algorithm- This represents a proof construction where the verification of possession of a private key is possible, without any interaction between the prover and the verifier taking place.
Domain Fronting: This is an innovative technique that conceals the real endpoint of internet connections. Domain fronting prevents censorship across the Zencash network, rendering it almost impossible to trace zencash transactions.
Zencash cryptocurrency can be mixed with your CPU or GPU by using Nicehash.
In the case of AMD graphic cards, Claymore's ZCash GPU Miner, and in case of Nvidia graphic cards t is better to use EBWF's, Cuda ZCash Miner.
Some More Coins for CPU Mining
Apart from the above-mentioned cryptocurrencies, the following coins are also ASIC Resistant and fits well for CPU Mining:-
Boolberry (BBR),
Coin Magi (XMG),
Curecoin (CURE),
Cryptonite (XCN),
FantomCoin (FCN),
Gridcoin (GRC),
New Universal Dollar (NUD),
QuazarCoin (QCN),
RieCoin (RIC),
Slimcoin (SLM),
Vertcoin(VTC)
Update [23 May 2018 }: Apart from the above, I did some more research and found out some more coins for CPU mining which are as follows:
Darkcoin (DRK),
DashCoin (DSH) -> different from DASH
Fantom Coin (FCN)
Quazar Coin (QZN)
Also Read: How To Mine Litecoin? The Ultimate Guide To Litecoin Mining
CONCLUSION
Using CPU mining to mine altcoins can help you make a few cents per day utilizing a PC that you have hanging around your place doing nothing. There are numerous more cryptocurrencies that can be mined through CPU but as of now Bytecoin, Digital Note, AEON, and Monero are the best altcoins for CPU Mining. Always put into your consideration the price of the altcoin you choose to mine and always consider shifting to the coins whose prices are soaring. Do your own research before putting up your resources to mine any cryptocurrency.
Also, read some cryptocurrency mining-related articles that you might be interested:-

Rohit Kukreja
Rohit Kukreja is a Commerce graduate with Financial Markets expertise involving Stocks, Forex, Futures & Options Market, and now Bitcoins & Cryptocurrency Markets. Blockchain Enthusiast but not a techie, Rohit is an active member of various Blockchain & Crypto communities all over India.