When it comes to the smart contract blockchain space, the second largest crypto asset, Ethereum (ETH) ranks at the top. Ethereum's first place in the smart contract blockchain space is fiercely vied for by Cardano's ADA, Digibyte's DGB, and Zilliqa's ZIL.

Based on market capitalization, ETH ranking 2nd largest is few steps ahead of its keen competitor, Cardano's ADA, ranking 8th while it's way ahead of other competitors like Digibyte's DGB ranking 37th and Zilliqa' ZIL ranking 45th as of the time of publishing.

This huge gap has spurred up doubts in the hearts of some if Ethereum could ever be outrun.

A renowned analyst cum trader maintained the possibility of the Ethereum "killer" case. Former Messari Chief Qiao Wang weighs in by stating the only way is for other smart contract assets to dare to be different by incorporating Ethereum's missing link which is non-U.S. dollar Stablecoins.

Ethereum is trading at $225. Cardano (ADA) is trading at $0.10 recently setting fresh highs. DigiByte (DGB), a UTXO PoW based blockchain used for remittances and cybersecurity is trading at $0.02, Zil the native crypto asset of Zilliqa is trading at $0.02.
'Daring to Be Different' Is the Only Way Ethereum (ETH) Can Be Overtaken
Ethereum has carved a niche in its use case being widely utilized for the transaction of U.S. dollar Stablecoins like Tether USDT, USD Coin (USDC), and several others. The value of Stablecoins on Ethereum according to a recent estimate is given as between $8 to $9 billion.

Qiao Wang states the only way other smart contract assets could match up with the lead, Ethereum is by daring to be different. He advocates a shift away from Ethereum's ethos and vision which he sees as the route to failure. Explaining further that it's not possible to copy the lead and overtake it.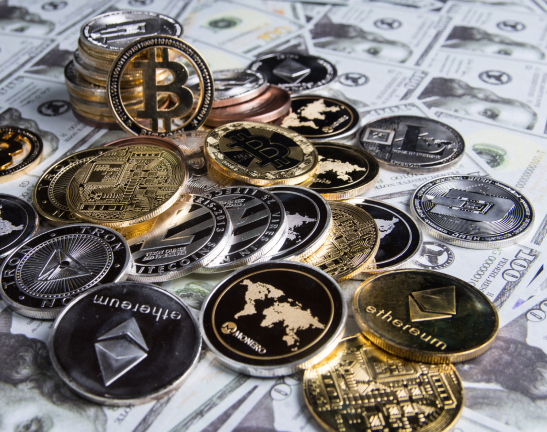 Non-USD Stablecoins May Be the Breaking Edge
Stablecoins are viewed as being a huge driver of ETH's utility as data aggregator Messari recently indicated that on some occasions, core ETH transactions are quite lesser than ETH-Stablecoins transactions. Alluding to the fact that there may be no DeFi without the Stablecoins.

However, Ethereum only transacts USD-based Stablecoins. Qiao Wang advocates that other smart contract assets explore this opening by integrating Non-USD Stablecoins which may be Ethereum's backbreaker.

The analyst isn't however oblivious of the fact that it may be difficult to integrate non-USD like the Pound Sterling, the Euro, the Japanese Yen Stablecoins due to negative interest rates, and other macroeconomic factors. He sees a groundbreaking project of such having the potential of impacting DeFi adoption and cross border remittance payments.

In the light of Cardano's Shelley upgrade, Cardano's founder Charles Hoskinson spoke along the line of competition stating Ethereum will soon feel pressure from Cardano due to Shelley upgrade. This however brings to mind the question if Ethereum could truly be overtaken while still following its trail.
Image Credit: Shutterstock