What is Telcoin ?
Telcoin – Heralding A Wave Of Financial Inclusion In The World Of Mobile Phones
In spite of the growing popularity of blockchain technology and the dynamic solutions it has brought ahead so far, its relative adoption is considered to be pretty low. Becoming involved in the world of crypto might make newbies having zero knowledge about the same pretty anxious. The process of blockchain adoption makes it mandatory for the companies to sign up with any popular blockchain platform for an initial crypto wallet which discourages users with the complicated setup in most of the cases. Cumbersome processes such as registering with an exchange, acquiring technical knowhow, completing KYC formalities, signing up for a wallet etc. have enhanced the reluctance of people in adopting something new irrespective of the mammoth benefits its tags along.
In such a scenario if a subtle process emerges for propelling seamless lending of the public through adoption by the usage of platforms which people are already comfortable using, then the entire drill will become much more simplified. It can make crypto adoption seem like a cakewalk while gaining from the enhanced compatibility with the existing telecom and mobile network processes. This is where Telcoin enters the arena with the aim of facilitating financial inclusion through remittances, payments, credit and other forms of financial services on the blockchain.
The Singapore based company Telcoin Pte Ltd works with a diverse team which operates out of Tokyo, Japan. Its eponymous cryptocurrency Telcoin is based on Ethereum blockchain. This "https://kryptomoney.com/erc-20-tokens-protocol-explained/" target="_blank" rel="noopener noreferrer">EC20 token is aiming to establish partnership with telecom giants such as Verizon and AT&T to create a target market having ready demand for their coins. This new 'mobile cryptocurrency solution' wishes to integrate 'cryptocurrencies with mobile networks globally," for hassle-free conversations between telecom mobile money and post-paid or prepaid billing platforms. "Telcoin is the revolution fintech has been dreaming of, a global cryptocurrency that is accessible through a convenient and trusted network," says eminent Telcoin advisor Michimasa Naka. Other key features of this service are as follows:
The platform is fully compliant with other telecom operator guidelines and shall be distributed exclusively by the network operators of GSMA mobile.
Telcoin has established partnership with most of the hotshot mobile network providers spread across the glove for catering to 5 billion mobile users by mitigating their requirement for crypto based services.
The platform is built on the solid foundation of Ethereum blockchain which as predicted by analysts houses the potential of turning into a goldmine in days to come.
NOTE: Apart from Telcoin, there is another cryptocurrency named "https://kryptomoney.com/dent-coin/" target="_blank" rel="noopener noreferrer">DENT, which is disrupting Telecom industry with Blockchain Technology. It is famously said that while DENT is moving against telecom players, TELCOIN is moving with telecom companies. "https://kryptomoney.com/dent-coin/" target="_blank" rel="noopener noreferrer">Read more about DENT Coin
Telcoin Working Mechanism
The company follows a highly incentivized model for the distribution of its token among mobile networks. Telecoms will receive telcoin token at an annual rate of 5% for a period of ten years starting from the time of ICO. This phase which shall allow the slow merging of currency into the mobile market has been termed as integration period. Some other features are as follows:
It shall incentivize adoption by providing every person who become a part of this family with uninterrupted token based bonuses.
System flexibility in 'token pricing and exchange API' can pave the way for optimum collaboration of this platform over the mobile network.
Secure TenX wallet shall be offered by the company to its customers with further dream of coming up with their exclusive wallet line-up which can work in collaboration over a third-party payment or operator platforms.
The fully integratable Telcoin platform is in sync with our mobile spending habits thus allowing us to make online payments, international remittances, ad hoc transfers and mobile credit top ups without breaking a sweat.
Other Facts To Consider
Market studies have pointed out that the crypto domain houses the hard-core potential of bringing in 'international remittances' worth $500 billion at the very least. An average remittance fee of 7.42% is levied thus causing the recipient to receive 8% less than what is being sent to him. With the help of Telcoin, end users can engage in such services at just 2.5% of the transaction value. Thus, Telcoin can provide users with a platform which promotes cheap transfers allowing them to gain a small part of the market share.
A 30th October date has been set for the Telcoin ICO which proposes to raise a corpus of US$25 million. Co-creator Claude Eguienta has pointed out that, "[It's] a target, and not a cap. It might sound large compared to a seed round, but we have a team, a sales channel, and a product, and we do not want to go back in fundraising mode in 18 months." They have already roped in an undisclosed amount from East Ventures which has been described by fellow creator Neuner as a "strategic partner more than a financing source."
Official whitepaper of the company revealed that the upper cap of Telcoin supply has been fixed at 100,000,000,000 coins. However, only 25% of this large supply shall be distributed through ICO and investors can opt for only 22% of the same for investment with 3% being earmarked against the bonus pool which has been mentioned in the pre-ICO section.
'Unit value of a coin will be calculated based on the total amount of funds raised during the pre-ICO and ICO phases.' Ethereum, TenX pay tokens and Bitcoin can be utilised for purchasing Telcoin tokens and smart contracts can be used for execution of all the purchases for a limited time and amount. Two weeks of selling time shall be allowed to the tokens which will be pulled back from shelves once the deadline is reached.
The end user can engage in transactions by just possessing knowledge about the mobile number of the person to whom they wish to send the money. A transaction fee shall be generated just like in the real world every time a transaction is conducted. One can avail of tokens at a discounted rate by participating in ICOs. The end consumer can also buy these tokens from his operator by using his account credit or wallet holding. A fee shall be bagged by the telecom operator for selling these tokens to the final customer.
The self-explanatory payment process is easy to proceed with. But one needs to understand that only a conversion fee has to be paid making it perfect for small business owners who wish to target telecoms through establishment of partnership either directly or indirectly
Creator Speak & Market Potential
Paul Neuner and Claude Eguienta, the creator of Telcoin feel that it has the power to survive the market competition unlike other get-rich-quick schemes meant for early-buyers which can be of great help to people lacking bank accounts.
Co-founder and CEO Claude Eguienta stated that:
[et_pb_testimonial author="Claude Eguienta" job_title="CEO & Co-Founder" company_name="Telcoin, Telcoin PTE Limited" portrait_url="https://kryptomoney.com/wp-content/uploads/2018/05/0.jpg" background_layout="light" _builder_version="3.0.99″]
"Money transfers are a big market where the biggest players still control most of the market share because of their reach and branding. We see disrupting this state as a perfect application for a currency available worldwide. We also believe that if we want to solve financial inclusion, helping people to send money home is a good first step."
[/et_pb_testimonial]
According to a McKinsey report, 2.5 billion adults around the world do not seek help from microfinance institutions or banks for borrowing money. 1.5 billion of the same reside in Asia although 5 billion are holders of mobile phones.
Eguienta says that:
"In the developing world, where most telcos provide mobile money which is a good equivalent to cash, we will allow for instant exchange to mobile money. One of the reasons why we are starting with remittances is that as most of the transfers go from the developed world to the developing world, cashing out will be very simple for most of those users who want to."
Rather than replacing the mobile money system which has already been set up by a telco, the crypto coin and mobile wallet seeks to work in harmony.
Paul Neuner, Telcoin Co-Founder and Chairman revealed to Tech in Asia that:
"The majority of global remittances go to countries where mobile money exists and is commonly used, but last year mobile money was involved in less than one percent of the US$500 billion worth of remittances. There is a clear opportunity for telecoms to be involved in a larger share of the remittance market, and Telcoin will help them do this."
From Where To Buy Telcoin ? | How To Buy Telcoin (TEL) Cryptocurrency ?
Telcoin cryptocurrency is listed and can be purchased from the following list of cryptocurrency exchanges:
Kucoin,
Hitbtc,
IDEX,
EtherDelta
How to Buy Telcoin In India?
As on the date of publishing this article, there is no Cryptocurrency Exchange in India that offers Telcoin against Indian Rupee (INR). Hence, Indian crypto traders and investors can buy Telcoin from the above mentioned crypto trading platforms in exchange of BTC/INR
Telcoin Wallet | Where To Store Telcoins ?
Since Telcoin is an "https://kryptomoney.com/erc-20-tokens-protocol-explained/" target="_blank" rel="noopener noreferrer">ERC-20 token, hence it should be stored in wallets that supports storage of ERC-20 Tokens like:
MyEtherWallet (MEW),
MetaMask,
Coinomi,
Ledger Nano S,
Trezor, etc
Here is a full list of different wallets that are compatible and supports storage of ERC-20 tokens:- Best Wallets To Store Your ERC20 Tokens
Telcoin Team
Following are the Telcoin team members and advisors: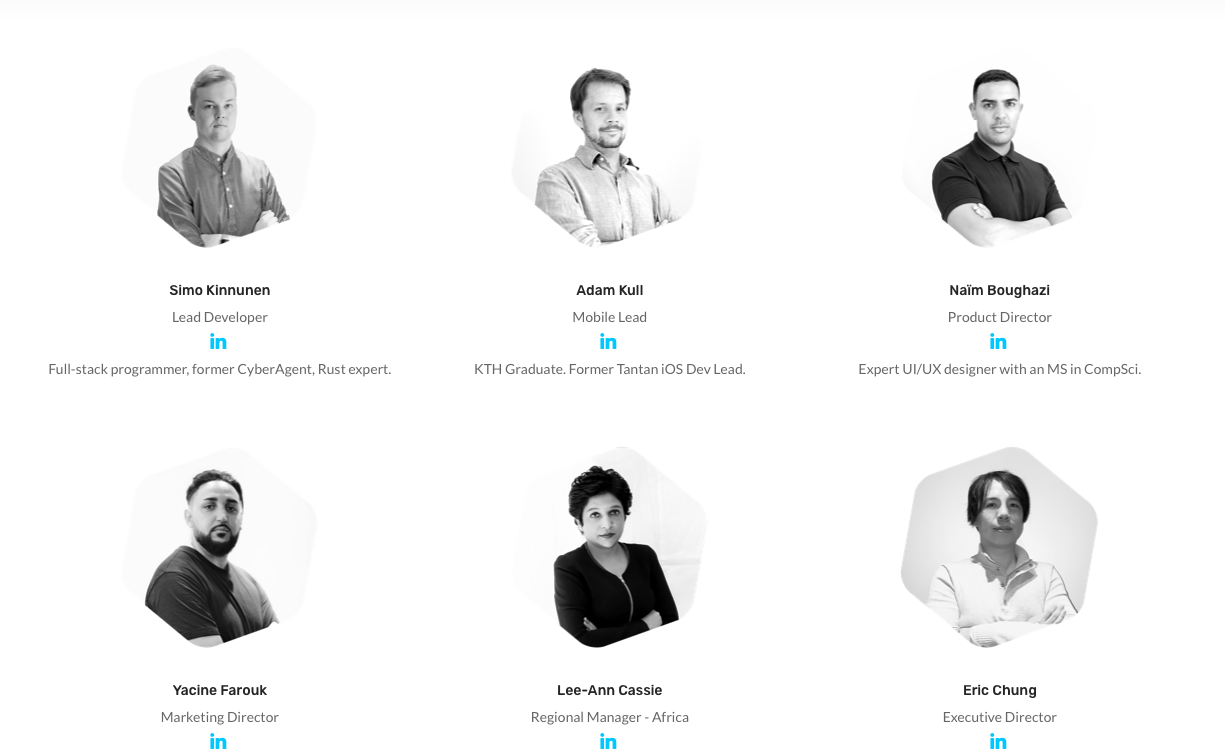 Telcoin Advisors
Following are the board of advisors to Telcoin: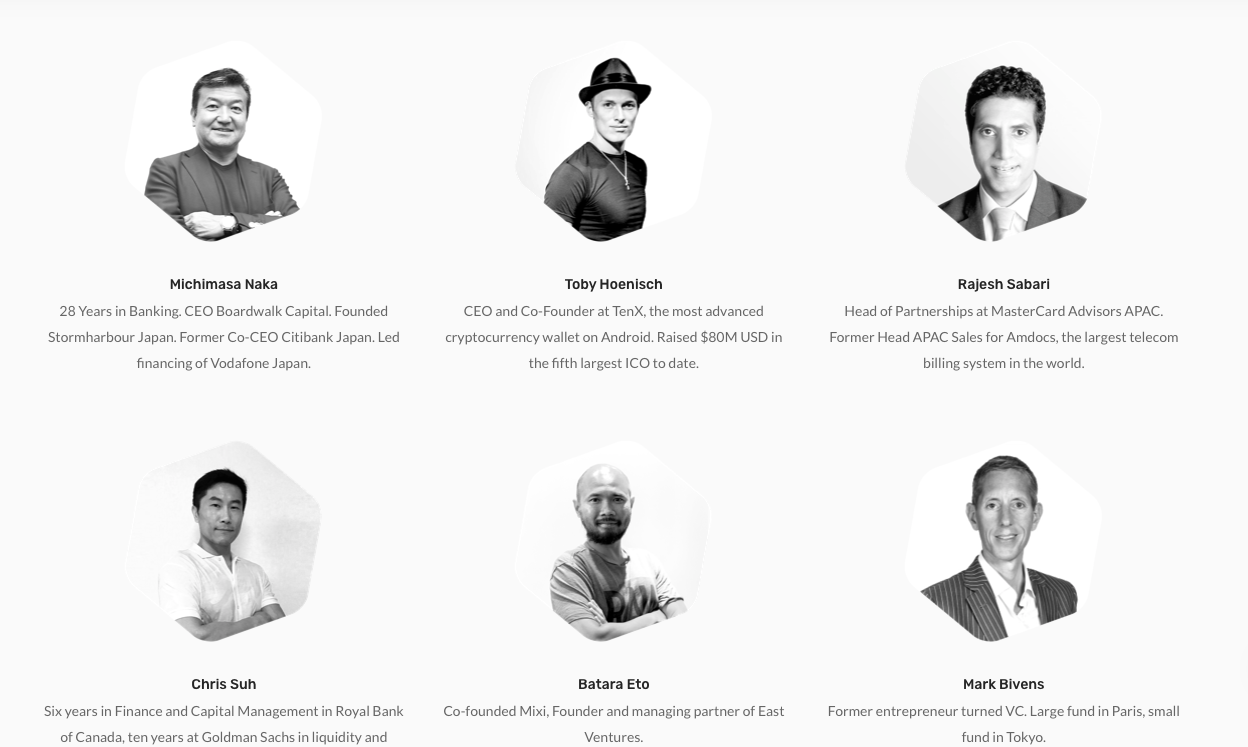 Telcoin Useful Resource Links
Following are some of the important useful resource links, which i suggest you to follow to stay updated with Telcoin:-
Conclusion
Neuner feels that a startup, "like ours can help mitigate" the issues pertaining to "user experience, international interoperability, fast-paced software development, and ability to take risks in a competitive environment," which is usually lacking in other telcos.
Eguienta adds that: "I think it's interesting to compare the success of telco-led mobile money in Kenya with the failure of bank-led mobile money in Nigeria. This is not a trust issue or cultural issue – people simply want a seamless experience. If Telcoin can help make mobile money more usable, people will use it."
Overall, Telcoin can be a huge revolution in the blockchain/cryoto and even the telecom space. Also, as it is available only few exchanges, the price of Telcoin may shoot up if it get'ls listed on more exchanges.
Also Read:
KryptoMoney.com publishes latest news and updates about Bitcoin,Blockchain Technology, Cryptocurrencies and upcoming ICO's.