Nucleus Vision (NCash) – The Radical Change In Retail Industry Powered By IoT and Blockchain
The idea of NCash or Nucleus Vision was incubated back in 2014 for using Internet of Thing (IoT) to take the shopping experience of customers a notch higher by making precise decisions on product preferences without using Bluetooth, RFID or Wi-Fi. Presently, about ten Indian retail stores have adopted this ground-breaking technology-agnostic system which is gaining rapid recognition in the crypto sector.
An initial investor of the Nucleus Vision project, Tim Draper who is also associated with other hotshot companies such as Hotmail and Skype plans to transform the technology industry backed by the Nucleus Vision project.
The blockchain-based retail industry has been targeted by a bevy of crypto projects ranging from Litecoin (LTC) to lesser-known coins such as Request Network (REQ) and UTRUST (UTK) for bringing upon e-commerce or brick-and-mortar solutions to retail customers or outlets. With only a fraction of the customers signing into a loyalty program, it is becoming increasingly hard for the retail shops to know about their tastes and preferences for leveraging the data accordingly.
The Nucleus Vision technology is bringing a paradigm change in the mode of interactions of merchants with clients in various physical stores using IoT, the result being faster and quicker financial transactions gateway enriching the modern-day retail experience.
What Problem Nucleus Vision Is Solving?
When a customer visits the retail outlets, the salesman gets fired up and starts jumping onto the customers. Some of the salespersons starts showing their latest range of products even when the customer does not have a need for it. But some do asks the customers about what exactly they are looking for so that they can offer the best product that suits their needs. But what if, the store managers/ salesman gets to know the requirements of the customer, as soon as the customer walks in the store even without asking them? Much savings of time and efforts!! Isn't it?
How Does NCASH Works? | Working Mechanism Of Nucleus Vision
To solve the above mentioned problem, Nucleus Vision is going to take advantage of their proprietary IoT sensor ION.
The ION sensor device is installed by the store owners in their outlet. This device uses phone signals for identifying individuals positioned within 200 metres of the device without the requirement of facial recognition, Wi-Fi or Bluetooth.
The global ecosystem termed as NEURON records data pertaining to customer's shopping experience. This data can also be sold to third parties over the same platform. However, customers gain exclusive right over privacy matters regarding whether they wish to divulge such data or not while completing their checkout formalities. They can even opt for the incognito mode thus sharing their shopping experience without divulging their identity.
A secure ORBIT ( Nucleus Vision Blockchain)  layer safeguards the data which is transmitted between the ION sensor and customer device.
The retail outlet thus receives real-time details pertaining to the customer on his arrival.
Customers can even bag discounts, earn NCash tokens and recommendation offers for sharing their shopping experience. The NCash tokens can also be used to buy products/services.
Users are automatically disconnected once they cross over the 200-meter radar of the device which does not track people geographically.
The concept of NCash is much different from other IoT-based cryptocurrencies such as IOTA (MIOTA) and VeChain (VEN) which presently are just theoretical concepts. This functional blockchain invention on the other hand earmarked against the retail product industry hopes to deploy 250 of their devices thus gathering information from more than 250k customers within the end of second quarter.
The year-end target is to have 5000 active ION devices spread across worldwide retail stores since all it requires to make the operation successful is a basic 3G or 4G internet connection.
Mode Of Customer Interaction
Customers are recognized by the ION sensor device of the store once they enter the preset range.
A customer ID is assigned by the sensor to the Nucleus ecosystem.
A notification is set out to the smartphone user carrying an nCash offer for their data approval.
The nCash account of customers are credited with preset tokens upon approval. These tokens can also be transferred to other ERC20 compatible wallets.
Data regarding customer shopping is then securely transferred to the blockchain for identifying related future events.
Shop owners might seek out more data if no prior record is held by the customer at the retail outlet. This in turn can provide retailers with the privilege of viewing previous purchases made by the customer in other stores.
Stores owners can offer nCash to the customers to lure them in for future store visits.
Roadmap of Nucleus Vision
Nucleus Vision Retail (presently ongoing) – The technology will target retail industries worldwide through in-store customer personalization and identification.
Nucleus Vision Security (2019) – Here the technology shall be expanded for securing physical assets and gaining access control.
Nucleus Vision Powered World (2021) – In the final phase, smart homes, health, agriculture, cities and transportation shall be empowered through this dynamic technology.
See the complete NCash Roadmap here:- https://nucleus.vision/roadmap
Cancellation of NCash ICO
The initial coin offering of nCash was cancelled by the Nucleus Vision team due to the pricing of Ethereum tokens during the same time. The community members were airdropped for maintaining utmost transparency. This decision in spite of being an honest one was pretty easy to take as Nucleus Vision had already raised more than $40 million from the early-bird investors prior to the public presale.
How To Buy NCASH Tokens? From Where To Buy NCASH Tokens?
NCash tokens are listed and can be purchased from the following cryptocurrency exchanges:-
How To Buy NCASH Tokens in India?
Indian Crypto traders and investors can buy NCash coin from the following Indian Cryptocurrency Exchanges in exchange of INR:
"https://bitbns.com" target="_blank" rel="nofollow noopener noreferrer">

BitBns
Where To Store NCash Coins? | NCash Compatible Wallets
NCash is an ERC-20 token and thus NCash tokens can be safely stored in ERC-20 compatible wallets like:
MyEtherWallet (MEW),
MetMask,
Coinomi,etc
Here is a full list of wallets that are compatible and supports storage of ERC-20 tokens:- "../best-wallets-store-erc20-tokens/" target="_blank" rel="noopener noreferrer">Best ERC 20 Tokens Wallets 
NCash coin can also be stored in physical hardware wallets like Ledger Nano and Trezor.
Team Behind Nucleus Vision
Following is the list of Nucleus Vision Team Members: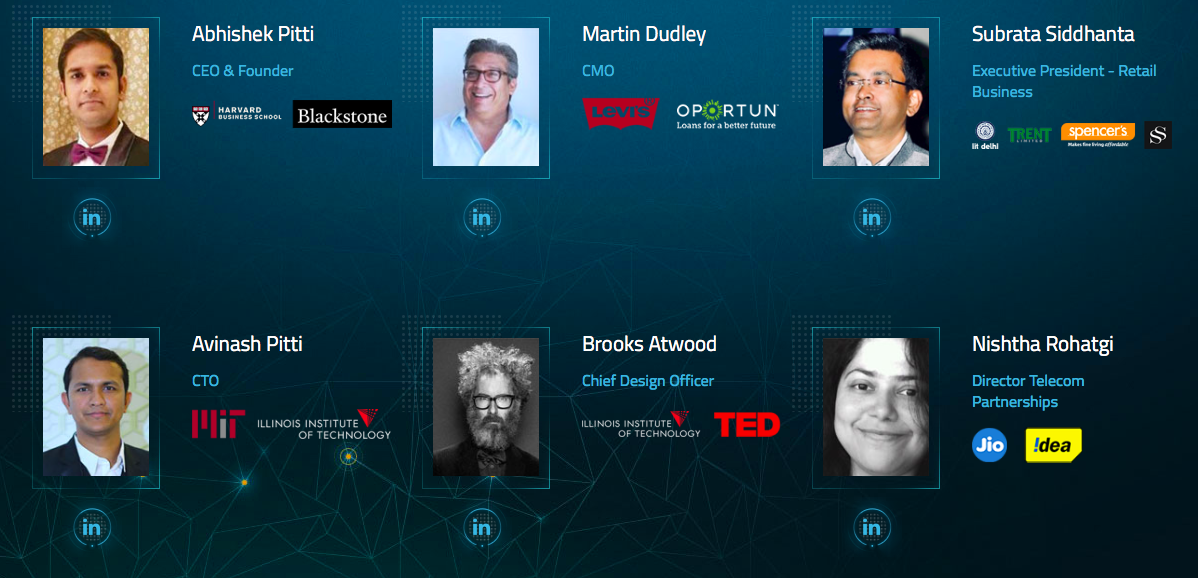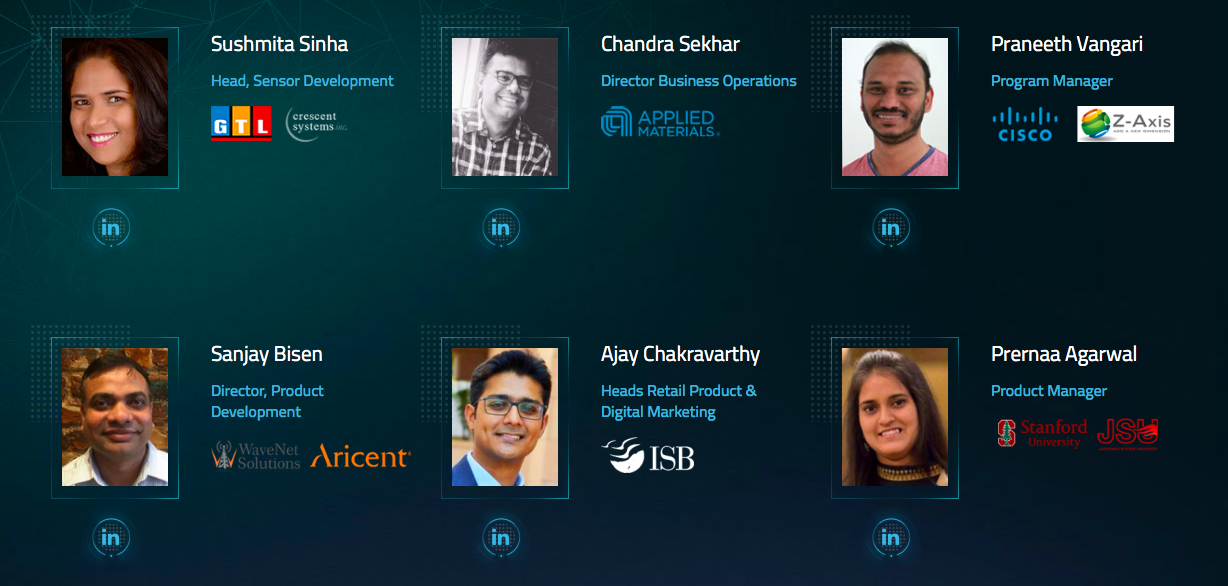 As per the website, Nucleus Vision claims to have a team of 40 members which includes:
9 blockchain developers,
5 data scientists,
1 IoT platform architect,
5 marketing experts,
9 engineers,
11 operations professionals
Investors at Nucleus Vision
As mentioned above as well, the Nucleus Vision (NCASH) ICO was cancelled but it had already raised more than $40 million from the early-bird investors prior to the public presale. Following are the some of the investors backing Nucleus Vision: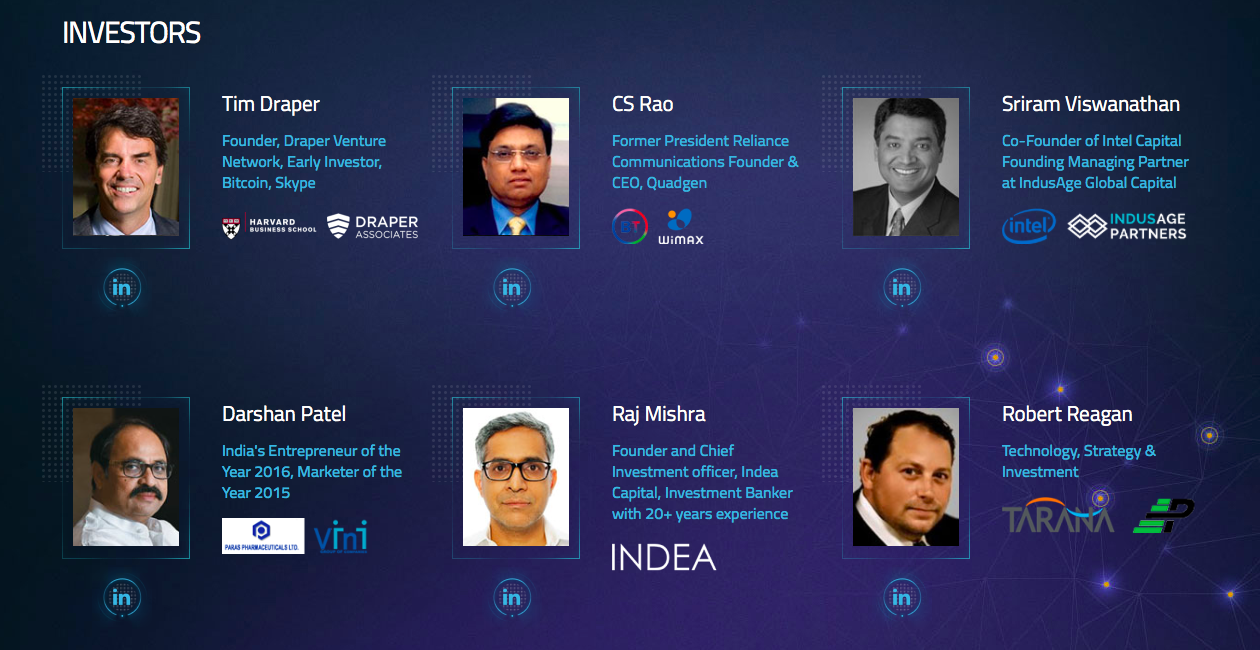 Advisors at Nucleus Vision
Following are the advisors to Nucleus Vision project: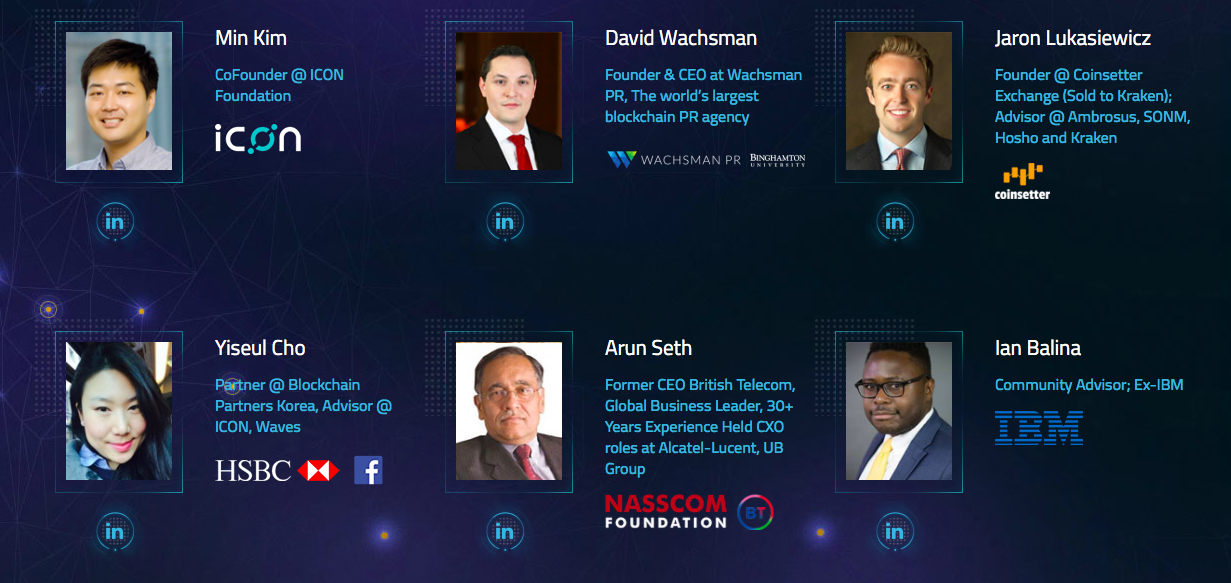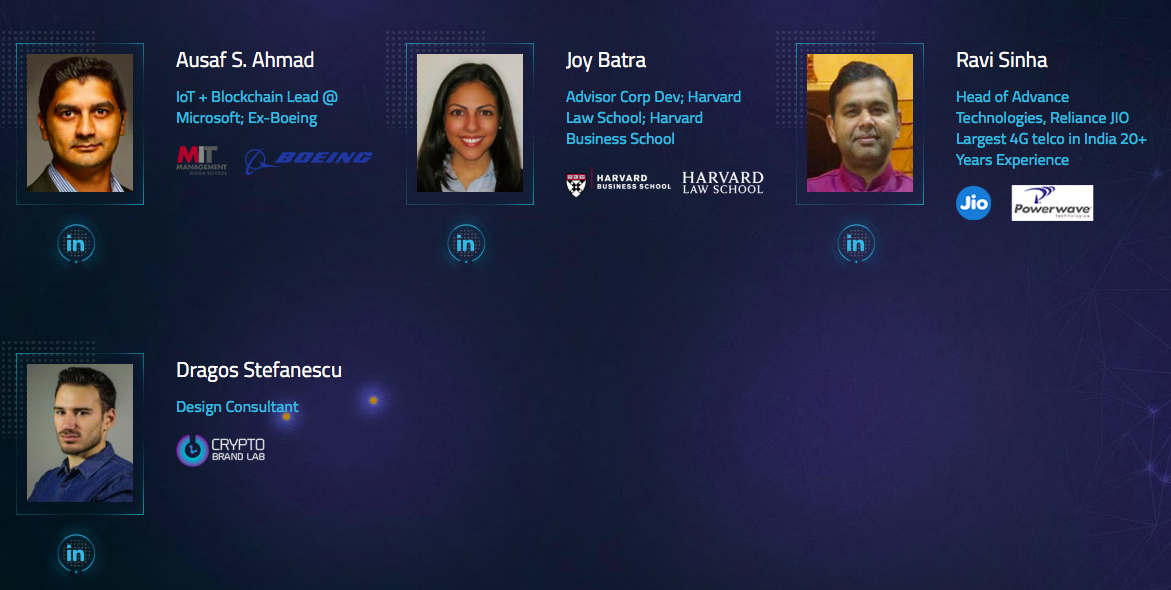 Expert Speak
Avinash Pitti, the CTO  has enumerated the whole thing by stating that:
 "With Nucleus, we can create a better world by providing personalized experiences to end users while ensuring privacy. With Nucleus, every shopper is made to feel special when they walk into a retail store."
According to him,
"[Retailers] simply connect the ION (IoT) sensor and they become part of the Nucleus ecosystem. With the Nucleus ecosystem, they gain access to a vast and secure data exchange system that gives them critical insights about walk-in customers. With this data, Nucleus helps retailers to incentivize walk-ins in the store, increase in-store conversions, grow average customer basket size, and, most importantly, earn customer loyalty."
Pitti also pointed out to Tech Wire Asia when asked about the safety parameters that:
"Each request to access a customer's data on the blockchain will triger a notification to the customer, prompting them to authorize the transfer. Furthermore, retailers will have to pay users for their data, instead of networks with mass data. This not only ensures higher data integrity but also helps retailers pick and choose specific data points. We are already live in 10 stores in India, with 19 of our proprietary sensors installed between them. Over 33,000 walk-ins have been identified, with an authorization rate of more than 10 percent among customers. These customers were sent around 2,000 offers, and of those offers, 75 percent were redeemed. This signifies success for us; these numbers more than validate the potential of Nucleus in retail,"
Ncash Additional Resources
"https://www.youtube.com/channel/UCJ4LIGyMee0HnAx4rDvX0nw" target="_blank" rel="nofollow noopener noreferrer">

Youtube
Conclusion
Retailers can now serve their customers in a better way empowered by the Nucleus Vision IoT based, contactless identification system which paves the way for seamless information pertaining to the needs of customers. The gap between offline and online retail world gets bridged by NCash leveraging on the blockchain technology of Ethereum. Being the flagbearer of such change, Nucleus Vision can serve as a viable example for other projects to follow suit.
Also Read:
Get latest Bitcoin News and Cryptocurrency News on KryptoMoney.com