What is DragonChain ?
Dragonchain is a US based blockchain-centric company incorporated in 2014 by Disney. DragonChain has been gaining quite a bit of attention from both newcomers and long time crypto traders and investors. DragonChain offers blockchain as-a-service, which allows businesses to implement blockchain technology to secure their databases and execute – all without any technical expertise. All business data is retained by the owning company and with a server-less scalable platform, any further development can be done with ease.
Research and development of the Dragonchain project began in 2014. It started out as the Disney Private Blockchain platform and was released as open-source software. In 2017, the Dragonchain Foundation, a non-profit organization, was launched and the Dragonchain platform, as we know it today, was born. The foundation was created specifically to maintain ownership and responsibility of the open-source code. Since then, it has been taken over by the Dragonchain Foundation, a non-profit organization.
Why Was Dragonchain Created?
The leaders behind Dragonchain did not create this platform because Ethereum or Bitcoin weren't "good enough" but instead to resolve some of the potential issues related to them. By creating Dragonchain, the team wanted to build on the structures used by Bitcoin and Ethereum yet make it easier and less risky to integrate new and legacy systems with the blockchain. They created Dragonchain architecture to allow for a range of risk, from total internal trust to several verification contexts to even a proof of checkpoint into public blockchains.
How is DragonChain Different From Other Platforms?
The Dragonchain platform's goal of being the most convenient location on which to develop smart contracts shows in its distinguishing features.
DragonChain's whitepaper makes a point to emphasize the level of security proposed by their blockchain. Included in the DRGN platform is a system of five standardized levels of consensus. Security increases as the verification level for a block increases. These five levels are:
Business (Approval) Verification
Enterprise (Validation) Verification
Network Diversity Verification
External Partner (Notary) Verification
Public Checkpoint Verification
On Dragonchain's Github page, the team has stated their guiding principle quite clearly:
The decentralized and singular approach to blockchain implementation is sometimes at odds with the real business need to protect information and control business processes.
DragonChain is providing the serverless ecosystem that allows companies to start using blockchain applications in an easy, private, and secure way. They aim to give businesses a "turn-key" product that is compatible with the development stack that companies are currently used to like Java, C++, and Python. This means that businesses will now be able to build their own smart contracts (on the DragonChain platform) using common programming languages.
Dragonchain will also create a marketplace for the sharing and selling of smart contracts. Developers will be able to showcase their work and monetize it. This ecosystem will encourage developers to build better applications, as it is something of a portfolio and business network spot.
In fact, Dragonchain calls it an Incubator, a place where subject matter experts, qualified vendors, pre-built libraries of smart contracts and incubated projects are present to help businesses fully utilize the flexibility of smart contracts. In a nutshell, businesses will have access to all the resources they need to conduct transactions.
Disney Dragonchain – Blockchain Use Cases
Following are some of the possible use cases of DragonChain Blockchain as mentioned on it's Github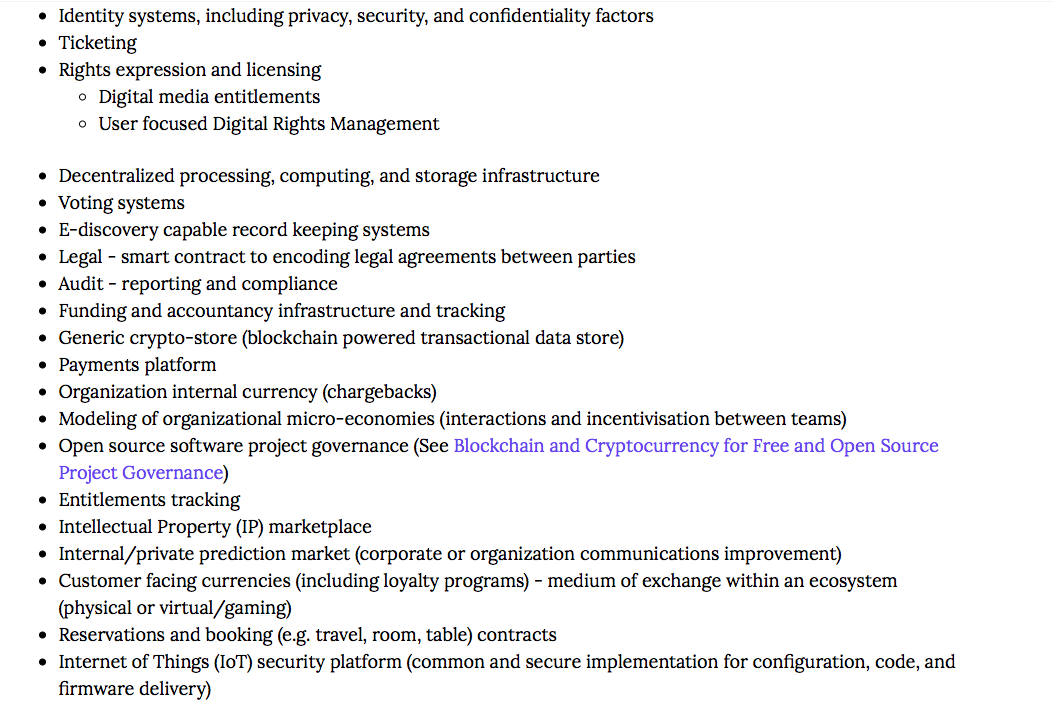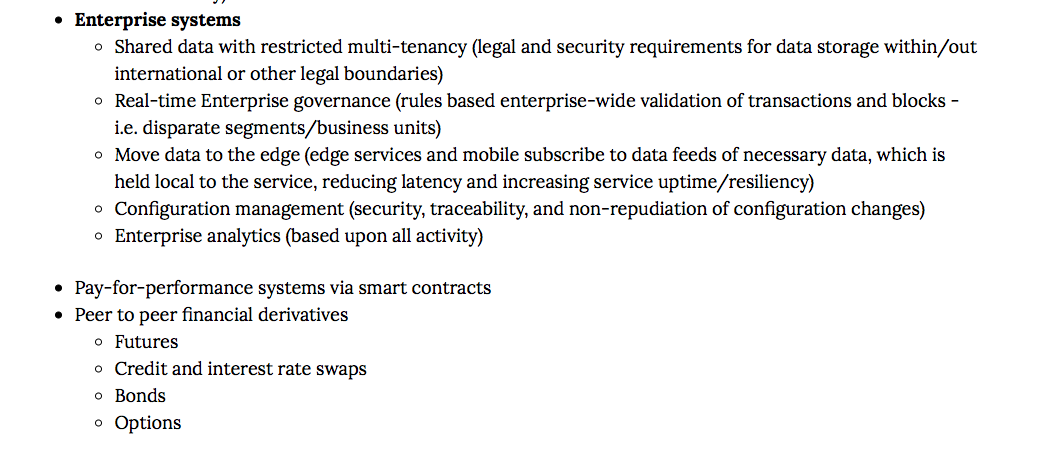 How Does Dragonchain Work?
There are 3 services offered by the Dragonchain platform.
Dragonchain Platform
The DragonChain offers a platform, where developers can create contracts in a variety of languages, in a server-less and scalable environment. Business data is protected and all contracts have the full access to Amazon Web Services.
Dragonchain Incubator
The DragonChain can also offers a Crowd-Scaled Incubator is where companies will be able to easily develop their blockchain projects by following DragonChain's standardized process. Crowed-Scaled means that after the company develops it's blockchain based product, it can be reviewed and scaled by a crowd consisting of people/investors from all over the world. If the blockchain project gets approval from these reviewers, the DragonChain incubator works to reduce the resources required for a client to get exposure on a developing project.
Watch this video to understand how Draginchain Incubator works:
To read more details or to apply to Dragonchain incubator, click here
Dragonchain Marketplace
DragonChain Marketplace is basically to help the client companies by giving them access to a pool of verified Subject Matter Experts on topics like crypto, marketing, and software development. The Marketplace is also where DragonChain clients access the library of pre-developed smart contracts.
Dragonchain Roadmap and Vision
The DragonChain team hopes that their platform will appeal to a variety of businesses, particularly non-financial ones. The DragonChain platform allows for monetary models to be applied after integration,which will let businesses use real-time data to best gauge which monetary model to apply. They aim for an adoption of standards, no base currency, ease of integration, protection of business assets and ease of integration.
In July 2018, DragonChain plans to launch the Dragonchain Foundation Developer Academy Pilot Program, which will conduct smart contract development workshops and training.In August 2018, they will launch the marketplace promotion and partnerships.
The incubator itself will launch in September 2018. Over the year, they will establish full support for Amazon AWS, Google Cloud Environment and Microsoft's Azure.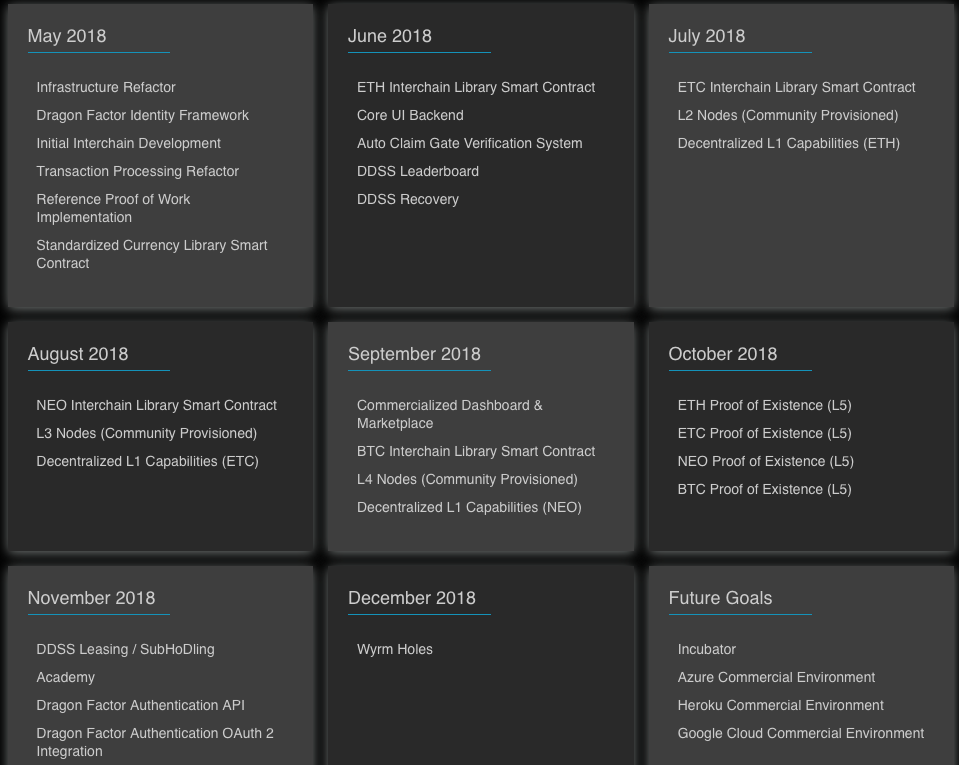 How is Dragonchain Coins Are Distributed?
Dragonchain coins were initially distributed via an initial coin offering that took place from October 2nd until November 2, in 2017.
Dragonchain's initial coin offering had no cap on contributions, which means contributors received the amount of tokens equal to their total percent contributed. Dragonchain did not actually meet its funding goal, but decided to continue work on the project.
55% of Dragons were distributed through the ICO. 20% was given to the team, 10% placed in reserves, 10% given to the foundation, and 5% placed in the Dragonfund.
DragonChain Token(DRGN) Distribution | Dragon Coin Distribution
Total Supply: 433,494,437 DRGN
Circulating Supply: 238,421,940 DRGN
The DRGN coin was offered on October 2nd, 2017 at .0663 USD at the ICO and surpassed $4 by January of 2018.
Public tokens make up 55% of the total tokens with the remaining 45% distributed accordingly. The price of Dragonchain (DRGN) is up over 600% over the past 3 months.
From Where To Buy DragonChain Cryptocurrency? How To Buy Dragon Coin?
The DraginChain cryptocurrency (DRGN) is listed and can be purchased from the following list of cryptocurrency exchanges:-
Fatbtc,
Allcoin,
Kucoin,
Gate.io,
Bancor Network,
EtherDelta,
IDEX,
Tidex,
CobinHood,
CoinExchange
How To Buy DraginChain cryptocurrency in India?
As of now, no Indian Cryptocurrency Exchange has listed DragonChain coin (DRGN) and thus Indian Crypto traders cannot buy DragonChain cryptocurrency in exchange of INR. However, buying DragonChain coin can always be bought from the above mentioned list of cryptocurrency exchanges against BTC/ETH.
DragonChain Wallets | Where To Store Dragon Coins?
Since Dragon Coin (DRGN) is an ERC-20 token, so Dragonchain cryptocurrency can be stored in wallets that support storage of ERC-20 Tokens like:
MyEtherWallet (MEW),
MetaMask,
Coinomi,
Ledger Nano S,
Trezor, etc
Here is a full list of wallets that are compatible and supports storage of ERC-20 tokens:- Best Wallets To Store Your ERC20 Tokens
Dragonchain Team
Following are the DragonChain team members and board of advisors:
Dragonchain Advisors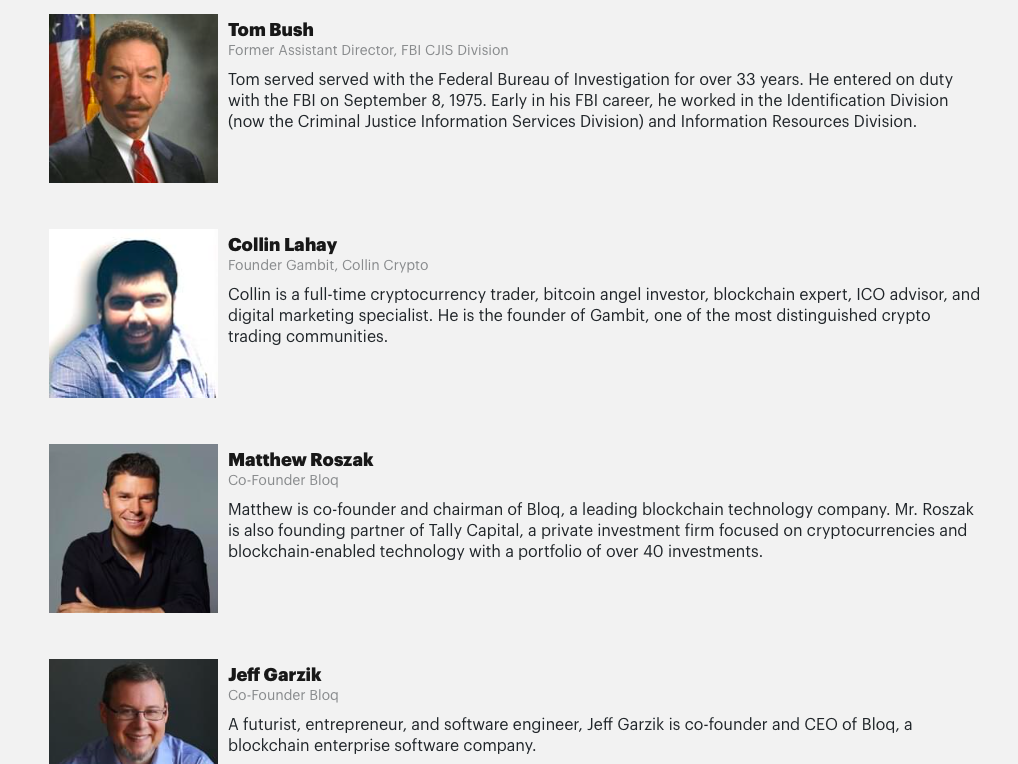 Overall, the team has a wide range of experience evenly distributed across technology, business, marketing and strategy.
DragonChain Useful Resources List
Conclusion
Dragonchain is considered to platform providing cryptos like Ethereum, NEO, etc. Also, due to it's ability to scale, Dragonchain can give a tough competition to existing platforms. Smart Contracts are still in it's nascent stage and in order to boost it's adoption, developers will need incentives and businesses will need to be eased into smart contract use. Dragonchain hit's both of the painpoints.
While considering all the above fundamental factors, it is possible for Dragon coin price to move upwards in coming months.
Also Read: 
KryptoMoney.com publishes latest news and updates about Bitcoin, Blockchain Technology, Cryptocurrencies and upcoming ICO's.