Ripple takes only a few seconds per transaction. In fact, it is claimed that Ripple can handle up to 1000 transactions per second. This puts Ripple in the same league as traditional payment processing services such as VISA and Mastercard.Ripple is the third highest cryptocurrency as per market cap as on the date of publishing this article. As more and more Ripple's XRP coins holders are benefitting from skyrocketing profit, a greater quantum is turning to the same for bringing home lucrative returns. But before you proceed with the purchase decision, it's imperative to have a clear understanding of storing Ripple XRP coins.  In this article, I have listed out some of the "Best Ripple Wallets To Safely Store Ripple Coins".
Ripple doesn't endorse any cryptocurrency wallets via their official channels. They conclude that the responsibility lies with the user to due due diligence. It is in their own best interest to decide who they trust to keep their money safe. Hence, I have prepared the list of best XRPwallets to safely store Ripple Coins.
List Of Best Ripple Wallet | XRP Wallet | Ripple Coin Wallet
The following list of best ripple wallets is divided into Hardware wallets, Online and Web wallets, Mobile Wallets, Desktop Wallets and Paper wallets. Users can choose any type of wallet to store Ripple coins as per his/her convenience. Every type of wallet has it's own pros and cons. Read this article to understand in detail:-  "What Is Hot Storage And Cold Storage Wallets?"
Ripple Online Wallets | Ripple Web Wallets
Toast Wallet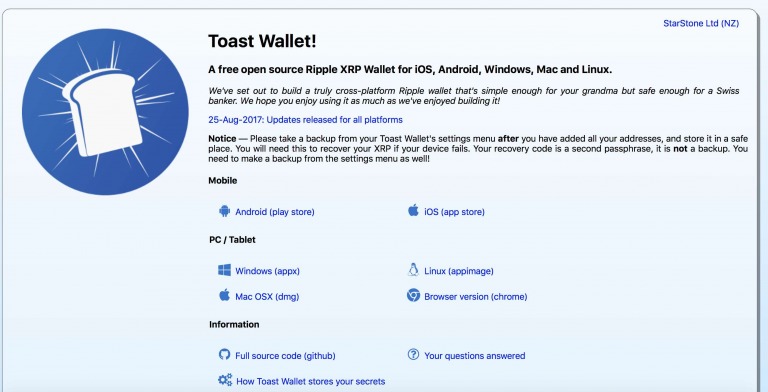 Toast wallet is an open-source XRP wallet which can be used by everyone free of cost. Toast wallet is available for desktops as well as mobile. Users making use of this non-hosted wallet compatible with iOS, Android, Mac and Windows for maintaining control over your private keys
Exarpy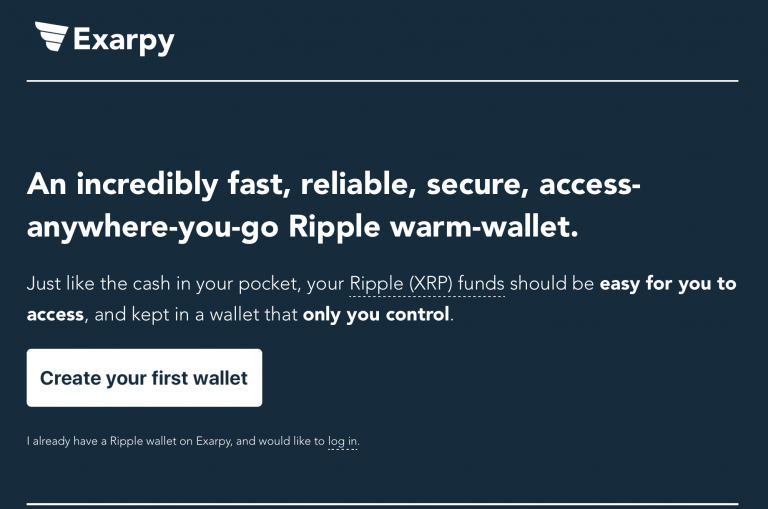 Exarpy is a non-hosted Ripple wallet which can be accessed from all web browsers for storing, receiving and sending every denomination without the involvement of third parties. However users have to pay a transaction fee of 0.025 XRP which is included in the network fee of Ripple. Users are advised to go through the FAQ section of Exarpy Ripple wallet website before starting with the same.
Cryptonator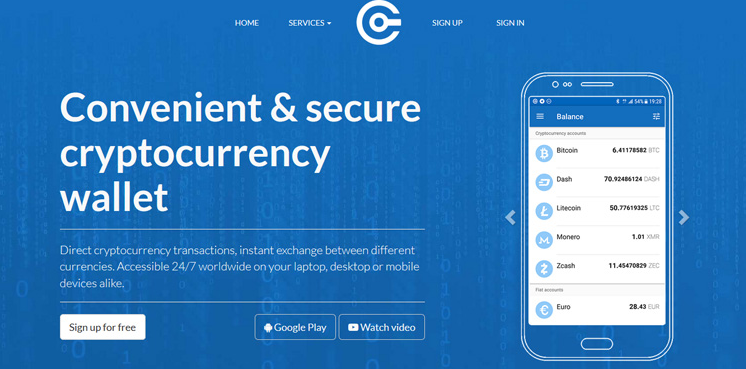 Cryptonator wallet is a multi-cryptocurrency wallet which also support storage of XRP coins. Cryptonator is a web wallet but also offers mobile app on android devices.
The Cryptonator developers ensure security but using a secure web connection (SSL). Users also have 2-factor authentication (2FA)  layer of protection. The wallet will also block any suspicious IP addresses that try and access your account.
Ripple Desktop Wallet
Rippex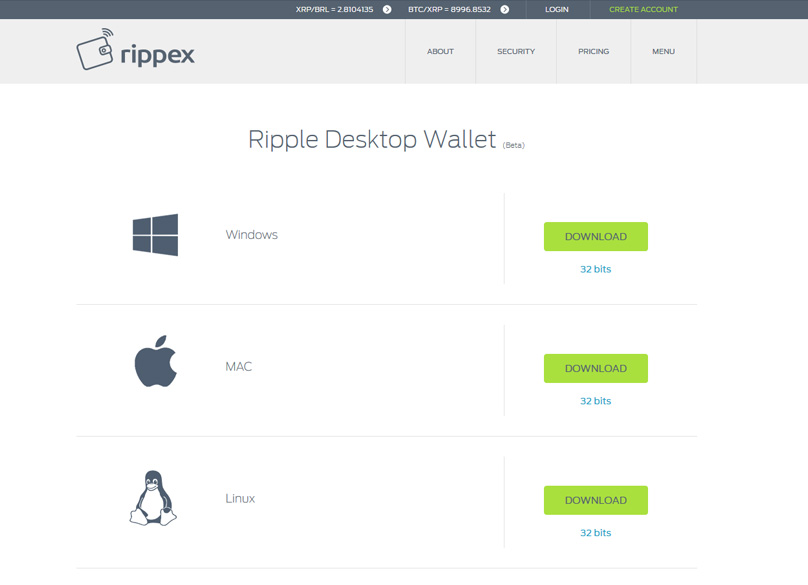 Rippex is a Ripple Desktop wallet used to store XRP coins on your desktop. The wallet is available on Windows, MAC and Linux desktops. Rippes is an open source wallet developed by Ripple. The source code is available on Github.
The private keys to your wallet is kept on the computer. This is safer than a web wallet but if malware infects your machine your funds could be at risk. One great benefit of this wallet is that it has no limit to the amount of XRP that you can send or receive.
Ripple Mobile Wallet
Edge Wallet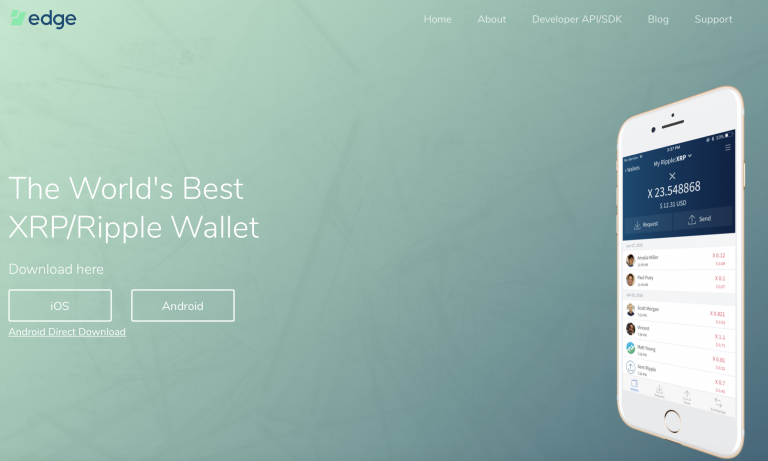 Edge Wallet claims to be the world's best Ripple Wallet on it's website. The wallets is a mobile wallet and is a rebranded version of Airbitz and was launched in February 2018.
Edge wallet offers the facilities of sending, receiving, storing, and exchanging the coins. The wallet is equipped with Spaceshift technology that allows the users to easily swap between the cryptocurrencies without any need for cryptocurrency exchanges.
Advantages and Disadvantages of Edge Wallet
Advantages of Edge Wallet
Supports storage of multiple cryptocurrencies
Easy User Interface
Strong Security features including setup recovery questions and 2FA
Available for Windows, Android, and iOS.
Disadvantages of Edge Wallet
ABRA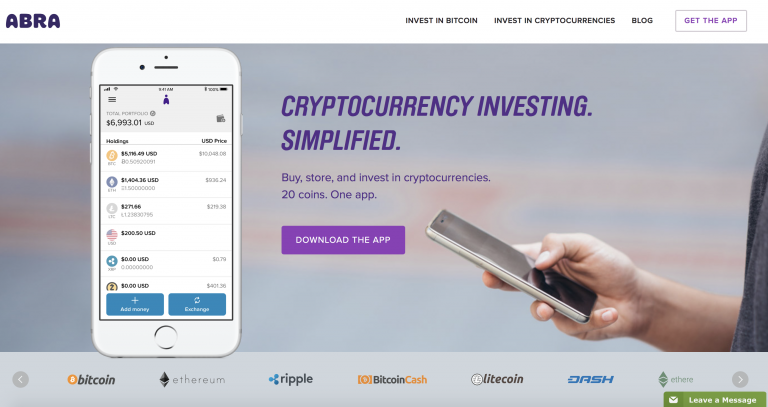 ABRA is a cryptocurrency exchange cum wallet service provider. It offer the crypto wallet service to store Ripple coins along with:-
ABRA is a mobile wallet available both on Android and IOS. The wallet cum exchange service provider also allows the buy Ripple XRP coins through exchanging their fiat currency.
TOAST Wallet is also available on IOS and Android Devices
Cryptonator is also available on Android devices
Ripple Hardware Wallets
Ledger Nano S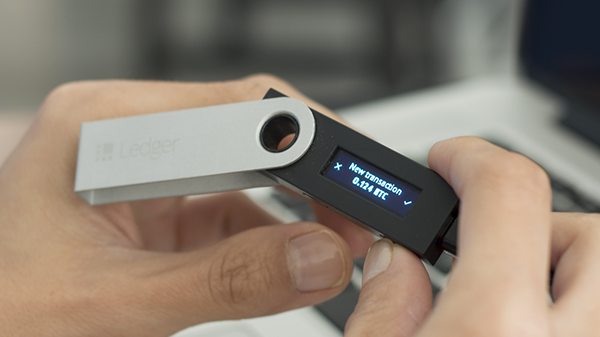 Ledger Nano S is a multi-cryptocurrency hardware wallet which support storage of Ripple coins as well and can be carried out anywhere for offering enhanced security. The Ledger Nano S wallet offers support to an array of cryptos such as ETH/ETC, BTC, Zcash, Stratis, Dash and obviously XRP. You can order the same from its official site and the delivery will take place within 4-7 days. You can browse through the video library of Nano S for gaining a greater understanding of the Legder Nano S wallet.
Ripple Paper Wallet
Minimalist Ripple Client
The best way to make a Ripple paper wallet is to use the Minimalist Ripple Client. The first step is to set the identity by entering a secret (private) key under the Identity heading.
Users can also choose Generate Identity and the app will generate a public and a private key for them. The public key usually starts with "r". The private key is the second key underneath the public key.
Very importantly, users have to write down these generated or chosen keys on a piece of paper. This is the only way to access their funds. The Ripple wallet will remain offline until they send 20 XRP to the wallet address. I would recommend sending funds to this wallet from a reputable exchange that supports Ripple, such as Binance or Kraken.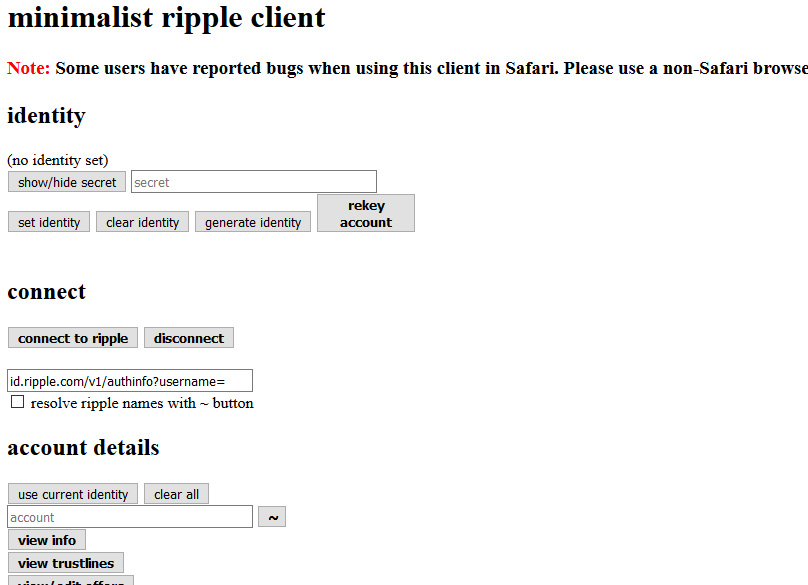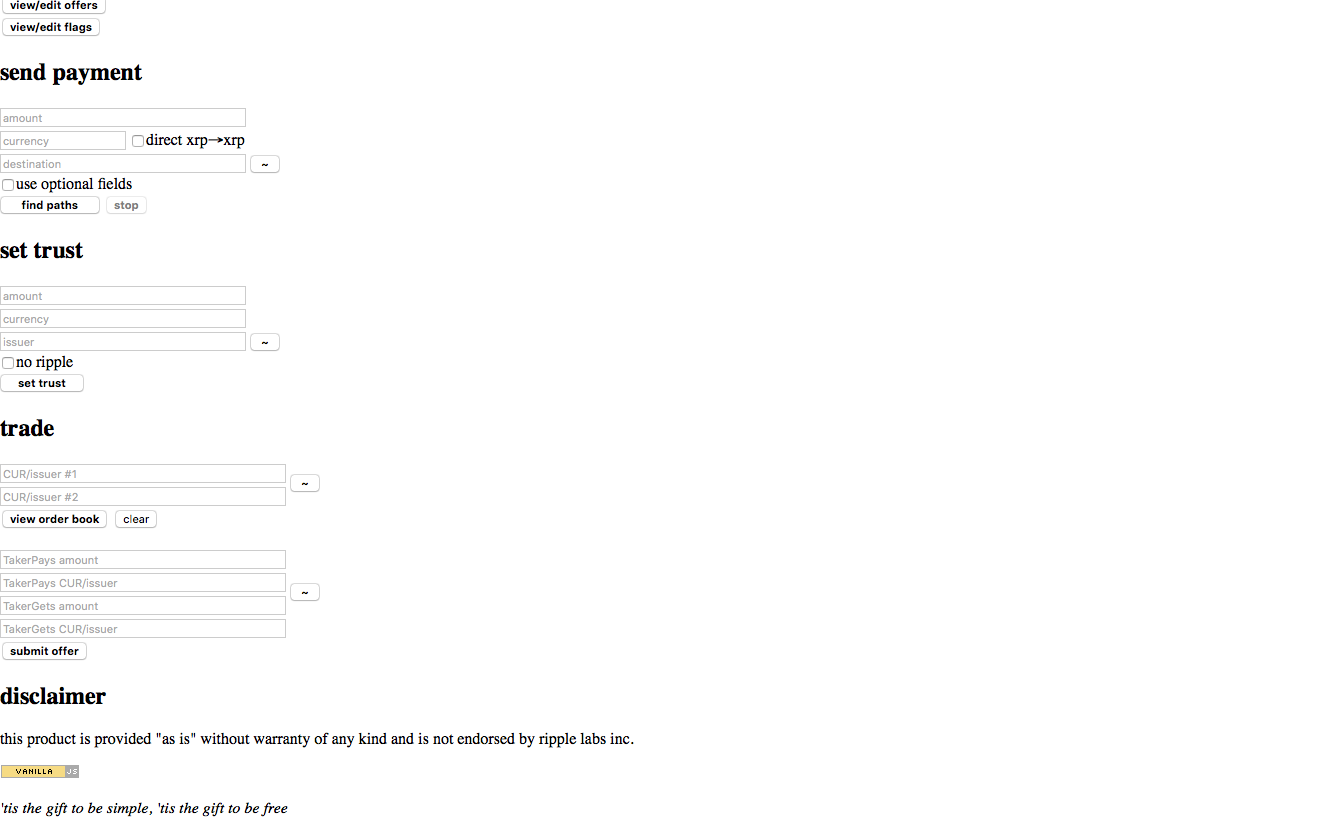 NOTE: GateHUB is also another crypto wallet to store Ripple coins. But in past, a lot of users had lost their ripple coins in this wallet. Hence, I suggest you to do all the research before choosing any wallet to store your Ripple coins.
Conclusion
Ripple Wallets are different from Bitcoin Wallets. Unlike Bitcoin Wallets, there cannot be zero balance in your Ripple coin wallet. A Ripple wallet must have a minimum of 20 XRP coins to get activated. Ripple says, this minimum limit is laid in order to prevent the global ledger from growing too big and to prevent malicious use of its wallets.
I suggest you to use Paper wallets or hardware wallets to store XRP coins safely. Mobile,Web and Desktop wallets are prone to hack and are not as safe as considered to hardware wallets and paper wallets.
Also, in case if you are looking for some wallets options or cryptocurrencies other than Ripple, read the following:
KryptoMoney.com publishes latest crypto news and updates. Join our Telegram Channel to stay updated