The first and largest cryptocurrency, Bitcoin (BTC) has been consolidating within the mid $10,000 range since after its massive selloff on September 3rd.

After consolidating around $10,200-$10,350 for a while, buyers retested the $10,500 yesterday but were met with rejection as prices plunged to $10,258 consequently. In a retest of strength today, Bitcoin bulls took on the $10,500 level while surmounting it to record price gains of more than 3%.

As buyers gear up to test the key resistance level around $11,000, several indicators are pointing bullish while a dwindling open interest of the futures market and a stagnant spot market volume point otherwise.

BTC/USD Daily Chart
On Wednesday, the Fed Reserve in a policy update will outline its plan on implementing economic measures which will affect inflation. Ahead of Fed's meeting outcome which will ultimately impact on Bitcoin and stocks, there are a couple of things to bear in mind. Bitcoin (BTC) is presently trading at $10,668.
These Four Things Are Crucial to Note
1. Bitcoin Hash Rate Sets New All-Time Highs
Hash rate is a metric that indicates how much computing power Miners are using to validate transactions. Recent data from blockchain gives the seven-day average hash rate to be 135 Exahashes per second (EH/s), setting a fresh all-time high.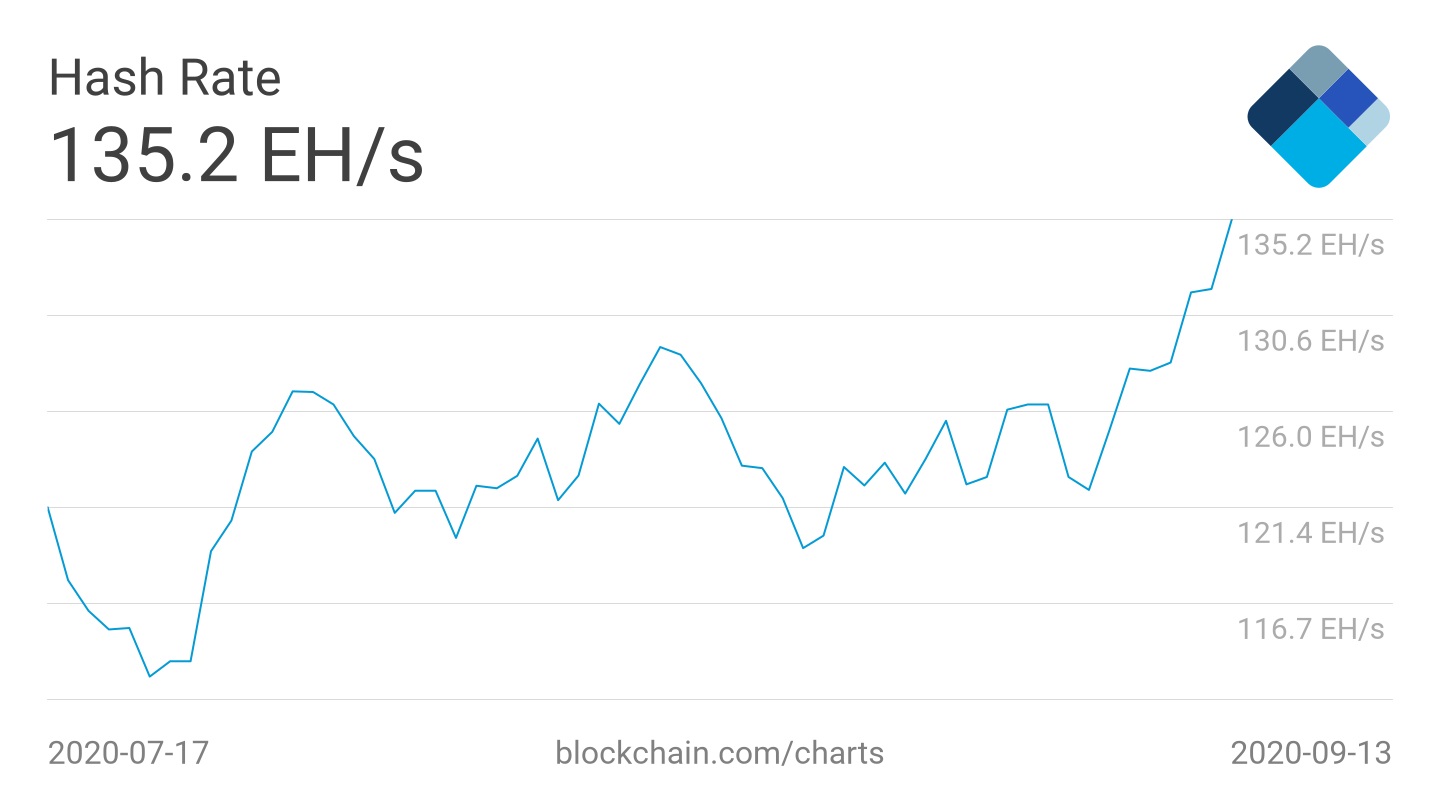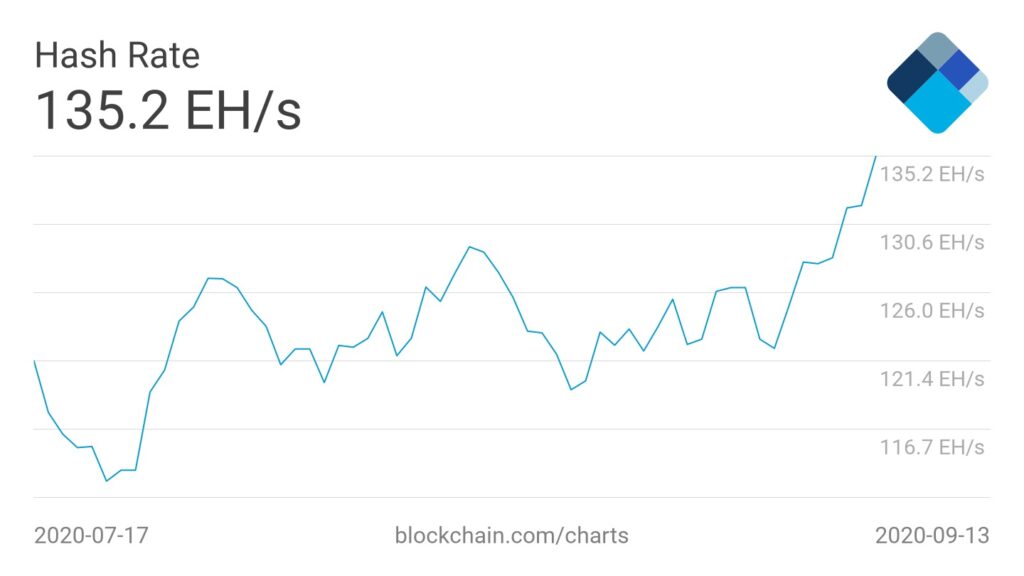 Bitcoin 7-day average hash rate 2-month chart. Courtesy: Blockchain
Hash rate strength is quite important as it says much about Miners' view on BTC long term gains and also crucial for determining the health of a blockchain.

2.Tether (USDT) Market Cap Surges
Charles Edwards, a digital asset manager in an earlier tweet said: "major changes in Tether's market capitalization have led Bitcoin's price over the last 1.5 years."

Another analyst, Cole Garner noted this calling it the "Bitcoin tether printer divergence". In the last few days, Tether's market cap surged to reach $15 billion. If history rhymes then Bitcoin bulls may soon resume an uptrend.

3. Upcoming Fed Meeting and Oil Demand to Weigh On
A recent Bloomberg report quoted oil giant BP stating that oil demand would stay "broadly flat" for the next 20 years, curbed significantly by alternative fuels and coronavirus as the world has already hit peak demand in 2019.

This is significant as volatility in oil prices allowed BTC to shine as a hedge against losses. On Wednesday, the Fed will outline how it plans to implement economic measures which will impact inflation thus offering safe-havens to capitalize on its policy shifts.

This is important as this will weigh on the U.S. dollar currency index (DXY) once again, Bitcoin has shown a significant inverse correlation to DXY since July. This time, a relaxed financial environment is predicted which would most likely prop both stocks and Bitcoin.

4. Spot Volume and Open Interest Stay Low, While Huge Resistance Lies Ahead
The aggregated open interest of the Bitcoin futures market fell from $5.7 billion to $3.8 billion in the previous month.
Bitcoin futures aggregated open interest. Courtesy: Skew.com
Recent data from Skew noted that open interest, which refers to all long and short positions in the market, has stayed stagnant. The spot volume of Bitcoin stayed beneath $500 million for most of the past month.

The region between $11,000 to $11,288 serves as a huge resistance that must be surmounted.
This Is What Traders Are Saying, 'Time to Go Up'-Plan B
A trader with the moniker "The Crypto Monk" stated that Bitcoin closed the week with a neutral candle while expecting a retest of $11k. Crypto derivatives trader Cantering Clark said BTC has successfully reclaimed a historically important area as a support.

PlanB, S2F Creator stated in a Sep 14 tweet that it's high time for Bitcoin (BTC) to begin its next significant price rise to $100k while noting increasing signs that BTC/USD is due to repeat historical gains.
Image Credit: Blockchain.com, Skew, Shutterstock