What is Ethlend? An Introduction To Blockchian Technology Based Decentralized Lending Platform
ETHLend is an Ethereum Blockchain based decentralized lending application (DAPP) which allows peer-to-peer lending backed by smart contracts.
ETHLend strives to remove the control and power held by traditional banks and large financial bodies to democratize the process-heavy lending drill. In stark contrast to other blockchain loan applications, ETHLend allows both the borrower and lenders in deciding the essential loan details without the requirement of a middleman. Thus, the interested parties can create a loan contract according to their own terms irrespective of their geographic positioning.
Why ETHLend? | Benefits of ETHLend
ETHlend's decentralised peer-to-peer lending platforms provide following advantages:-
Zero Fees Lending,
Connects Lenders and Borrowers,
Allows holding of various digital assets,
Collateral Management,
Collateral Storage on Smart Contracts,
Transparent transactions thanks to blockchain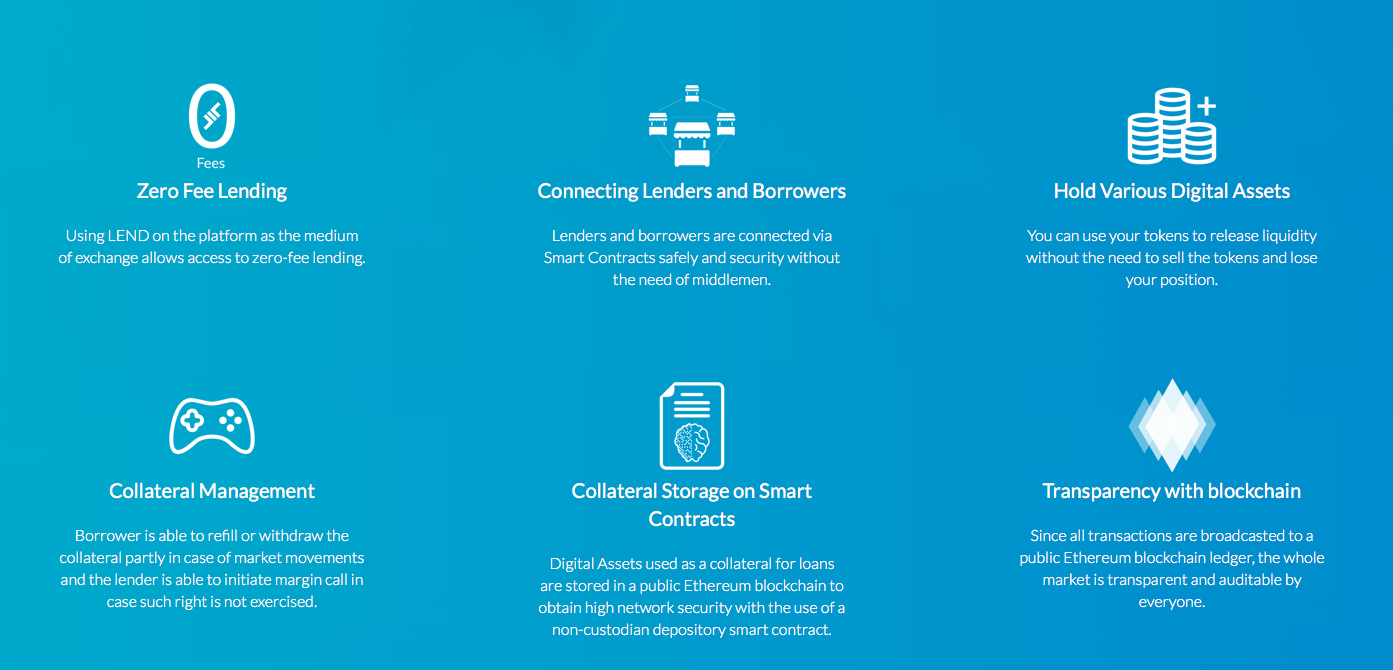 Problems Which Will Be Solved by ETHLend's Decentralized Lending Platform
The innate problems which are associated with the present centralized borrowing system can be fixed with decentralization. Three of the biggest reasons why decentralization of loans is becoming all the more irresistible with each passing day are as follows:
A transparent ledger is provided by the Ethereum network which is open for inspection on a public scale. Every recorded transaction can be verified and its transparent accounting aids with removal of blind trust which is otherwise required by transactions in between two banking institutions.
Decentralization removes the requirement of having to trust your counterparty or loan provider. Smart contracts broadcasted on the public blockchain lock and control the loan collateral.
Lenders and borrowers on ETHLend utilizes the Ethereum network for arranging loan transactions on a global scale. These transactions pave the way for unrestricted and worldwide access by both lenders and borrowers of a broader corpus of loan liquidity.
ETHLend Working Mechanism
Borrowers need to post Ethereum Name Service (ENS) domains or ERC-20 compatible tokens as a collateral against the Ethereum Loans in the unlikely case of default in terms of payment. Loan requests on ETHLend can presently be created only by the borrowers who need to set data such as interest premium, loan's strength, token requirement etc. for placing the loan request. A loan agreement will be created if a lender accepts these terms leading to the development of any of the two scenarios:
Lender receives his original principal plus interest on repayment of loan by the borrower.
Lender shall receive the posted collateral of the borrower if the latter fails to repay his loan.
Decentralized Credit Rating Of Borrowers
ETHLend plans to offer unsecured loans to users in upcoming days whereby collateral shall not be posted by the borrowers in case of default which serve as a riskier alternative for the lender. For aiding lenders in addressing the difficulty associated with evaluation of underlying risk of unsecured loans, ETHLend wishes to come up with decentralized credit rating meant for all its users. Coupled with timely pay back of loans, ETHLend borrowers can enhance their reputation. A decentralized credit rating will be created for each of the borrower from different data sources, the primary one being Credit Tokens (CRE) issued from ETHLend itself.
These ECR-20 compatible tokens cannot be traded or transferred to another address. The trustworthiness of the user's account increases simultaneously with the Credit Tokens associated with the same. Users will receive 0.1 CRE on successful pay back of 1 ETH and Credit Tokens belonging to accounts which fail to pay back loans shall be burned subsequently. ETHLend is also planning to enable users in broadcasting their decentralized credit rating to other blockchains thus aiding borrowers in using the well-earned credit score on applications belonging to different blockchains.
Loan Statistics On ETHLend Lending Platform
Here are some statistics about the number of loans processes on ETHLend platform, at the time of publishing this article:-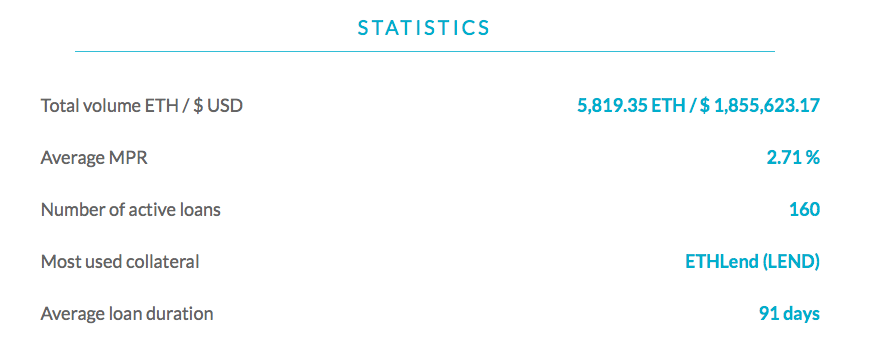 ETHLend Roadmap
Following is the roadmap for ETHLend platform, as stated on their official website:-


ETHlend Token Sale
The token sale of LEND ended on 30th November 2017 wherein $17,860,000 was garnered against its goal of $17,900,000. The maximum supply of LEND tokens has been fixed at 1,299,999,942 where as the current supply of ETHLend tokens at the time of publishing this article is 1,099,946,877 .
Vesting Model
The key personnel and ETHLend development team are bound to a 24-month vesting period within which LEND cannot be sold. The following Vesting model has been introduced by ETHLend for its core team:
80% of LEND is locked once the Token Sale distribution has ended.
60% of LEND is locked on passage of 6 months from the Token Sale distribution.
40% of LEND is locked on passage of 12 months from the Token Sale distribution.
20% of LEND is locked on passage of 18 months from the Token Sale distribution.
0% of LEND is locked on passage of 24 months from the Token Sale distribution.
Important Attributes
The LEND token has an array of important functions on the DAPP. Although it is primarily intended to create a discount through LEND while payment of ETHLend DAPP deployment feed, the LEND tokens can also be purchased and sold on" cryptocurrency exchanges like Binance.
Active borrowers and lenders shall be paid with quarterly airdrops by using 20% of its decentralized application fees meant for purchasing LEND from the market. Airdrops are expected to add to the volume of loan books while enhancing user adoption. Certain ETHLend services will be accessible once LEND is purchased such as email marketing campaigns and featured loan listings. Lenders and borrowers adding new participants to the decentralized borrowing platform shall be rewarded through additional LEND tokens.
From Where To Buy ETHlend Cryptpcurrency? | How To Buy LEND Tokens?
LEND, the native tokens of ETHLend Lending platform is listed on and can be purchased from the following list of cryptocurrency exchanges:-
Binance,
Kucoin,
OKEx,
Gate.io
HitBTC,
IDEX,
Kyber Network,
EtherDelta, and many more
How To Buy ETHLend in India?
At the time of publishing this article, no cryptocurrency exchanges in India has listed LEND token on their platforms.
ETHLend Wallets | Where To Store LEND Tokens?
ETHlend tokens are ERC-20 Based tokens built on Ethereum Blockchian. Hence, LEND tokens can be stored in wallets that supports storage of ERC-20 Tokens like:
MyEtherWallet (MEW),
MetaMask,
Coinomi,
Ledger Nano S,
Trezor, etc
Here is a full list of wallets that are compatible and supports storage of ERC-20 tokens:- Best Wallets To Store Your ERC20 Tokens
Team behind ETHLend Cryptocurrency 
The ETHLend team comprises of six advisors and twenty-two members at present and is being led by its CEO and founder Stani Kulechov. Other important members are:-
Lazaro Gustave, the Head of Management and
Martin Wichmann, the Head of Token Sale who have helped ETHLend in attaining 100% of its ICO goal.
The ETHLend team also comprises of several other members who focus entirely on media correspondence and marketing. Technical and nontechnical advisors look after the issue of legal, security and development concerns of the organisation.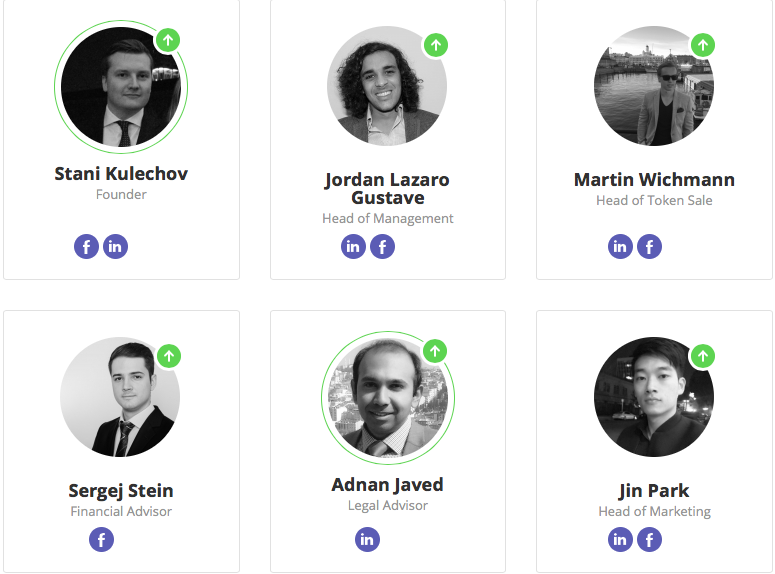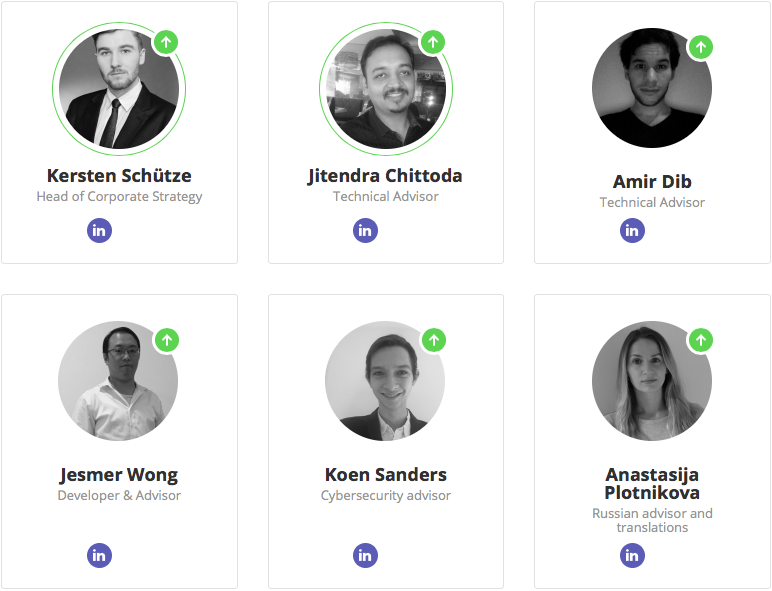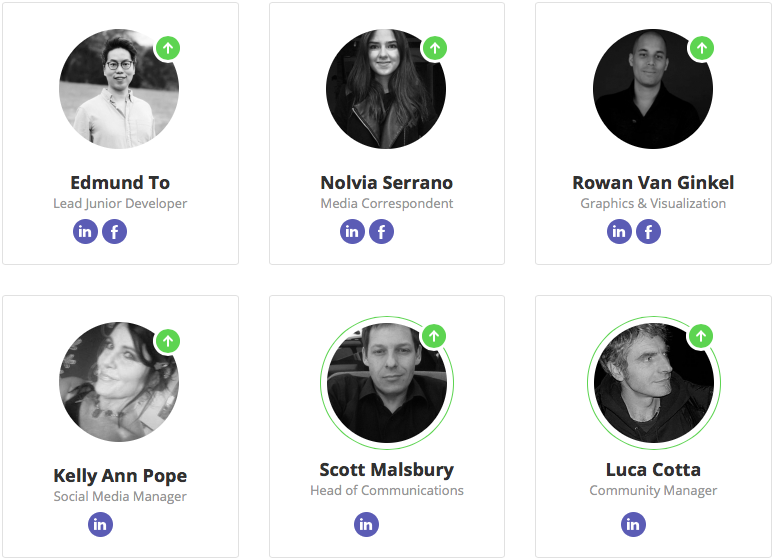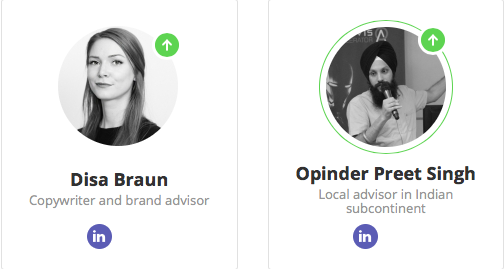 ETHlend Advisors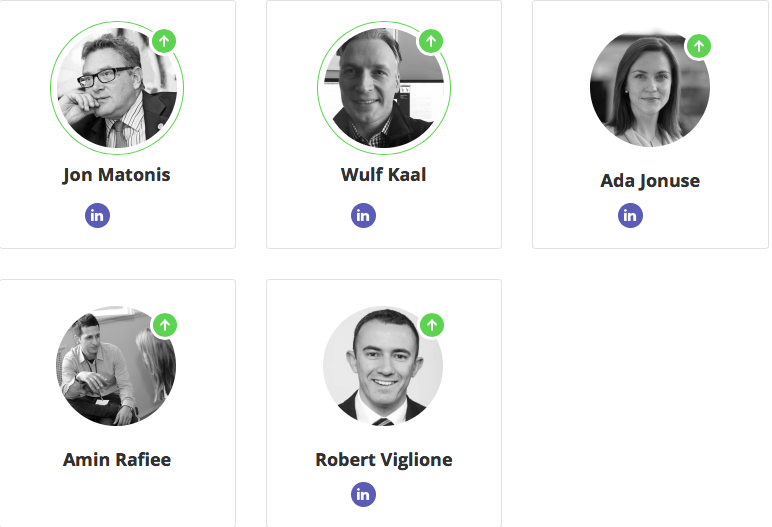 Additional ETHLend Resource Links 
Conclusion
The decentralized platform of ETHLend provides secured and peer to peer Ethereum loans by removing the barriers of geography and politics from the equation. LEND ownership does not entitle its holders with any other right apart from usage of the same on ETHLend coupled with a 25% discount on deployment fees when paid in LEND. It does not represent or entitle any stake or ownership right, obligation, share, security or equivalent rights, or any right pertaining to receipt of revenue from ETHLend company or foundation and shares in future as well as intellectual property rights or similar form of participation in the ETHLend application or its affiliates.
LEND tokens cannot be treated as security, digital currency, share, commodity, derivative or other form of financial instrument. Neither can it be refunded.
Get latest crypto news and updates on KryptoMoney.com
Also Read:-

Rohit Kukreja
Rohit Kukreja is a Commerce graduate with Financial Markets expertise involving Stocks, Forex, Futures & Options Market and now Bitcoins & Cryptocurrency Markets. Blockchain Enthusiast but not a techie, Rohit is an active member of various Blockchain & Crypto communities all over India.