What is Restart Energy?  Blockchain Technology Based Energy Trading Platform
The large number of intermediaries present in the traditional energy distribution model charges a great chunk over the cost of goods sold. It approximately comes to about 50% of retail electricity cost which is utilised for paying the electrical energy bill in itself. The remaining half remains tied up in marketing, administrative burden and risk management associated with mitigation of bad debts. When the energy produced by a prosumer (consumer + producer) through solar is more than his requirement, he/she can sell some to the grid at a meagre price. Since incentives are not given to legacy energy providers in exchange of such services as their revenue and supply from the consumers might get reduced.
With the energy consumption said to double within 2030, an excessive demand is being felt for distributed energy development models which can establish direct connectivity between producers and users. Distributed energy models allows consumers to access cheaper energy sources while tagging along greater ROI for producers.
Restart Energy(MWAT)  stands out as the most potent solution in this new ecosystem which exists inside the current legislation for providing participation incentives to producers, consumers, local micro entrepreneurs and other private suppliers. Restart Energy, the Romanian gas and electricity supply company having a customer base exceeding 30000 users has already been accredited as a source of 100% renewable energy. It has secured the position of the fastest growing energy supplier in EU coupled with innovative business practices like franchise based model. Blockchain technology holds the potential of completely disrupting the existing energy markets.
According to the company:-
"Restart Energy is building a global energy supply platform using blockchain protocol to democratize a sector burdened by bureaucracy and transaction costs, freeing up capital, saving consumers money, helping local small producers earn more and allowing real peer to peer direct energy trading using existing infrastructure."
Restart Energy's Red Platform
Restart Energy have named their blockchain based energy distribution platform as "RED" platform which opts for a decentralized manner to establish connection between retail consumers and energy producers and traders. Several cost layers associated with transaction and bureaucracy are removed by building the platform on blockchain ledger. The automation of manual tasks and removal of intermediaries will enable producers in selling electricity at a premium of 30% compared to their wholesale counterparts as consumers pay 30% lower rates. This peer-to-peer marketplace will enable all associated parties in trading energy units while removing monopolies through equal pricing.
Red Franchise
This scalable business model allows everyone to become a part of the Restart Energy franchise by holding more than 10,000 MWAT tokens. In this way, users can perform the activities of traditional utilities at only a portion of the total cost. Existing utilities can also benefit from being a part of Red Franchise by bringing along significant cost savings through the offered blockchain solutions. Watt prediction software and smart meters will also be introduced by Restart Energy for forecasting the future pricing and supply-demand metrics in a much better manner for offering more value to the sellers. A mobile app is expected to be created for such statistics and payments.
Restart Energy Competition | Comparison Between Restart Energy And The Existing Energy Distributed Solutions
Power Ledger, WePower and SunContract are some existing solutions which aid in bringing innovation in the energy market coupled with blockchain. Restart Energy however comes with some crucial distinctions although all the platforms offer blockchain technology based P2P energy trading and smart contract based solutions.
Restart Energy is a licensed EU energy provider holding a strong customer base. Apart from creating a P2P energy marketplace, it is also focused on improving the existing utility infrastructure by opening the gates to cost-effective utilities. Restart Energy has also established agreements with different energy producers to donate energy to the RED MegaWatt Token holders.
Growth Potential of Restart Energy (MWAT)
The Restart Energy team has set an aggressive growth target which is expected to spread its wings over 22 different countries within 2019. Apart from transactional value, the tokens also come with holding values pertaining to franchisee benefits and regular energy pay-outs. In spite of not having a working product yet, the project has attained a solid credibility with sales worth $20 million in the existing entity of Romania.
Risk Involved
Regulatory approvals will determine the expansion of Restart Energy in other geographies. Since this business is viable only in deregulated markets, creation of the same in geographies such as India and China trigger its efficacy to a great extent. Only two states in the whole of United States have deregulated energy markets thus limiting its potential.
Restart Energy Token | MWAT token
Built on
Ethereum Blockchain
, RED MegaWatt token MWATis an 
ERC20 token
. Each RED will come packed with 0.11 kWh of active energy in the token distribution. Renewable energy suppliers and producers will donate about 1-5% of each transaction through transparent energy fund which in turn will be distributed evenly to the RED MegaWatt token holders on the basis of number of tokens owned by them. Energy invoices issued by the company can be paid for and energy can be sold to other RED platform participants through the tokens. Apart from operating as virtual energy batteries, the RED MegaWatt tokens also provide access to the RED franchises and distribute incomes from the sale of energy contracts.
The internal token of Restart Energy is termed as KW token wherein 1 kW token is equivalent to 1 KWh of energy for being purchased by the RED platform users with fiat currencies and cryptocurrencies. The MWAT pre-ICO  started on 15th January 2018 with a total token supply of 1.199 billion RED MegaWatt tokens each valued at $0.1 and with a hard cap of $50 million. 50% of coins are estimated to be sold in the crowd sale, 30% to be held in reserves and remaining 20% for being allocated to the team. The existing business operations in Romania will be consolidated using 20% of the funds raised whereas the remaining corpus will be used in the platform development and expansion across borders.
From Where To Buy Restart Energy Cryptocurrency? | How to Buy Restart Energy MWAT Tokens?
Restart Energy (MWAT) tokens are listed on and can be purchased from the following list of crypto exchanges:-
Kucoin,
EtherDelta,
IDEX,
CoinSuper,
Sistemkoin
How to buy Restart Energy (MWAT) coins in India?
At the time of publishing this article, no cryptocurrency exchanges in India has listed the Restart Energy MWAT token.
MWAT Wallets | Where To Store MWAT Tokens?
Since MWAT is an ERC20 token, so MWAT tokens can be stored in wallets that supports storage of ERC-20 Tokens like:
MyEtherWallet (MEW),
MetaMask,
Coinomi,
Ledger Nano S,
Trezor, etc
Here is a full list of wallets that are compatible and supports storage of ERC-20 tokens:- Best Wallets To Store Your ERC20 Tokens
Restart Energy Team
The team comprises of 15 core members having solid industry experience and six advisors having extensive experience in the fields pertaining to energy.
Armand Group, a successful developer of renewable project in Romania having more than 500 MV of solar and similar renewable sources developed in collaboration with its subsidiary Armand Consulting holds 82% of the stake at Restart Energy.
CEO Armand Doru Domuta was quoted as saying:
"Restart Energy is my legacy to the world, it's my dream of creating a transparent energy ecosystem that allows and encourages free and direct energy transfers between people that have the possibility to choose renewable energy without limitations from sources they can trust," in the Whitepaper.
Here is some more from Restart Energy CEO, Armand Doru Domuta:-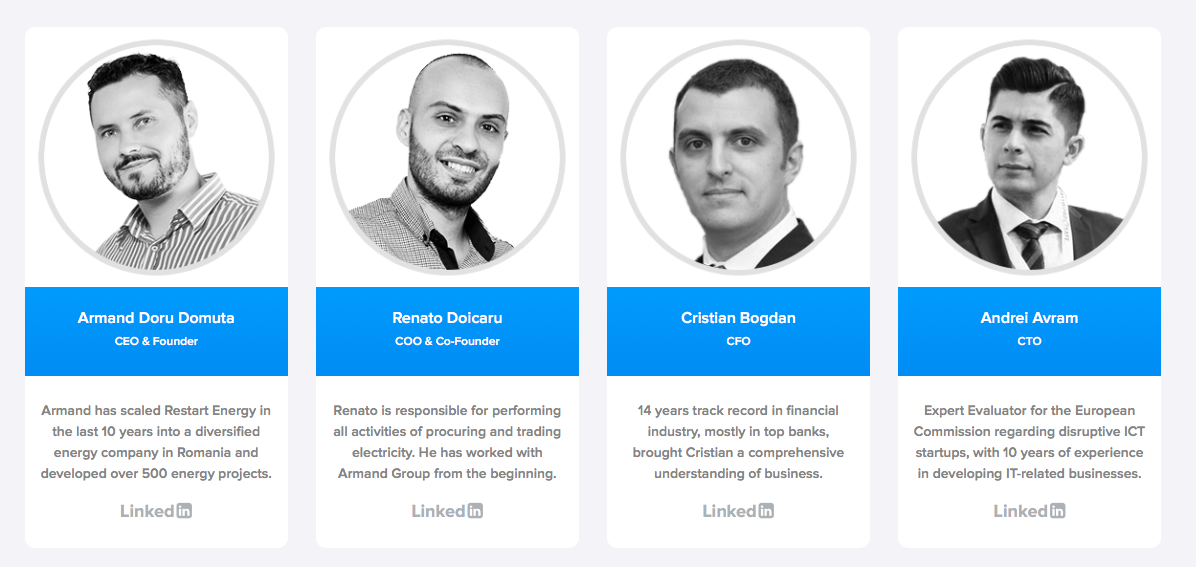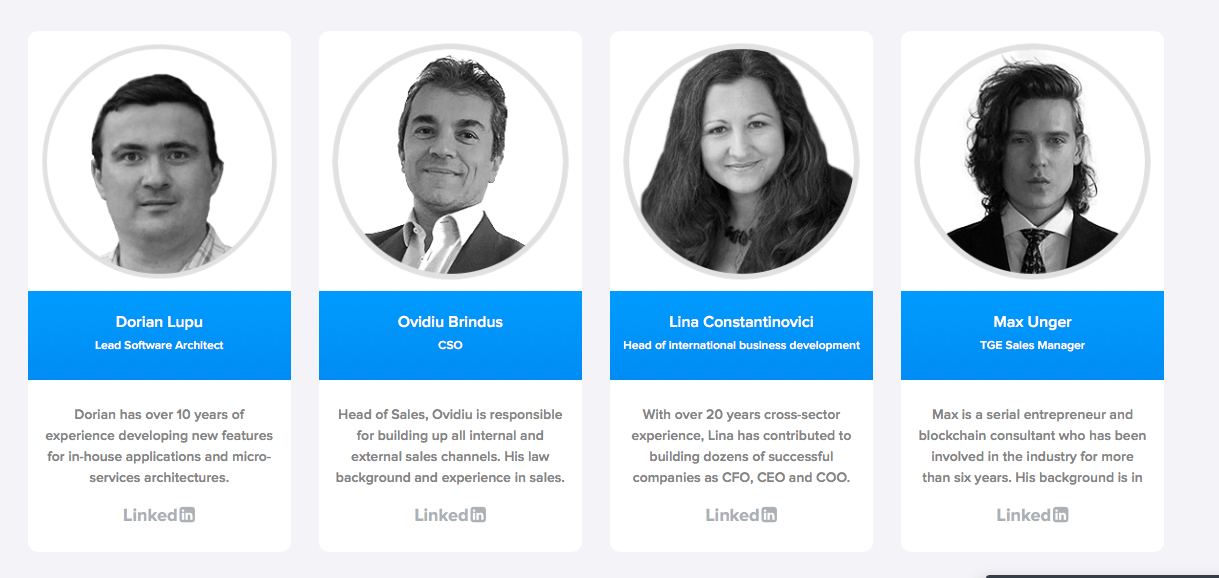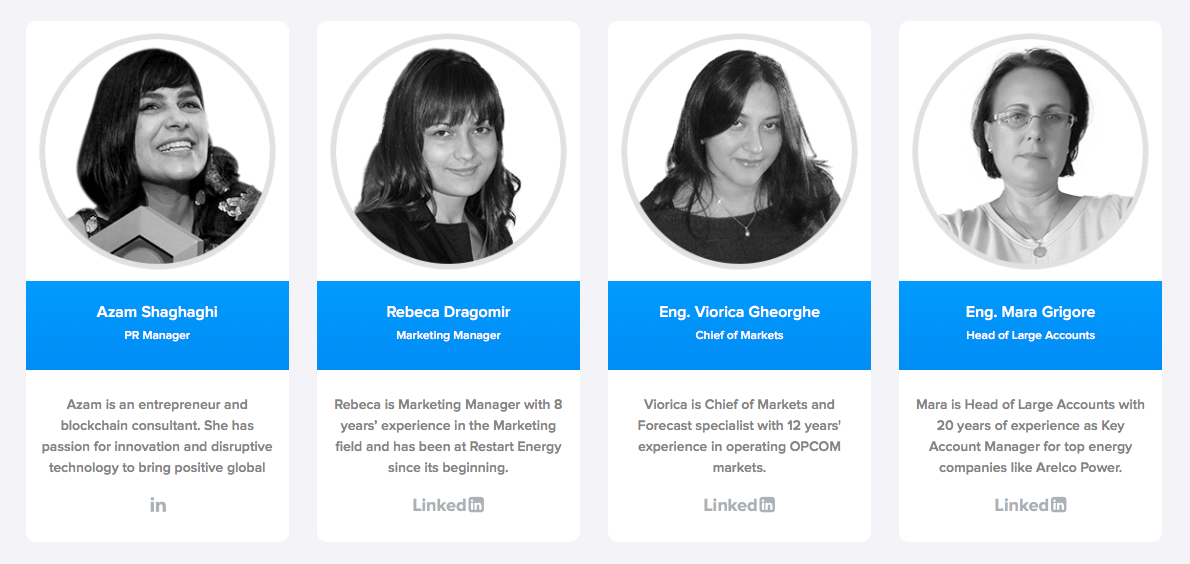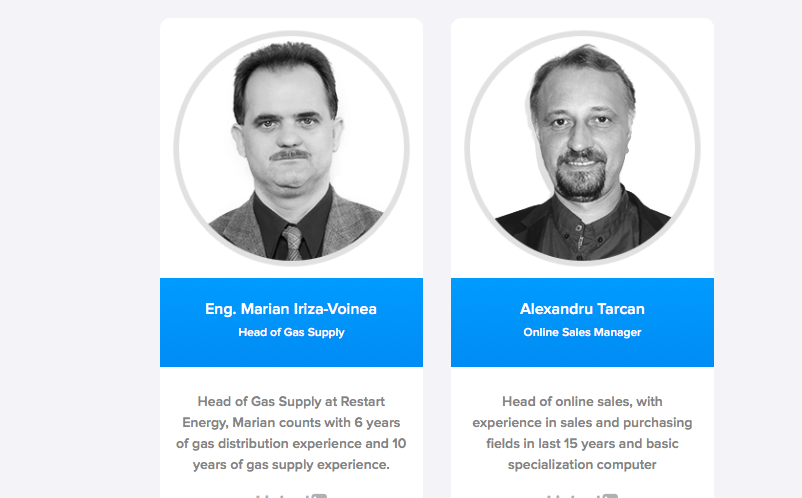 Restart Energy Advisors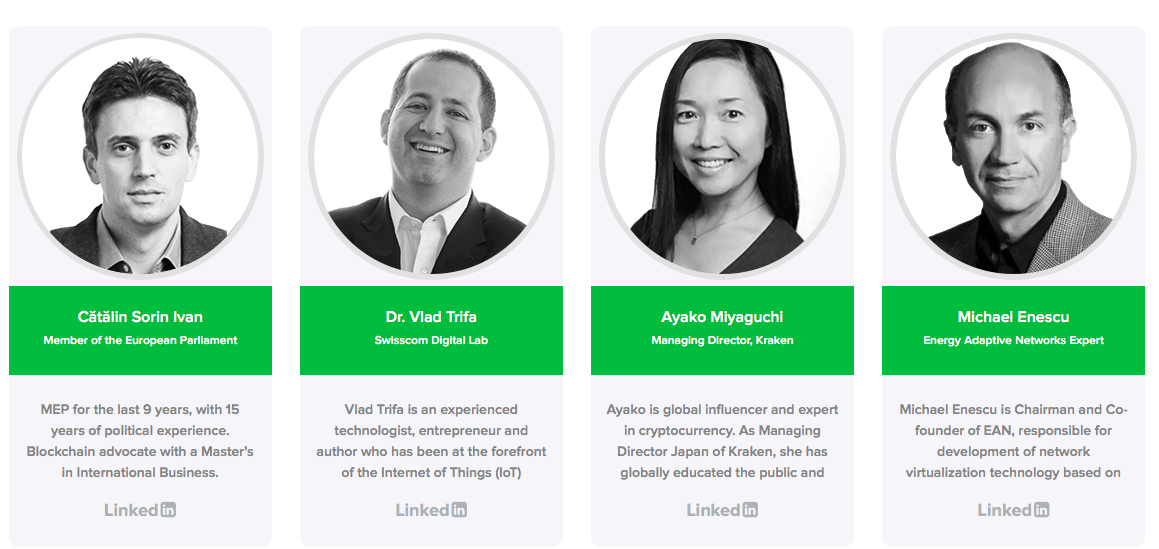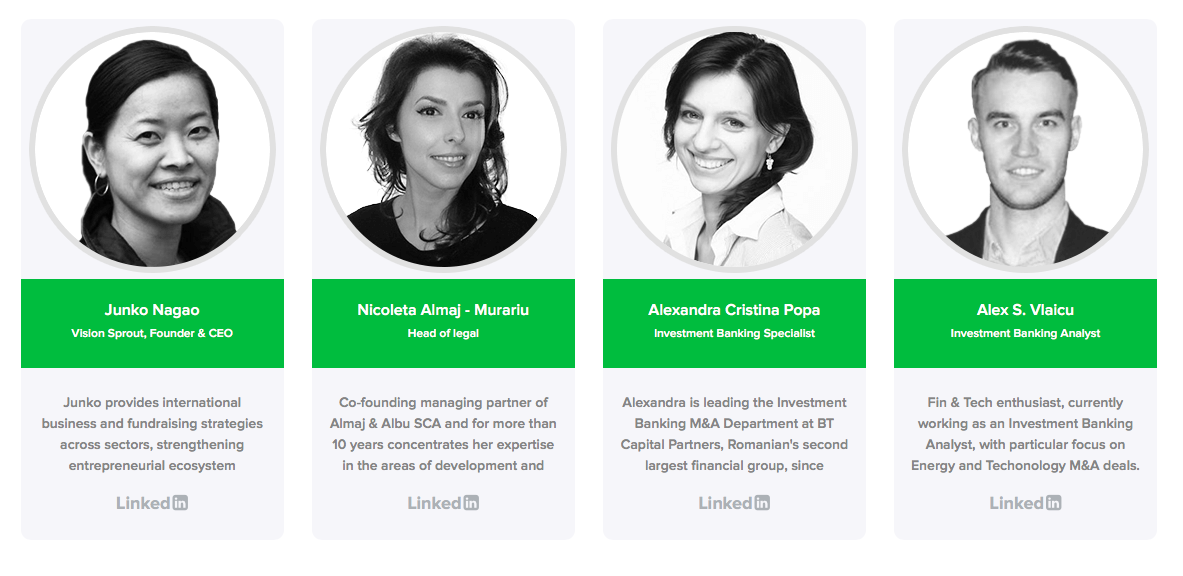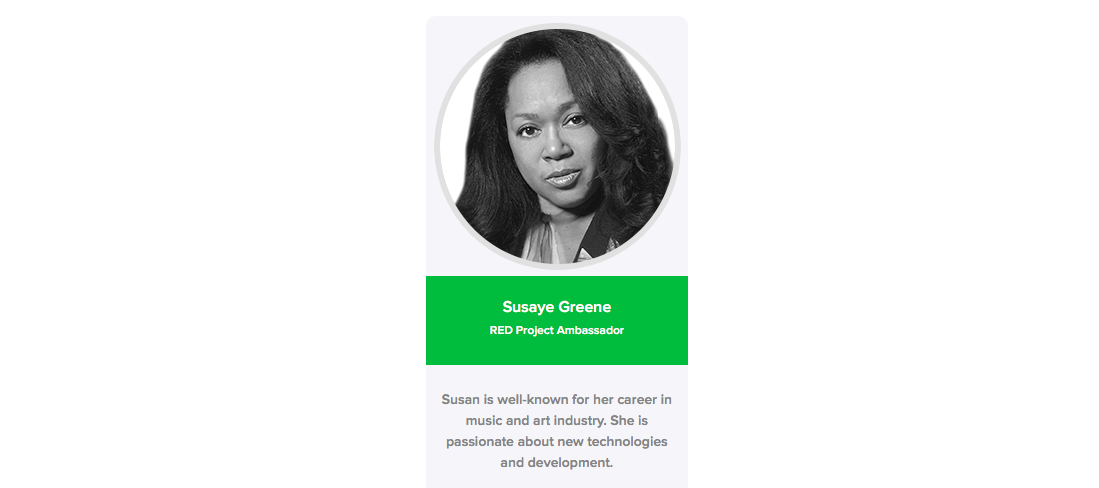 Additional Restart Energy Links Resources
Conclusion
Renewable energy projects worth 500 Megawatt (MW) has been developed by Restart Energy through its ICO for tokenizing the usage of energy on its blockchain. Fantastic partners and an enormous customer base in EU will surely lead MWAT much above its ICO price in days to come.
Get latest cryptocurrency news and updates on KryptoMoney.com
Also Read:- 

Rohit Kukreja
Rohit Kukreja is a Commerce graduate with Financial Markets expertise involving Stocks, Forex, Futures & Options Market and now Bitcoins & Cryptocurrency Markets. Blockchain Enthusiast but not a techie, Rohit is an active member of various Blockchain & Crypto communities all over India.